Universal Parks and Resorts has filed a patent for a new way of simulating motion on immersive rides and virtual reality experiences.
A patent for an "Actuatable Motion Base System" describes a new method of creating in-ride effects. It aims to streamline the mechanics of simulating motion in sync with projected images.
"For example, the motion of a passenger vehicle can be synchronized with projected images to emphasize a feeling of speed or falling," said the patent.
"In an amusement ride that attempts to simulate the feeling of racing through city streets in an automobile, the motion base might use a combination of roll and yaw to give passengers the feeling of moving around sharp turns while the image on the screen shows a view of rounding a curve in the street."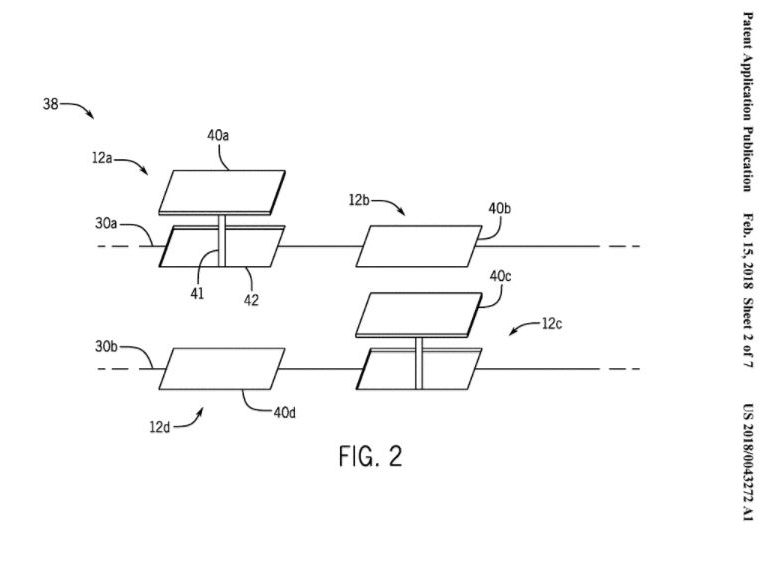 Current motion bases can be bulky and heavy, restricting the motions. The patent describes the use of multiple smaller systems rather than a larger, single platform as a way to solve this problem.
The patent states: "The [proposed] motion base includes distributed actuation decks that each support only a portion of a given ride vehicle. The distributed actuation also facilitates increased flexibility in creating actuation patterns to create more complex motion effects."
Uses of the new system could extend to animatronics, physical effects, flight or combat simulators and more. The patent does not state if it is being used on any specific rides in development for Universal parks.
Earlier this month, Universal Orlando filed plans to develop new warehouses and an office building, sparking rumours that the resort is about to start work on a new theme park on a 200-hectare plot by the Orange County Convention Center.
https://www.bizjournals.com/orlando/news/2018/02/20/universal-parks-resorts-patent-to-improve-how.html