Universal Parks and Resorts has filed a patent application for ride technology – could it be used for Nintendo-themed rides and attractions?
Super Nintendo World has been confirmed for a 2020 debut at Universal Studios Japan, and further Nintendo attractions are planned at Universal's parks in Florida and Hollywood.
Now, Universal has filed a patent application for a ride system effect that could be used for Nintendo attractions, possibly a Mario Kart ride.
The patent, 'Speed Simulation Effect', details technology that makes riders feel like they're moving fast even if the ride vehicle slows down.
New ride technology at Super Nintendo World?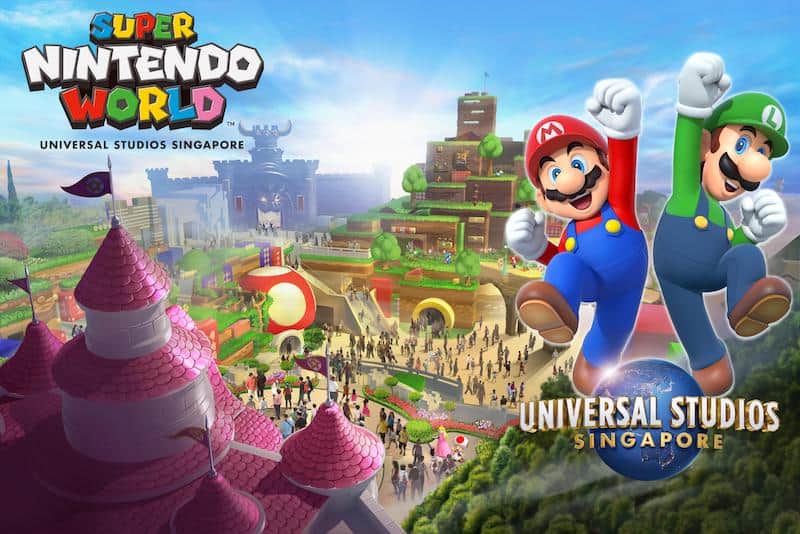 The patent describes "a vehicle ride system with speed simulation effects". It incorporates "aspects of both path-based and simulation-based ride environments to create an illusion that the ride vehicle is travelling at high speed, regardless of whether the ride vehicle is in motion or stationary".
The application explains that "the speed visual effects may be dynamically adjusted during vehicle slowdowns such that, even during vehicle deceleration, the vehicle passengers experience that they are hurtling ahead of high speeds".
Riders would therefore experience "speed thrills" in slower areas of the ride that have space constraints – and even if the ride stops.
Speed simulating rides at Universal
According to diagrams included in the patent application, ride vehicles would travel down paths with screens on either side, which would play videos to create the illusion of high speed.
2019 will see major new attractions opening at theme parks across the world – so which are game changers and which will make the most impact? Here are some of the hottest new rides.
Images: US Patent and Trademark Office