The Disneyland map, created by Walt Disney and Herb Ryman in 1953, had only recently been rediscovered.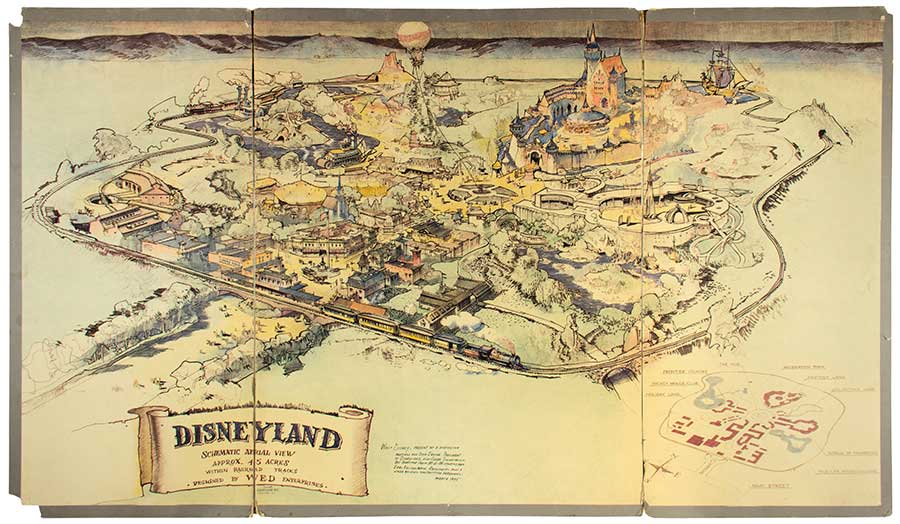 It was auctioned by Van Eaton Galleries on behalf of collector, Ron Clark, who acquired it from a former Disney employee 40 years ago.
The final sale price fell short of the auction estimate which suggested a figure closer to the $1 million mark. However, it is still thought to be the most expensive Disney map ever sold.
Mike Van Eaton, Co-Owner of Van Eaton Galleries, said the auction house was 'beyond thrilled' with the sale which produced some 'pretty excited bidding'.
Image courtesy Van Eaton Galleries
https://www.forbes.com/sites/simonthompson/2017/06/25/walt-disneys-original-disneyland-map-sells-for-708000-at-auction/#3a85b21e237b