Walt Disney World Resort plans to reopen one of its water parks, Blizzard Beach or Typhoon Lagoon, in March 2021. The water parks have been closed in response to COVID-19 since March 2020.
Walt Disney World shared an update on the 'Know Before You Go' page of its website, stating that it plans "to reopen one of the two Disney water parks on March 7, 2021".
"While Disney's Blizzard Beach water park and Disney's Typhoon Lagoon water park remain closed at this time, pending government approvals, we currently plan to reopen one of the two Disney water parks on March 7, 2021," the statement reads.
"We may adjust our proposed reopening date, and if that happens, we will let guests know what to expect in a future update."
Disney has not indicated which of its two water parks would reopen on March 7, but noted that the federal government will have to approve any reopening plans.
Blizzard Beach and Typhoon Lagoon have been closed at Walt Disney World Resort since March. The resort and its theme parks reopened in July.
Blizzard Beach, Typhoon Lagoon closed in March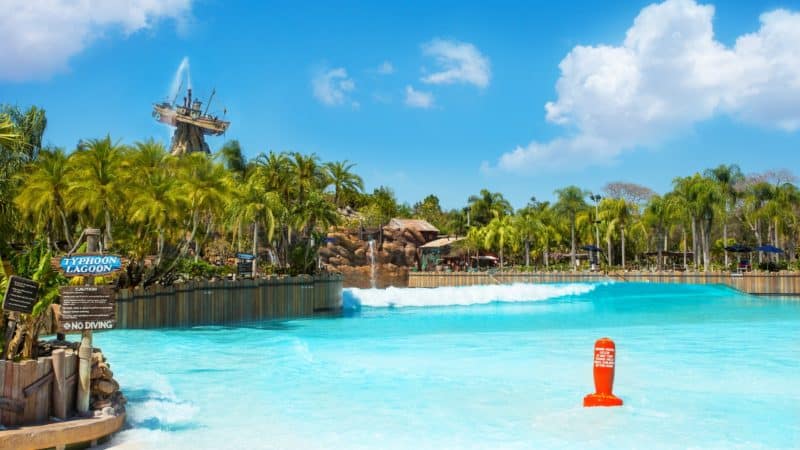 Disney has also reopened parks in Tokyo, Shanghai and France. However, Hong Kong Disneyland closed again in July, and Disneyland Resort remains closed in California.
California Governor Gavin Newsom said that an announcement is coming "very, very shortly" on issuing COVID-19 guidelines that would allow theme parks to reopen in the state.
Disneyland Resort president Ken Potrock also called on the state to issue COVID-19 guidelines for safely reopening theme parks, saying he's "disappointed" in a lack of progress.
Disney theme parks face another "lost year" in 2021, according to analysts from Deutsche Bank, after an almost $10 billion decline in revenue in 2020 due to COVID-19.
Meanwhile, TRON Lightcycle / Run has hit another major milestone, as the first piece of canopy is installed at Walt Disney World's Magic Kingdom Park.
The high-tech, coaster-style attraction is scheduled to open at Magic Kingdom Park in 2021, in time for Walt Disney World's 50th anniversary.