Welcome to the blooloop briefing; a roundup of attractions news from the last seven days.
In the news this week – Crowds stay away from Star Wars: Galaxy's Edge as Disney's US theme parks record an attendance drop; Universal patents interactive tower rides; Fantawild Oriental Legend high-tech cultural theme park opens; Cheetah Chase is the world's first launched water coaster; Hong Kong Disneyland Resort remodels the castle with Princess themed turrets; teamLab Borderless artainment is more popular than Van Gogh; and a new immersive audio tour in Moscow allows participants to eavesdrop on the guide's innermost thoughts and emotions.
Watch the news in 3 minutes
For a quick run through the week's most eye-catching stories see our briefing video:
Read the news in 5 minutes
Theme parks
Disney's US theme park attendance dropped 3% last quarter as fans stayed away from Star Wars: Galaxy's Edge. Prior to opening, CEO Bob Iger had said he didn't need to advertise the new highly themed land, and Disney anticipated massive queues. However, price increases, reports of potential crowding and opening with only one of the two big attractions seems to have put off fans.
Universal has filed patents for two new tower rides. The interactive tower ride features four towers with ride vehicles, while another includes rooms stacked up a tower with a rotating lift system.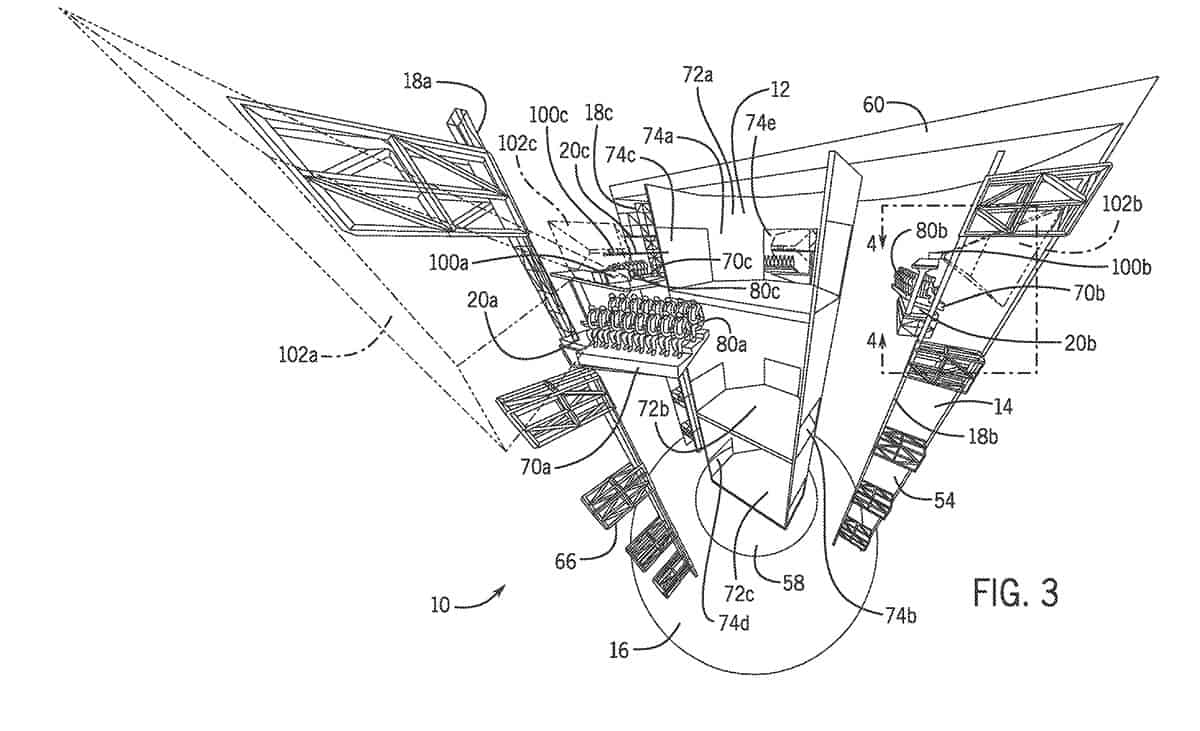 Fantawild Oriental Legend has opened in Handan with a focus on Chengyu. It is the first high-tech cultural theme park built and operated by Fantawild Holdings Inc in Hebei province, China.
Disney has revealed it will announce a "secret" project later this month at D23 Expo. Scheduled for Saturday, August 24 is a presentation titled: "Secret Walt Disney Company Project".
SeaWorld Entertainment has revealed growth in revenue and attendance in its financial results for the second quarter and first six months of 2019. The company continues to add new rides, attractions and events to its parks.
Hong Kong Disneyland Resort is now undertaking the most important stage of its ongoing transformation of the Sleeping Beauty Castle, adding Disney Princess-themed towers, turrets and spires.
Dream Island in Moscow has confirmed the completion of 'The Lost World of Dinosaurs', another thematic area. The theme park is set to open in 2019, with rides at 'Smurfs Village' also now installed.
Water parks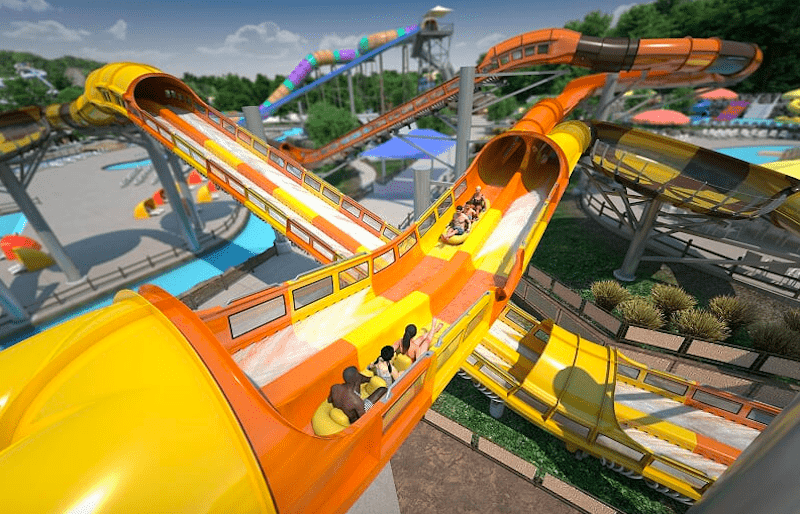 Holiday World & Splashin' Safari in Santa Claus, Indiana has announced Cheetah Chase, the world's first launched water coaster. The $7 million ride is also the world's first full-circuit racing water coaster.
Wilderness Resorts and Waterparks is building the Soaky Mountain Waterpark in the Smoky Mountain region. The $90m attraction will feature a water coaster, slides, and much more.
Museums
The Art Gallery of NSW's A$344 million Sydney Modern expansion is paused as the search for a construction company is reopened. The expansion, announced in 2013 and designed by SANAA, will double the gallery's size.
Royal Botanic Garden Edinburgh's £70 million plans have been given the go-ahead, as Edinburgh Biomes wins the backing of city councillors. The institution will add state-of-the-art facilities and enhance the visitor experience.
Kerry Brougher is stepping down as director of the Academy Museum of Motion Pictures. Brougher's return to the art world comes as the project enters the final stages of construction and prepares to open in 2020.
Technology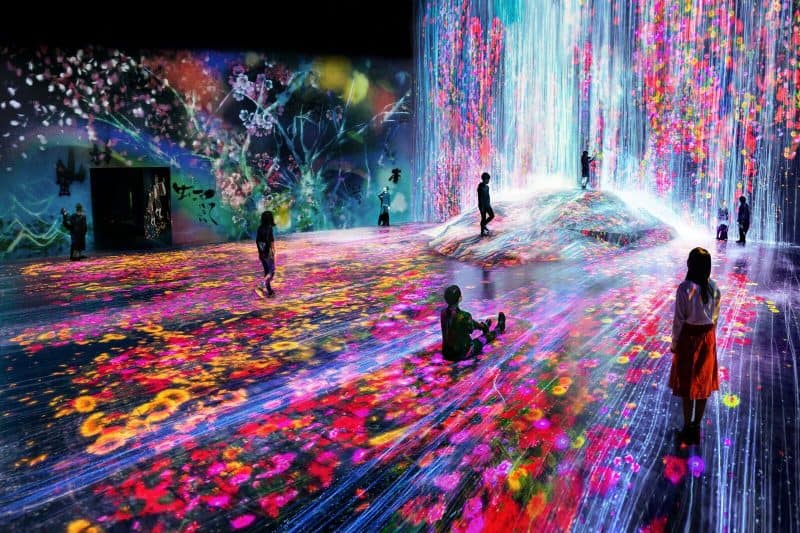 teamLab Borderless in Tokyo has welcomed 2.3 million visitors in its first year of operation, making it the world's most popular single-artist destination. The museum is an immersive artainment attraction.
Esqapes Immersive Relaxation is a virtual reality massage experience that recently opened in LA, offering visitors a new way to chill out in a luxe chair and even more luxe surroundings.
Invisible Moscow is an immersive audio walking tour through the city following Sacha, played by an actor, whose inner thoughts and memories you hear.