We are living in a period of uncertainty, with many parks and attractions remaining closed as the virus goes through its spikes. How can businesses go about futureproofing their operations?
By Eddie Sotto
When I speak with those operating the largest of attractions, they all echo one single word in unison that to them is scarier than "pandemic" or "murder hornets." And that word is "uncertainty". How do we get past it, and how should operators be futureproofing?
An open and shut case
The cost of reopening and closing is huge, when you consider the training, cycling of attractions, buying food, etc. only to be closed again days later. Attractions face uncertainty, not knowing what the next quarter will bring. And the virus is like an invisible pinball that madly strikes, racking up losses.
This uncertainty is coupled with a series of hospital practices being imposed on the guest experience, breaking an attractions business model that only thrives when many people are having fun together.
To this former Imagineer, the tragedy here is that medical solutions are being hastily applied to designed thematic guest experiences. These compromise those shared intimate moments that are at the core of what guests crave.
Fantasy worlds and escapes that we pay so much for are eroded by masks and other thematic deal breakers. Imagine watching "Star Wars" where the Jedis all wore masks, standing on stickers waving lightsabers 6 feet apart. No director would accept it.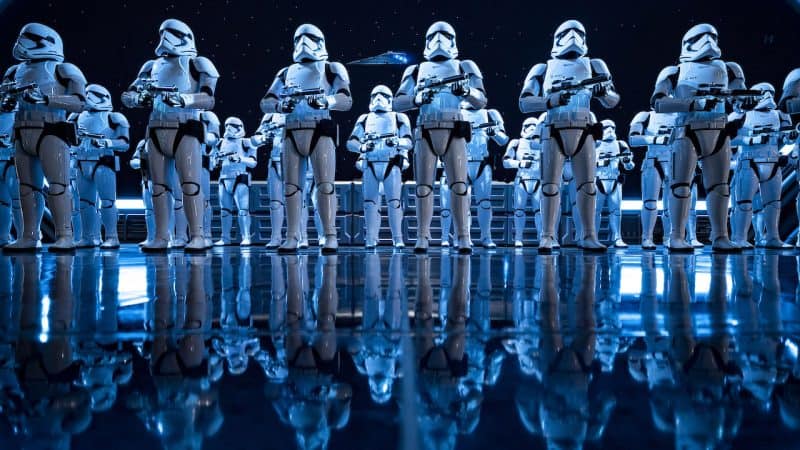 One of the biggest concerns the longer this drags on is whether guests will return in droves as they once did, even post-vaccine. Is it all becoming just too much hassle?
Historically, the futureproofing solution to that is to provide something spectacular to pry them away from Doordash and their 4K screen. Since health regulations ignore entertainment value, this is going to be a do or die challenge, especially with reduced capacity. Again uncertainty reigns as to next quarter, or even next year.
Fight uncertainty with a dash of certain
Jeff Bezos, one of the few winners in all of this, when asked about how he predicts change, said something noteworthy.
He looks first at what won't change, which is usually based on human nature. People will always want something cheaper and faster, so he bets longer term by exploring futuristic technology like "Dash Cart" to overdeliver on something that won't change. Safe bet.
In a similar way, as an Imagineer, I know guests loving and returning to be immersed in amazing worlds has also never changed, and paying full price for a lesser show won't last long either.
Like Jeff, attractions must think bigger and longer-term in the face of uncertainty and apply the highest standard medical technology to go beyond the model of a "hospital" in a theme park. This will to restore a more immersive, reassuring and mask free 2.0 experience that still has the "wow" moments guests will return for.
To me, one of the worst things you can do is take temperatures, give the impression of safety, then still treat your guests as if they are "sick" with masks and distancing, creating a sense of wariness and distrust in all testing.
All of this psychologically hurts the shared experience. What to do?
Why not explore using the model of an airport vs a hospital? Once through the security screening, we are relaxed, not wary of terror or each other, and free to shop and enjoy our time before the flight. It's much harder to pull off.
But if we lead with a medically deeper, more magical screening experience, then monitor them in a frictionless way, guests may even look forward to the process and are more inclined to spend time and money
Amidst uncertainty in attractions, do the rules rule?
Most Government regulators would love to approve a safer, better idea that brings back jobs. But in a vacuum, they are left to mandate technologies and practices sans the creative allure. Fine, we happily comply now. But think bigger. We can transition into the better normal.
Walt Disney thrilled guests with monorails and people movers, working models of technologies that were applied within a compelling and frictionless experience. He then approached cities but led with compelling ideas to wrap the technology into.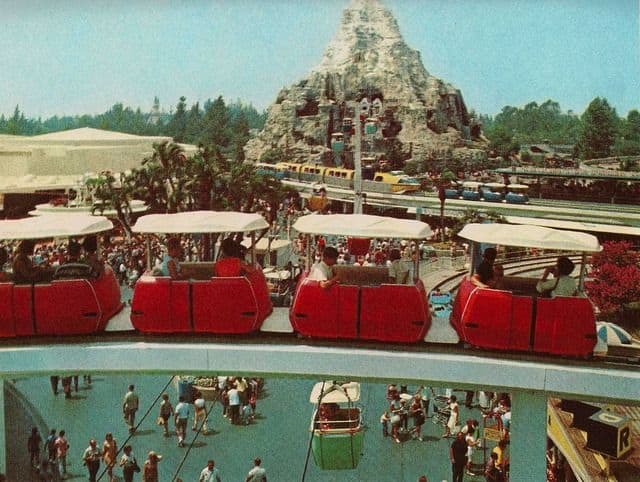 Airports and cities have similar systems today. Our studio has presented innovative programs to improve the airport guest experience. Officials were delighted to support them, so it can be done.
Futureproofing
Why start now? Because we need to build in reassurance, futureproofing attractions from further viral disruption and uncertainty. Even with a vaccine, there will be a "new normal" that will include some kind of medical reassurance.
Why do I believe this? Look again at what has not changed. Domestic terror has taken a fraction of the lives compared to COVID-19. The threat level is low. And yet we are still screening at all public venues at huge expense to this day. That event nearly 20 years ago created a new normal.
Like the movie Jaws kept moviegoers out of the water for years, will the threat of viral outbreaks keep too many away without some kind of reassurance? Can any corporation afford to endure this again?
The time to plan beyond today's band-aid solutions, to a safe, compelling, viable new product experience is now. So we assembled a team to do it.
After all, as Walt Disney himself said: "Its kind of fun to do the impossible!"