Flash forward to the present and it is clear that we had no idea just how serious the pandemic was going to become. Now, we know it has had a huge impact on the day-to-day lives of everyone around the world. Currently, the current threat level is different from region to region. But now we are starting to see the impact that COVID-19 will have on the Halloween season.
Many of the usual Halloween haunt events at theme parks around the world have already been cancelled. And most of those that are still planning to go ahead have changed the formula, moving forward with more family-friendly style events.
In North American, we've seen all the greatest and well-known Haunt events cancelled. From Universal's Halloween Horror Nights to Knott's Scary Farm. Even Disney has cancelled the Mickey's Not So Scary Halloween Party at Walt Disney World.
Six Flags Halloween events in a post-COVID-19 era
The exception right now seems to be Six Flags, who say they will move ahead with a Halloween event. They have now re-branded the former Fright Fest as HALLOWFEST.
This new event will feature more kid-friendly festivities during the daytime hours at the parks. For instance, Trick-or-Treat areas, non-scary costume performers and live entertainment. There will also be Halloween themed goodies and snacks.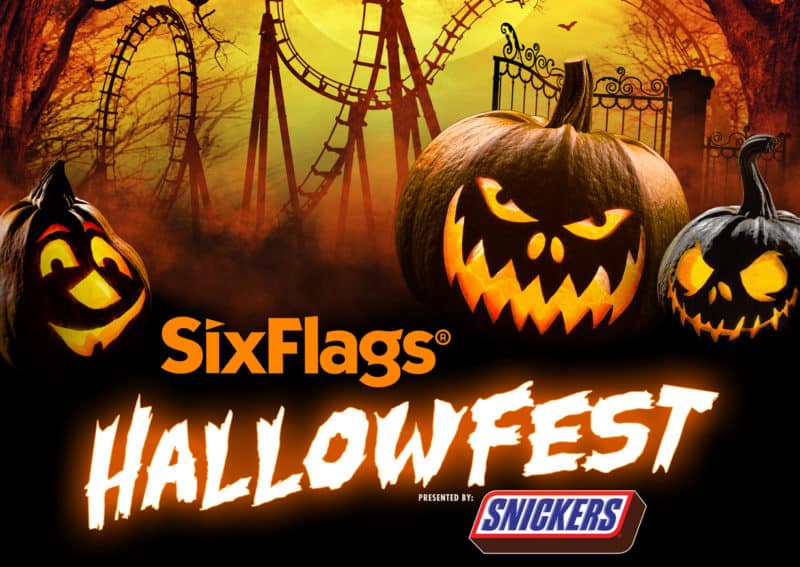 Once the clock strikes 6 pm things will take a turn for the darker, as the monsters and creatures will be unleashed to roam the park. There will be several scare zones. The scares will be distanced, however, and Six Flags says that this will be strictly enforced with Scareactors staying at least six feet away from the guests, and each other.
There will also be no indoor haunted house experiences to be had, and no indoor shows to enjoy. I applaud Six Flags for giving Halloween a chance in a post-COVID world. But we will have to see how it goes, as most Haunt experiences rely on jump-scares. Those are harder to come by when you have to stay six feet away.
Of course, in the face of great difficulty and restriction, moments of brilliant innovation can appear. So, I look forward to seeing what new ideas they come up with.
New innovations
In the same light, we are already seeing some innovation in the form of all-new Halloween experiences following COVID-19.
With most walk-through haunts expected to be off-line in 2020, a unique new drive-through haunt experience will be coming to the Southern California market. This is themed to Netflix's popular Stranger Things series.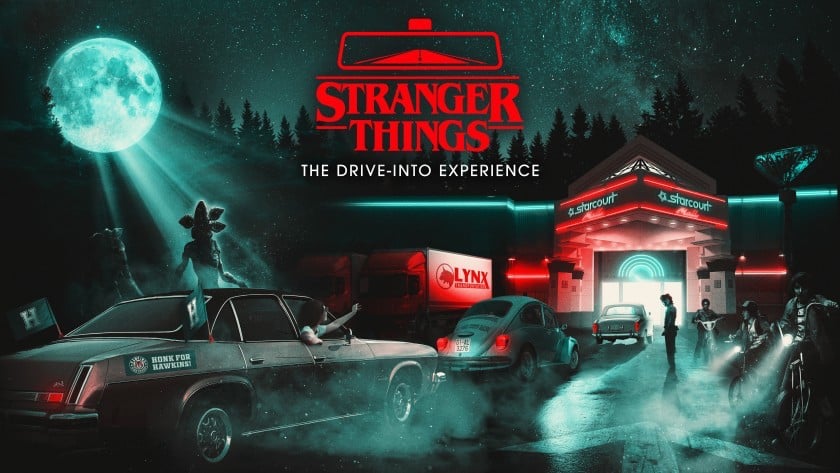 Guests will arrive and drive-through a haunt style experience from the comfort of their own cars at a location in Los Angeles. They will visit the town of Hawkins in the mid-1980s and likely find themselves transported to "The Upside-Down" during the one-hour experience.
Meanwhile in Las Vegas, the creator of the former Fright Dome haunt that used to take over the Circus Circus Adventuredome theme park will come to another ride-through style experience this year called Fright Ride.
Guests will arrive in their own cars and wait there until their scheduled arrival time. Then they will be taken into the Research Station for a quick stop at a themed Nurses' Station for an exam: a perfect time to get a COVID-19 temperature reading on the guests.
From there they are loaded onto electric carts and taken off for a wild adventure through a 75,000 sqft facility. The entire Halloween experience and all the scares have been designed to follow strict COVID-19 health and safety protocols.
The rise in drive-through experiences
A quick search reveals that the movement towards this kind of new style drive-through haunt experiences is quickly growing. Others are appearing in South Florida, Orlando, Houston, California and even in Tokyo, Japan.
If there is still time, I wouldn't be surprised to see many more of these come about as well. After all, while COVID-19 has taken many things away from us, the efforts to salvage the Halloween season are growing very creative.
What about Halloween night itself and the concept of kids roaming about Trick-or-Treating? Will it still happen? Will parents let their children go out into crowds at night? And will people still be willing to open the doors to their home and hand out candy to the kids, if they still come?
I've already seen some creative discussions on social media about ways to still give out candy while keeping social distance. For instance, with the creation of slides and other creations. I'm sure COVID-19 has been giving the candy makers nightmares of their own in the run-up to Halloween. They typically are known to make around 10% or more of their annual sales based around this one night holiday.
Time will tell. But Halloween is too big of an event for the themed attraction industry to let it slip out of their grasp more than once. I'd expect that it will be back, bigger and better than ever in 2021. Probably with some all-new surprises from what we learn from this year.