I launched my own LBE business (location-based entertainment) start-up, Raven Sun Creative, in 2012, with more than 20 years of industry experience.
By Louis Alfieri, Chief Creative Officer and Founder of Raven Sun Creative.
But even with more than 20 years in the theme park and attractions industry under my belt, I was not prepared for the daunting learning curve ahead of me.
In Part I of Lessons I Learned The First 5 Years of Running My Own LBE Business, I shared some of the major takeaways I gained from the first five years of running my business. In this instalment, I'll round-out my list of the top pieces of advice that I wish someone had imparted to me before I dived into the deep end of the LBE pool.
1. Make change part of your DNA.
The world of the LBE business is evolving at a dizzying pace. Emerging technologies, new trends and new modes of storytelling, rapidly shifting markets, and global socioeconomic uncertainty make for an unpredictable future. You also have to be able to keep up the pace if you want to be competitive and stay relevant. You have to do more than just accept the inevitability of change – you need to be an agent of change.
2. Build adaptability into your identity.
We built Raven Sun Creative around the model of a small core group of creatives and an extended network of partners that would provide the ability to scale team size based on project needs. That allowed us to stay flexible, agile, and responsive for clients both large and small.
Our particular model isn't right for everybody, but the underlying principle of being prepared to adapt to changing circumstances is indispensable.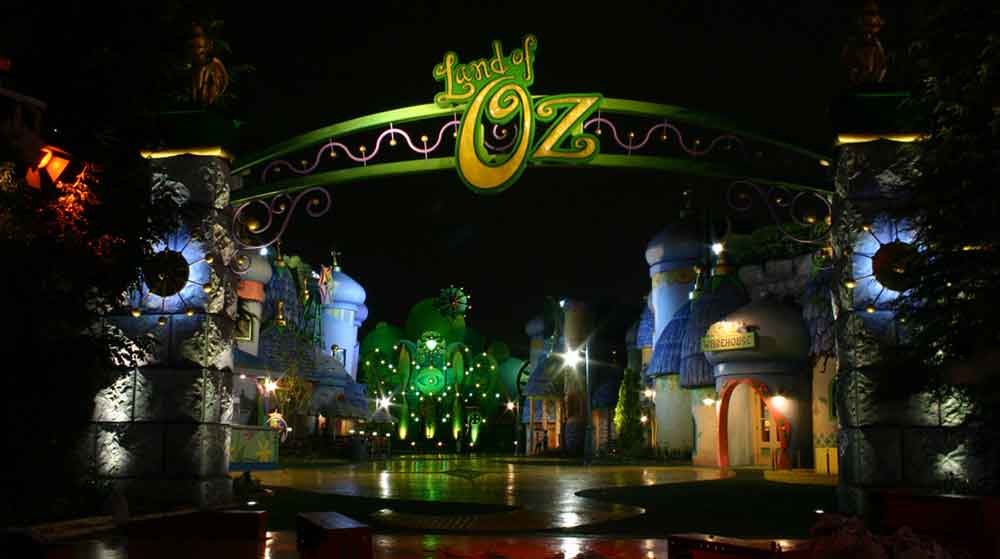 3. Feed your head.
If you aren't hungry for new knowledge and experience, you're in the wrong business. Your education never ends. You need to always be learning about the industry, markets, new technology, new trends, and the wider world. The beauty of working in a creative field is that everything informs your process. Inspiration and revelation is all around us. Commit to being a lifelong learner.
4. Create change.
There is a lot to be said for "being the change you want to see in the world.' Ask yourself, "What's next?" Know your strengths, understand your market and your clients' needs, and look for new solutions you can offer.
At Raven Sun, we developed and patented the Ultra Tower, our own immersive media drop tower attraction. Our goal was to provide a top tier ride system that was a cost-effective solution to a wider market. Innovation does not always mean creating a new product or service. It does mean focusing on creating meaningful change for your clients and their customers.
5. Be Financially on Point.
Sound boring? Unless you are a fan of middle-of-the-night panic attacks or bankruptcy, you don't want the kind of "interesting" that comes from not being financially disciplined. An experienced and reliable source for financial guidance is a must for your business.
Develop a strategy for sustainable revenue growth and a plan for operating within your means. Doing business across the country and overseas means navigating the bewildering complexities of interstate and international tax law. Discovering the best strategies for minimizing your tax rate requires a knowledgeable, trustworthy guide.
Save your money, because there will be lean times and unexpected expenses. Be conservative with your financial forecasts. Don't shoulder the kind of debt that comes with unacceptable risk.
6. Sell yourself and your LBE business
Not comfortable with the idea of having to sell yourself or your LBE business? You're not alone. But you need to get over your unease. The selling of your business'both through marketing and networking'is an essential, ongoing part of the job. Breaking through to decision makers to attract the clients you desire requires persistence and the ability to effectively communicate your brand. You need to be able to tell your company's story. The heart of that story is the unique value you can bring to your clients.
7. Learn to say "no".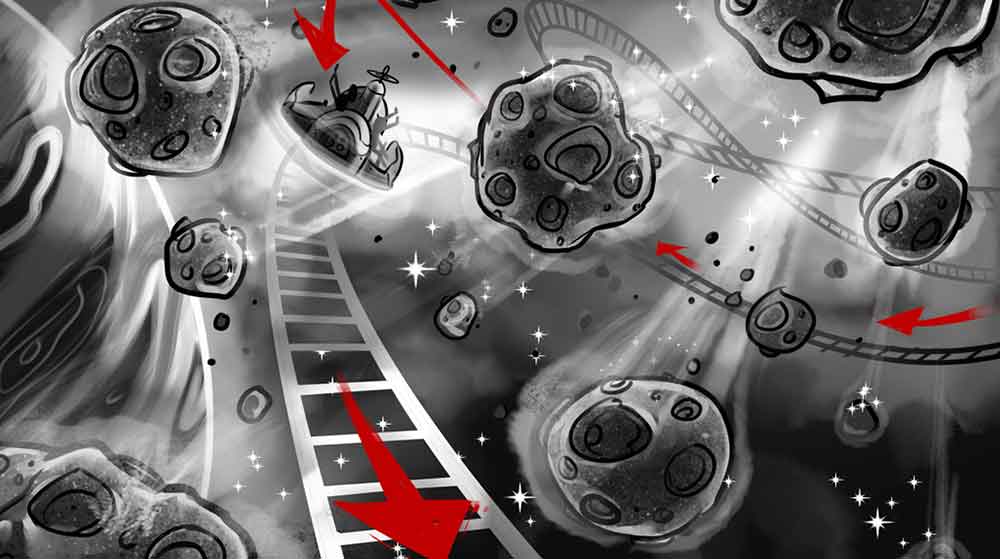 For many of us, it goes against every fiber of our being to turn down work. But being able to recognize when a job is wrong for your business and saying so is an essential skill. Sometimes a job is unprofitable or the terms are unacceptable. Sometimes you are simply too busy. Occasionally a project or a client simply is not the right fit for you and your team.
It's okay to say no. Learn how to turn down a job gracefully. If you can refer a potential client to another location-based entertainment professional that you believe would make a great match, do so! Better to facilitate a relationship that reflects well on you and your field than be territorial about a job you can't accept.
8. Foster the next generation of talent.
The theme park and attractions industry is a field of wide-open promise and potential. The future of the industry depends upon the continued supply of quality talent. As professionals in the LBE business, we all have a huge stake in helping discover and promote the next generation of talent. Mentoring not only helps elevate the mentee and give back to our profession; it's good for the mentor, providing new perspectives, testing old assumptions, and honing leadership abilities.
Becoming involved in a mentorship program can contribute to your start-up's growth and creative vitality.
9. Earn a great reputation.
The theme park and attractions industry is not large. Your reputation can make or break you. You should therefore deliver on your promises with quality, creative work. You should also be dependable, accountable, and efficient. Offer a great value. In addition, always communicate openly and deal honestly with clients, employees, partners, and sub-contractors. Promote causes you believe in and support the community.
This business, like so many, can at times feel clannish and cutthroat, but leading with kindness, integrity, and a collaborative spirit is good business and good living.
Next time in The Immersion Lab: 7 Fundamentals of Great Experiential Design.