Is reduced theme park capacity a business? The after "math" of reopening
By Eddie Sotto
Reopening measures such as everyone wearing masks, temperature readings, distancing, and reduced capacity are certainly helpful in fighting COVID-19. But you can't help but wonder how much of it is more psychologically reassuring than a medical guarantee of safety.  We can't know at this point.
But one thing is certain, much of it has a negative effect on the shared guest experience we once loved. It may become a "new normal", but does it have to be this way?
Reality check
One of the healthiest things any Disney Imagineer can experience early in their career is a dose of reality. Knowing whether your designs really work with live guests is crucial to long-term success.
Back in the early 1990s, Disneyland was in dire need of a new attraction, or frankly, anything that would resuscitate attendance. To make the point, the operations management pulled us designers into a meeting. They showed us how much of a positive effect incremental attendance can have from a new ride.
What really had an effect on me was the alternative. If attendance dipped below a certain "break even" level, how the staggering cost of just "turning on the Kingdom" every day, pumping the rivers, cycling the rides, and of course, the huge cast, all to an empty house, creates a painful fiscal crisis in of itself.
Many outsiders see theme parks as "gold mines". However, in truth, they are fragile and vulnerable businesses that only score big when they are well run and attended.  It really impressed on me how much pressure park operators were under when corporate expectations for growth were high as well. I never forgot that lesson and saw operators, not as our enemy, but as business partners.
The impact of reduced theme park capacity
Fast forward to the Covid-19 situation today and it is easy to see how running a fully employed park at greatly limited capacity must be a fiscal challenge for operators. In fact, I begin to wonder if reduced capacity in dining and increased attraction wait times will hurt "guest satisfaction" and "desire to return" ratings.
Being wary of others all day reminds you that you are in a pandemic. This is not quite the carefree "escape" that parks depend on. No smiles, all masks.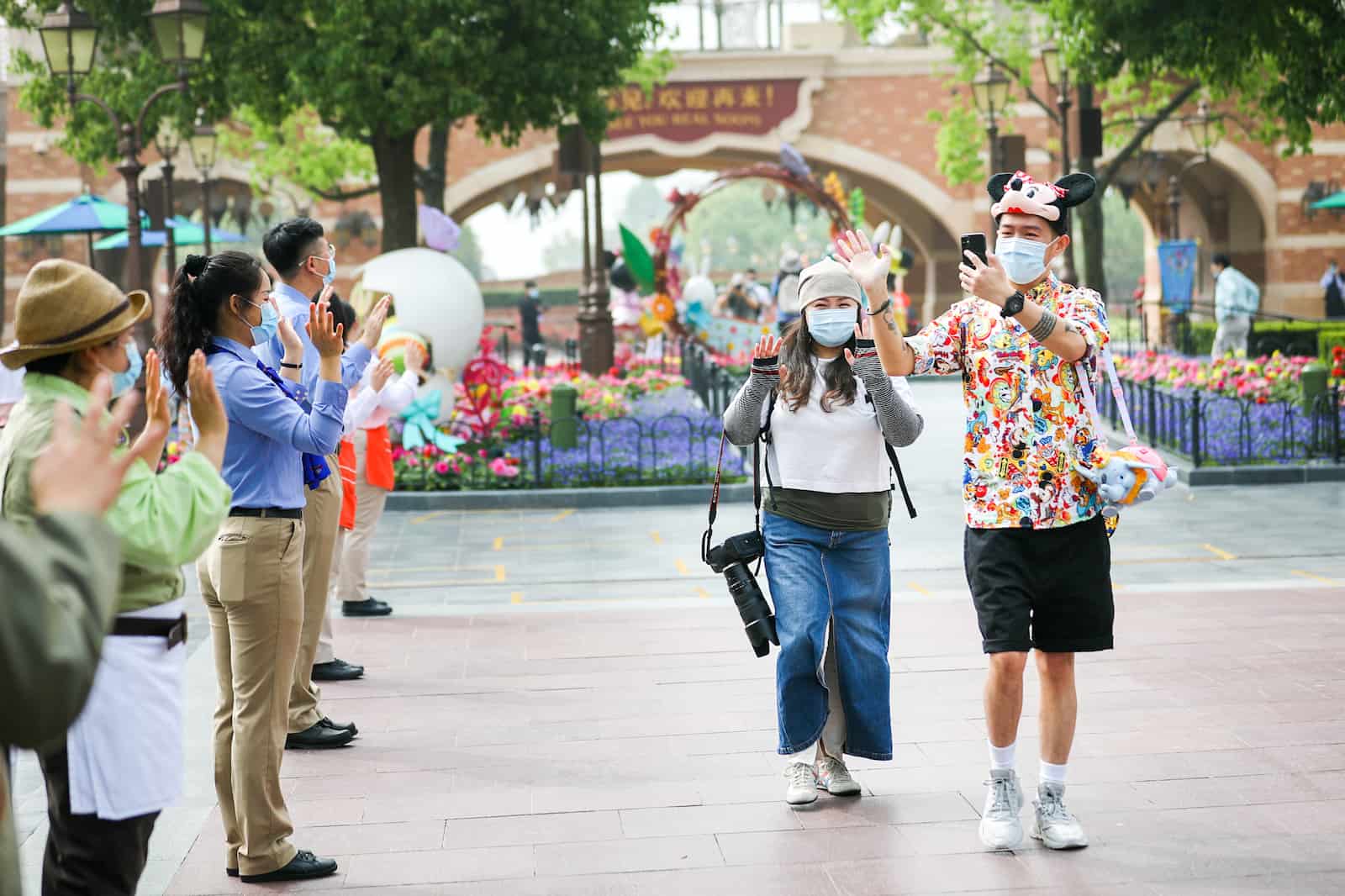 Virtual queues help. But at some point guests say "it's just not worth it" or "I'll wait till next year." Time will tell.
It's fair to say that the off-season is reduced capacity anyway and parks still survive on summer. True. However, the peaks in summer or sold out tentpole-events need to cover for that. Every park is different. When summer feels like "off-season", I smell a "guest experience" disaster. Parks usually close less popular rides, shows, and limit staff on slow days during the off-season. And this hurts your " desire to return" survey and ultimately next season.
Bring 'em back alive.
So there may be bigger issues when the euphoria of reopening wears off and the experience is compromised by a reduced theme park capacity. It depends what the "new normal" turns out to be.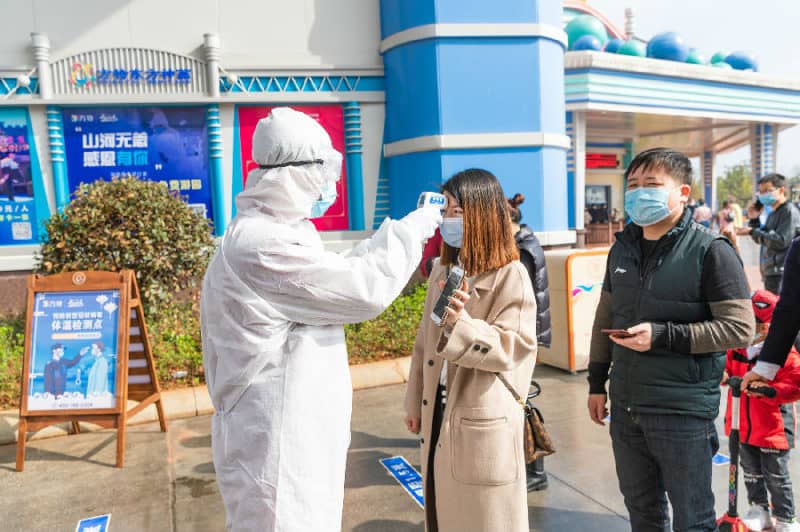 Theme parks are emotional experiences, so if the "magic" is too compromised so are next year's guests. What to do? One approach is to let the "Band-Aids" and temporary solutions shake themselves out as we learn more and more about the moving target of Covid, but plan now to market an awesome new and more frictionless 2.0 guest experience to get people to return and build the safety within.
Think "Cure" versus "band aid". Most likely, there will have to be changes and precautions to psychologically people give "permission" to show up at all.
Imagine a repeatable "new normal"
To that end, our own team works with clients in a holistic way toward a safe, repeatable 2.0 guest experience. We then we apply safe technology or methods to deliver on it. That process will yield better long term results than reacting to an ever changing series of requirements and ending up with temporary "band aid" solutions that become the new normal that few want to pay to see. Just a thought.