From the Far East to Abu Dhabi and Florida, the last week has seen news that will impact and shape the theme park business for decades to come. There were new deals, the opening of a major new park and the Japanese market looks set for fresh activity.
In the past few days there have been some big announcements that will effect the themed entertainment landscape around the globe. For starters, the Disney and 21st Century Fox shareholders have now both voted to approve Disney's purchase offer for Fox. Currently the expectation is that everything will be 100% finalized sometime in the first half of 2019.
Disney, Marvel and Fox
On the Studio side of things, the deal gives Disney complete control over the entire Marvel universe of characters. A notable exception is Spider-Man which still falls under Sony's control. The deal will also see other major characters from Fox now fall under Disney's umbrella. These include The Simpsons, Futurama, Aliens, Predator, Planet of the Apes, Avatar, Die Hard, Home Alone, Night at the Museum, Ice Age, X-Files and much more.
For the moment this will not affect the theme park landscape, as Fox had signed deals to license The Simpsons to Universal's U.S. theme parks, and several other Fox brands will soon come online at the 20th Century Fox World theme park under construction in Malaysia. Disney currently has their hands full adding Star Wars and Marvel characters to their parks, but I have to think that more Avatar themed lands would also be under consideration.
On Yas Island, Abu Dhabi
On the other side of the globe another important event took place. This was the grand opening of the long in development Warner Bros. World Abu Dhabi indoor theme park. Developed by Miral, it adds an entirely new and different experience to the theme park landscape. It does so by creating a highly themed park experience in an indoor climate controlled setting in a way that no one else has managed before. Warner Bros. World Abu Dhabi also adds a third park to Abu Dhabi's Yas Island. It follows in the footsteps of Ferrari World and Yas Waterworld, with the world's first international SeaWorld branded marine life park still to come.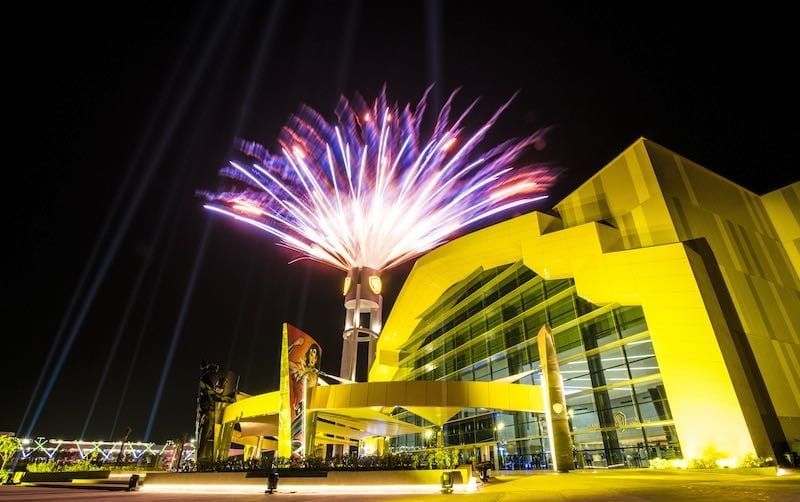 Japan ready for casinos as part of integated resorts
Now we jump over to Japan where another groundbreaking announcement took place. Japan's government has approved new laws that will allow for the creation of the first casinos in Japan. The country has long been considered one of a small handful of untapped markets. While that alone will have the big gaming industry players practically tripping over themselves to strike a deal to build one of the first three sites, there are some interesting stipulations to be aware of.
The big one is that the casinos are not to be the focus of these new resorts. They can only allow the gaming space to be no bigger than 3% of their total floor space. The casinos have to be designed as part of an "integrated resort" proposal. They should have other things to offer. These should range from meeting/convention space to "other forms of entertainment" which could include themed attractions.
Already we've seen some successful concepts like this introduced, blending themed entertainment and rides with a casino property. Examples would be the Atlantis Resorts that feature aquariums and an extensive waterpark and Studio City Macau. The latter offers a Batman themed 4D attraction as well as an observation wheel built into the top of the resort tower. Going forward, it should be quite interesting to see what concepts are pitched for the Japanese market.
A new Universal theme park for Orlando?
Lastly, Comcast made some comments regarding the building of a new theme park in the Orlando market this week during their Q2 earnings call. Comcast was careful not to flat out confirm that the project was green lit. However, they did confirm that they have already filed to trademark some possible park names. They also said they are definitely looking into the possibility of adding another gate in Orlando. CEO of NBCUniversal, Stephen Burke, said adding "another gate in Florida would have the advantage of turning Florida from a two or three day destination to potentially a weeklong destination. We think that would be attractive."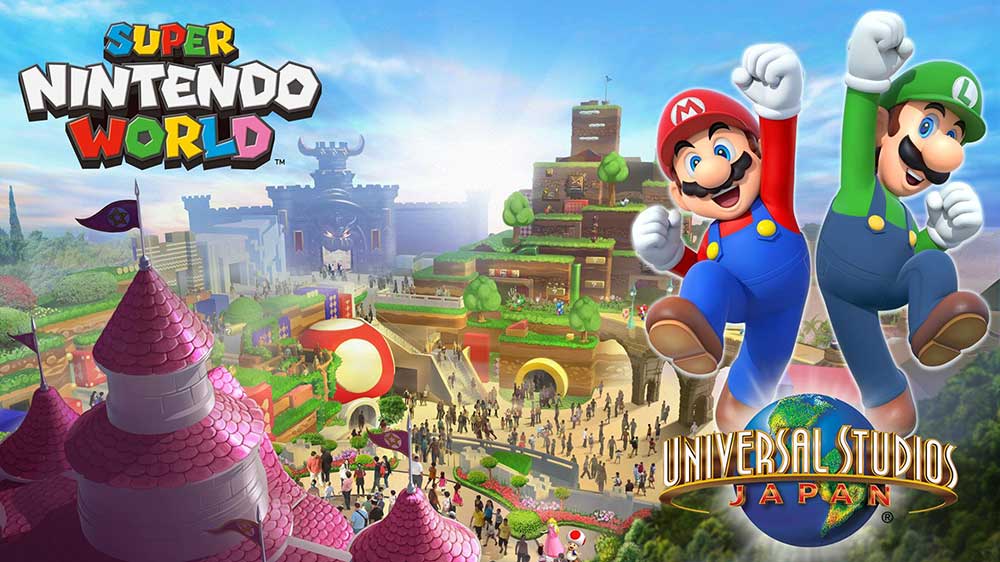 This continues the current positive relationship Comcast management has had with the Universal theme parks ever since they acquired NBCUniversal. Many have expected Comcast to try and spin-off the theme park division. However, they have fully embraced it. They began funding a plan to grow the Universal theme parks, and not only in America. They are also buying 100% ownership of Universal Studios Japan. Furthermore, they are starting the construction of a new Universal Studios Resort complex in Beijing, China.