As theme parks prepare for reopening after COVID-19, what does a path to recovery look like?  With its access to big data in China, The Park Database team has some early indications using Shanghai Disney as an example.
By The Park Database team
For an explanation of the data used in this exploration of theme park recovery after COVID-19, please refer to an earlier blog post.
Shanghai Disney was closed between 25 January, the start of the Lunar New Year holiday, and 10 May of this year.  There were rumours and rumblings on WeChat about the virus during December when the outbreak started in Wuhan. Average visitation levels, according to this data, were already up to ~30% lower in the month of January, before the park officially closed.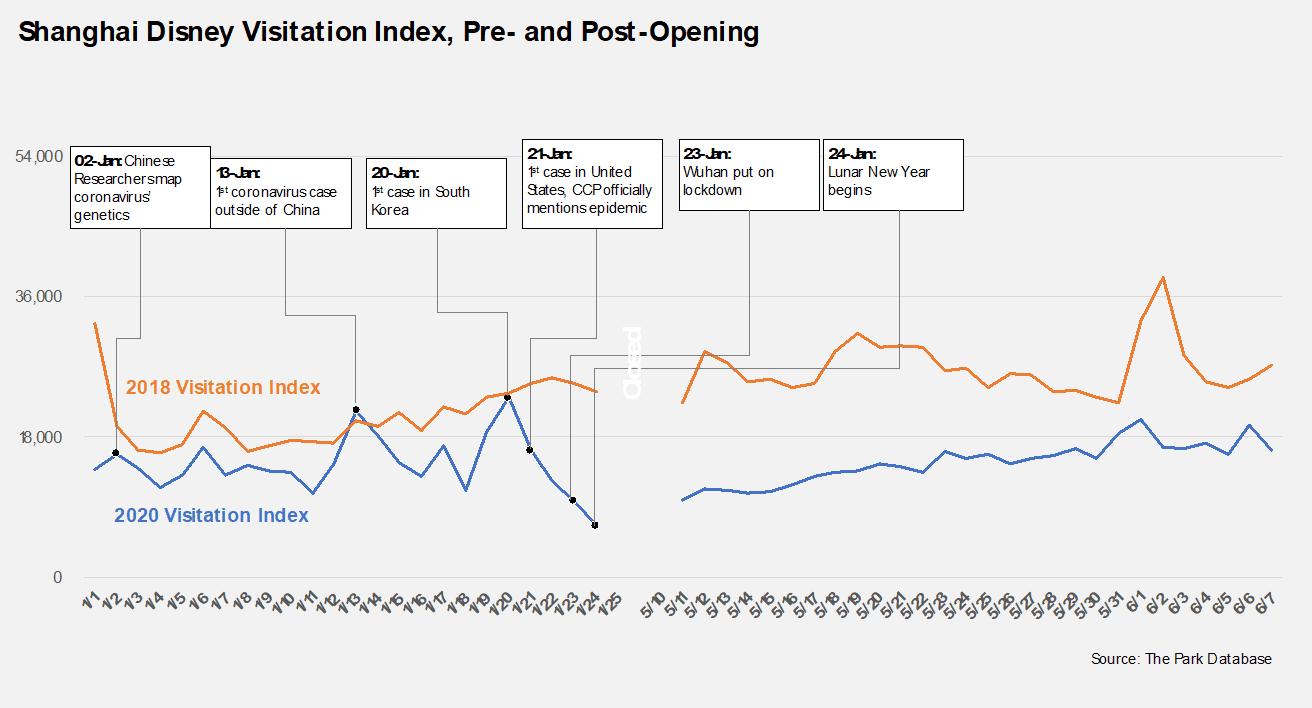 The park reopened on 11 May at 30% capacity or 24,000 people.  In the past month according to this data, Shanghai Disney has seen recorded visitor counts at between 40% and 80% of its previous levels. This is compared to May/June numbers of 2018.
There was an initial lull of about 12 days. Then visitation on 23 May shot up to a level that was 60% as high as the corresponding period in a previous year.  Levels have stayed high since, with 6 June recording a visitor level that was almost 90% of that of the previous year.
Theme park recovery trends
Shanghai Disney's recovery after COVID-19 at least shows that the effects of the crisis can be less than completely catastrophic on the theme park industry. So, maybe we can reframe the question as 'how much longer until visitation is back to normal?'
This being a Disney park, perhaps consumers are quick to forget. We would caution against extrapolation to unrelated geographies and park types. However, we hope it shines a light on potential guest behaviour around the world. It does seem to indicate that things are heading in the right direction.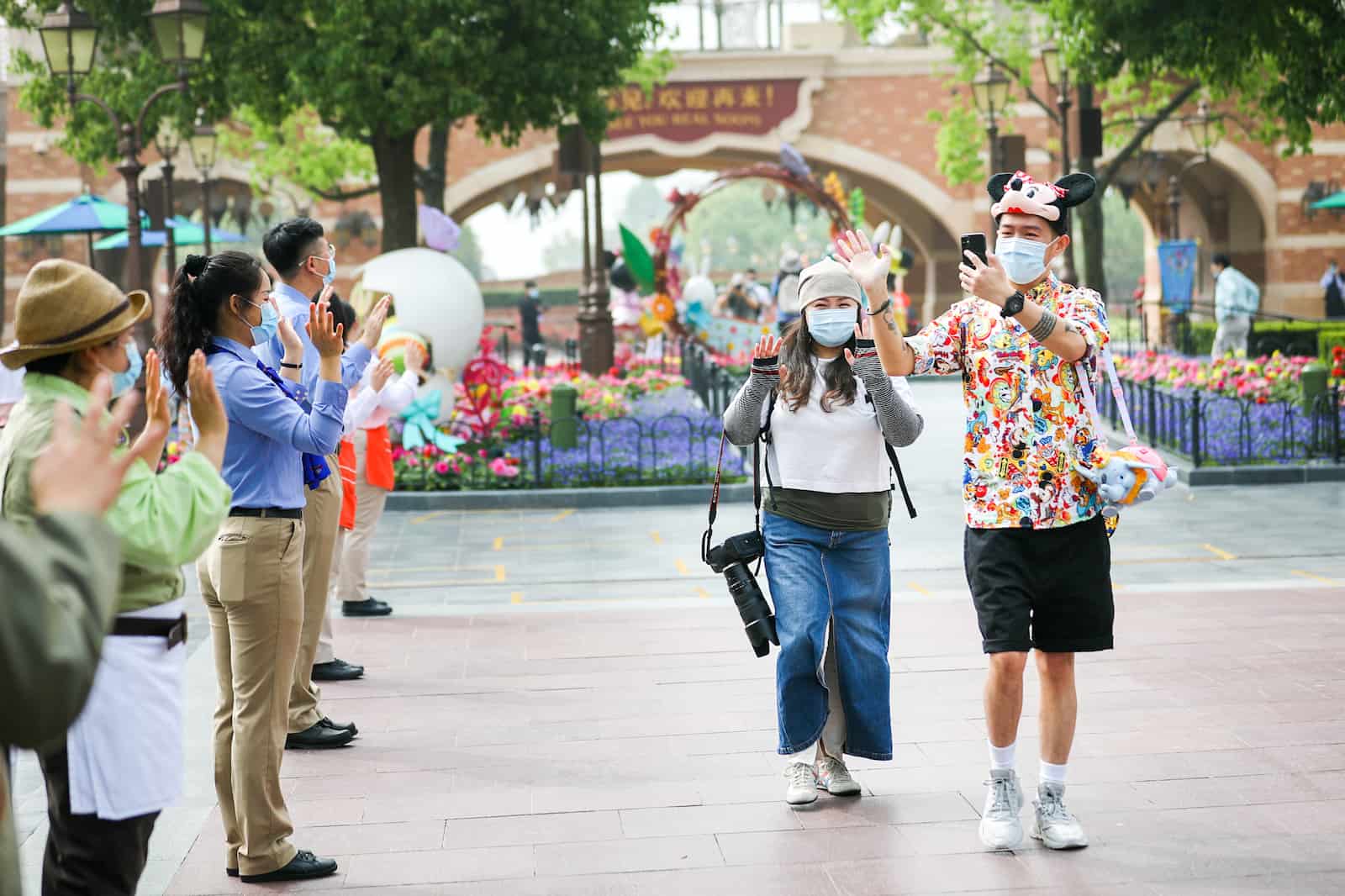 Some disclaimers, notes, and comments
The visitation index numbers (first chart) indicate mobile device counts via GPS, wifi, and location services. To calculate the actual number of visitors, we would need to adjust negatively by staff who keep their phones on, and positively by children who do not have phones.
These are factors that would net out in the opposite direction. Think of these numbers as more like an index. They are useful for comparisons, changes over time, relative levels between days, etc. But the count on a particular day should be taken with a grain of salt.
It is unlikely that anyone projecting a 5-year forecast for the park would have modelled in a 30-40% drop in attendance, and a quarter's worth of visitation at 0. This again goes to highlight the severe limitations of forecasts in general and the feasibility analyses that rely on them.
It is always our contention – and advice – to use cash flow models as illustrations only. Instead, we would urge any planner to rely on sensitivity analyses that model out the worst-case scenarios.
Didn't like any of this exploration of theme park recovery trends after COVID-19? Download the raw data here for free and perform your own analysis. In addition to this, full operating data for Shanghai Disney in 2018 is available for purchase here.