Attractions are continuing to reopen in the US following the COVID-19 pandemic, but that doesn't necessarily mean that attendance figures will be on the up, as guests weigh the pros and cons of returning to their favourite theme parks.
This year going to be one for the history books. Who would have believed that virtually all of the world's theme parks and attractions would shut down for months to help prevent the spread of COVID-19?
Now, seven months into 2020, attractions are slowly reopening one by one in most locations. But as the conditions around much of the globe are improving, the virus situation is looking worse than ever in the United States.
COVID-19 and US attractions
Despite the prevalence of COVID-19, attractions in the US are continuing to open, in an attempt to save what's left of the season.
Hong Kong Disneyland shut its doors once again on 15 July, as the number of new cases in the city spiked, with a high of 52 new cases in one day. And yet, in Florida, Walt Disney World just reopened to guests on the same weekend that the state hit an all-time high, adding 15,299 new cases alone on 12 July.
As each new attraction in the US opens, with extra COVID-19 safety precautions, there seems to be a disturbing trend that soon follows. Within weeks or sometimes days of reopening, a large number of the theme parks are cutting back their operational schedules.
In a few cases, this only means a cut-back in the hours the parks are open each day. But more alarming is the fact that some parks are opting to remain closed 2 or 3 days per week.
Attendance is down
No one is saying exactly what the reasons are. But, a common thread in most cases is that attendance levels are way down.
This is to be expected, as most parks are also limiting their attendance levels on purpose. But I suspect there may be other reasons behind this as well. Another common tale from guests visiting these parks is that they seem understaffed. This is causing a number of restaurants and shops to remain closed and some rides to sit idle.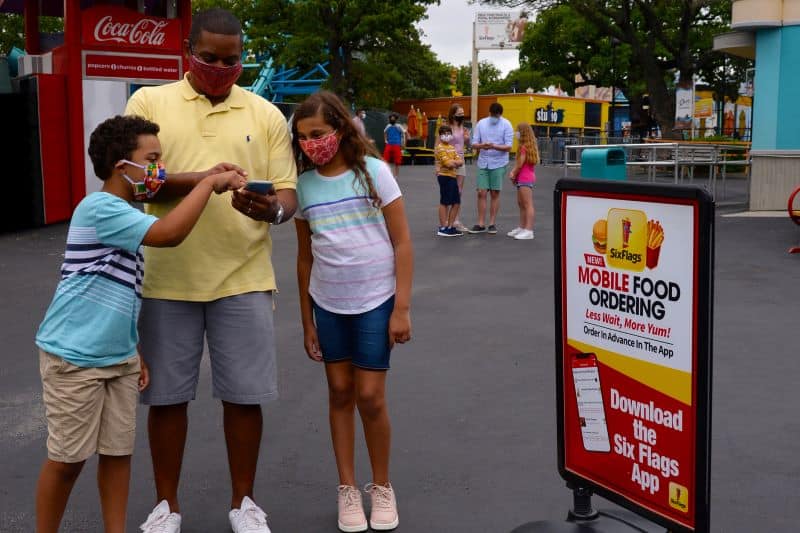 The spread of COVID-19 has had a huge impact on the ability of US attractions to hire staff. Those who often turn to various labour visa programs to bring in foreign workers suddenly found most of those programs put on hold in the early days of the COVID-19 shut-downs, in an attempt to keep possible infected workers from entering the US.
Jump ahead to July 2020 and the tables seem to have turned. United States citizens are banned from travelling to most destinations around the world due to its staggering infection rates. Even if foreign workers may have been allowed to return, the current health conditions do not make most average job postings seem desirable.
Halting construction
Due to COVID-19, another trend we've seen in the US has been to stop almost all construction on new attractions that were meant to open in 2020. Most now intend to continue these projects later, opening new attractions in 2021 instead.
This makes sense in some situations. Especially if it involves opening a new waterslide or water-based attraction. After all, the summer season has only weeks left before it is over.
For other new attractions, I do have to question why they would wait if they didn't have to. We've seen a few big new roller coasters open already this month at US attractions despite COVID-19. This includes Orion at Kings Island and Candymonium at Hersheypark. Even with reduced crowds, the new coasters are still getting the headlines and attention of the local media.
Meanwhile, Six Flags Great Adventure just announced that it won't open the new Jersey Devil coaster this year. This is despite having a good portion of it already installed. The park will instead wait to finish and open it in 2021.
Will things be better in 2021?
But why are these parks delaying? To address the elephant in the room – how do we know things will be any better in 2021?
We are all hopeful that either a vaccine or a cure for COVID-19 will be discovered. However, there is no guarantee that such a thing will be available. Even if one is found, the ability for the virus to mutate over time as it spreads could make any such cure become suddenly ineffective.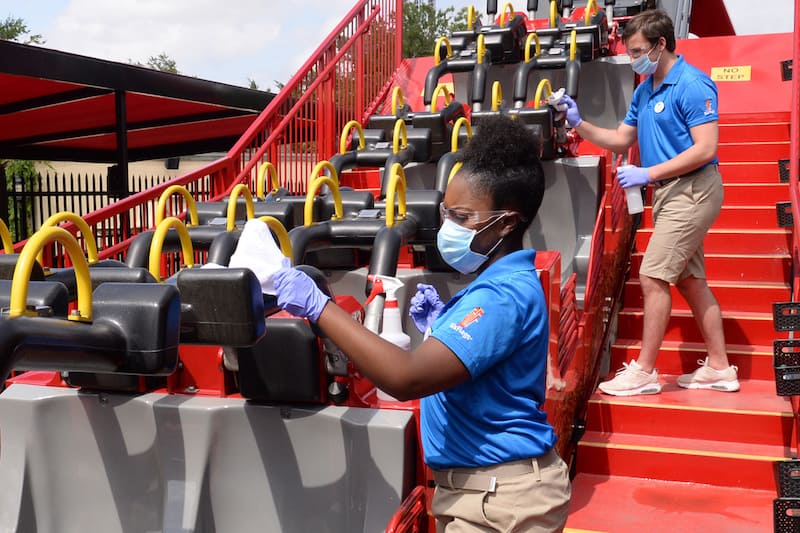 In short, after watching how things have gone down around the world recently, who's to say that we won't find ourselves facing all the same problems in another 7 months? Come February or March of 2021, we could be looking to the future and wondering just what new steps will be needed to reopen parks safely once again.
I am hopeful that US attractions will overcome the threat of COVID-19. But I would not consider it something we should take lightly. This will be a monumental task to undertake. My gut says we may have to endure mask-wearing and temperature checks for some time.
The same goes for all the other issues, such as staffing, attendance, construction and marketing. Tough times lie ahead and creative solutions will be needed. Most importantly, we will all need to work together to get through this transformative experience in one piece.