Summer 2017 is an important season for Orlando attractions, with the opening of two huge developments from Universal and Disney.
The two industry giants are constantly fighting for their share in the already congested market in Orlando, always looking for ways to innovate and to increase their offering to guests. 2017 sees the opening of Universal's Volcano Bay and Disney's Pandora- The World of Avatar.
Volcano Bay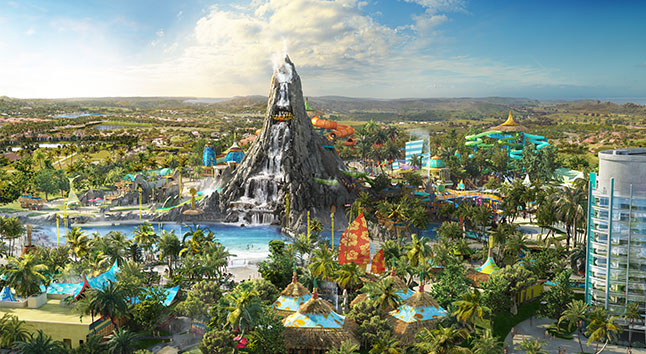 Marketed as Universal's third park and coining the new term "Water Theme Park" we can expect big things from Universal, which states it "reimagines what it means to be a water park".
The park is replacing Wet'N'Wild that closed on Dec 31st 2016 and is the 6th waterpark in Central Florida.
The park has 4 highly themed areas inspired by Polynesian islands and cultures. The large centrepiece volcano "Krakatau" is 200-foot tall which will appear to have flowing waterfalls by day and lava flows at night.
Among its many attractions it will feature the Krakatau Aqua Coaster, where guests will board canoes and be propelled through the volcano. The ride uses linear induction motor technology, much like Universal favourite "Revenge of the Mummy' but is a first for a water attraction in Florida.
In addition, the park will have the world's first slide that goes through a pool of guests as well as North America's first saucer ride- sending multi-raft passengers around 3 saucer-shaped curves. There will also be a multi-directional wave pool, a lazy river and cabanas for the more serene guests.
Announced in May 2015, Volcano Bay is to open May 25th 2017.
The new park will increase Universal's resort offering to guests, encouraging them to increase their length of stay in one of Universal's five on site hotels (soon to be six with the completion of value-priced Aventura Hotel).
Pandora ' The World of AVATAR
Announced in Sept 2011 and with a rumoured budget of $500 million, Pandora ' The World of AVATAR is a new land coming to Disney's Animal Kingdom this summer.
The land is a collaboration between James Cameron, Fox Filmed Entertainment and Disney. With sole theme park rights to the IP, Disney could bring AVATAR (in collaboration with its international partners) to other Disney parks around the world. This is a possibility as there are four more AVATAR films scheduled for release through to 2023.
Pandora- The World of AVATAR's immersive environment will include two new rides, retail, food and beverage, audio animatronics and 3D Holograms.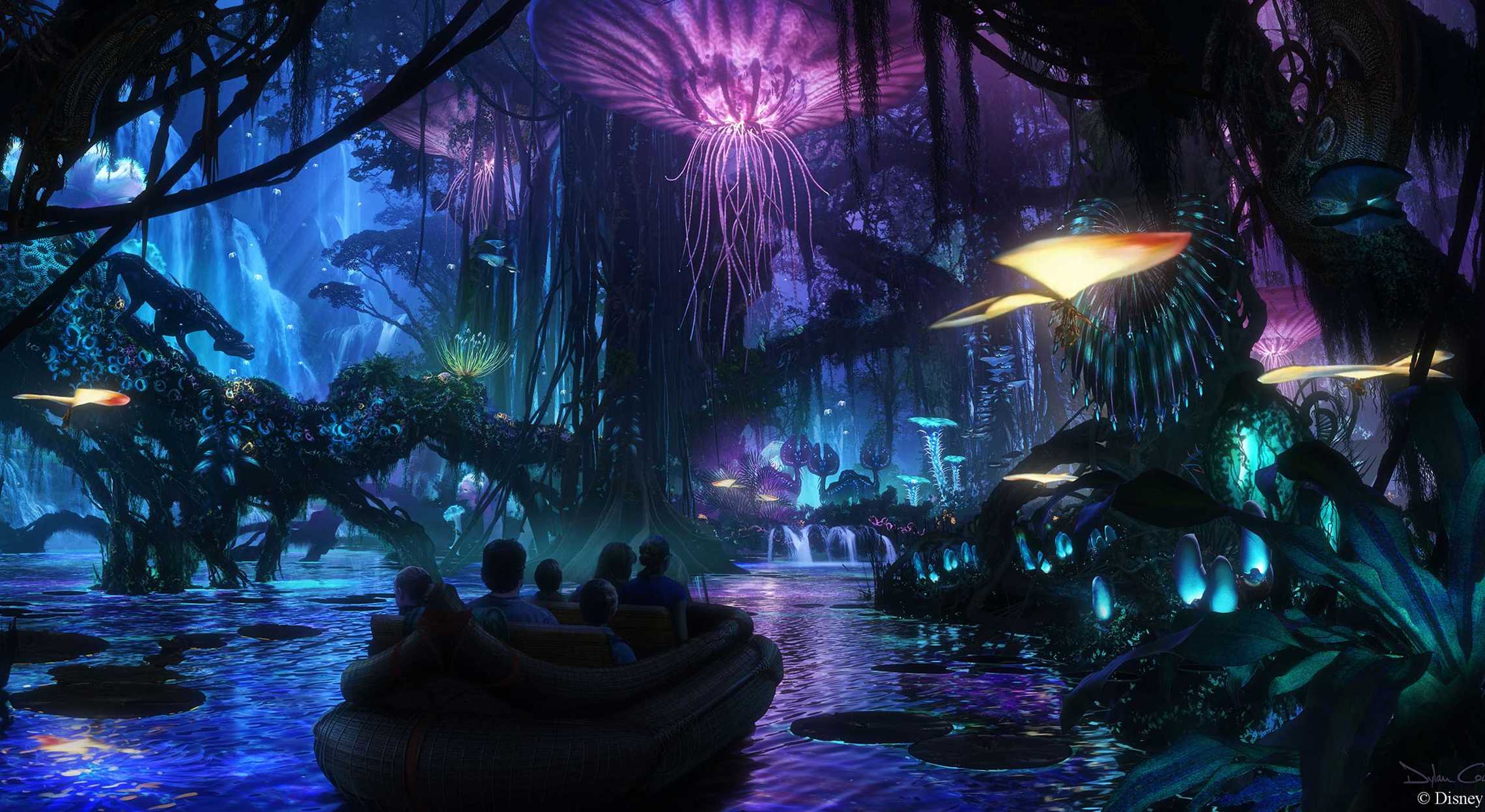 The Na'Vi River Journey is a family-friendly attraction that will take guests in canoes down a sacred river exploring the bioluminescent rainforest. The thrilling AVATAR- Flight of Passage, will take guests on a fast-paced banshee flight through Pandora.
Pandora after-dark
Pandora- The World of AVATAR was specifically designed to entice guests in the evenings as well as the day taking on new life after-dark with the bioluminescent landscape.
This is part of a wider Disney strategy to improve the Animal Kingdom's offering at night time. The long anticipated Rivers of Light night show will also entertain guests in the evening, making the park much more than a half-day park for guests and perhaps relieve some congestion from the other Disney parks at night.
Interactivity
While both new developments are very different, they both share one key trend- interacting with the environment.
Volcano Bay's new wearable tech TapuTapu not only allows guests to Virtually Queue, but they can tap at specific points in the park to trigger special effects throughout the park. From controlling streams of water to shooting water cannons, to illuminating images in the volcano, guests are completely immersed in the story.
Similarly, in Pandora- The World of AVATAR, guests can interact with the glowing environment with even the ground lighting up as guests step through the world.
Future
Both companies are already looking to the future. Universal has announced plans for Nintendo Land, and Disney on Toy Story Land and Star Wars Land.
The rivalry continues.
Images kind courtesy from orlando.com, Disney, and Universal.