Wolfgang Kiessling opened his first attraction in the Canary Islands in 1972. The founder and president of the family firm that operates the award-winning Loro Parque, Siam Park and new Poema del Mar aquarium talks to Blooloop about plans for a second spectacular waterpark, his lack of concern over Brexit and the advantages of birds over big cats.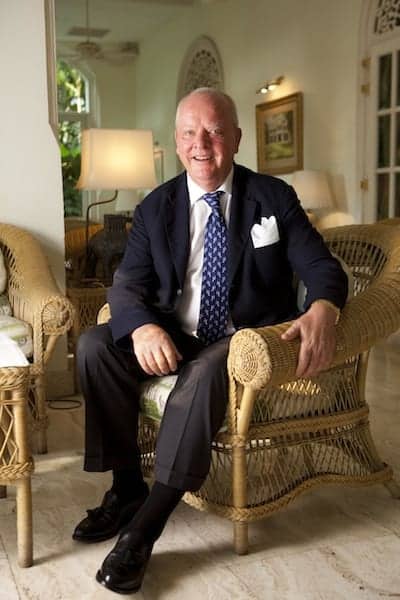 Ten years ago, the Kiessling Group followed up Loro Parque (Parrot Park, but now also home to other animals) in Tenerife with the extensively-themed Siam Park. Attendance at each attraction exceeds the population of the island. And now, on the neighbouring island of Gran Canaria, the family firm plans to build a second Siam Park to complement Poema del Mar (Poem of the Sea), the aquarium it opened just over a year ago. Here the German-born octogenarian shares his story, in his own words.
Falling in love with the Canary Islands
In Germany during the early 1970s, charter airlines were like puddles after the rain; they were everywhere. I worked for one of these airlines. We flew very often with our planes to the Canary Islands. Since I was the manager, I had the opportunity to take a free place. I stayed for the weekend, and I fell in love with the place: the people, always wonderful sunshine, the nature we have here. We have the best air in the world, best seawater in the world.
I wanted to make a business here in Tenerife, but I was not sure what to do. I did not have much money, so it had to be something which was not too expensive to start with. I was thinking of maybe hiring a piece of land and starting a safari park. At the time, they were en vogue in England and Germany.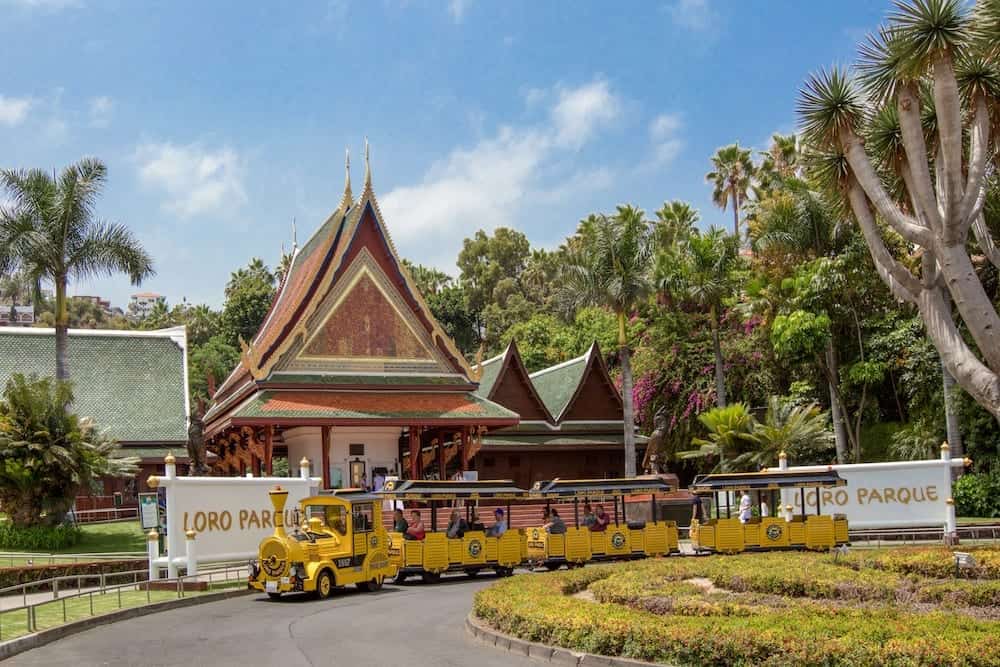 When I calculated the cost of bringing in the animals, how much four lions would be, how much it would cost to feed them each day, I decided very fast that this would not be a good business.
I spoke to my father, and he reminded me we had been together to a bird park in Miami. "Look at these birds," he said. "They live for 100 years and eat just a handful of corn."
So the decision was taken to do a bird park in Tenerife.
Loro Parque and the local competition
There were a few other attractions in the Canary Islands at the time. There was a little place with baby bulls where the people could fight with them, a botanical garden here in Puerto de la Cruz, excursions to the volcano [Mount Tiede], and the much visited old towns of Tenerife. But nothing else. I calculated that if people are spending 14 days here on holiday, they needed something to do.
We were actually one of the first parks in Spain when I opened Loro Parque in 1972. We started on a very small piece of land, 13,000 square-metres. It was difficult to start with, but after a certain amount of time people became interested. We went from 180,000 visitors in the first year to 300,000 in the second. They liked my exposition of birds, especially the bird show, so I could grow.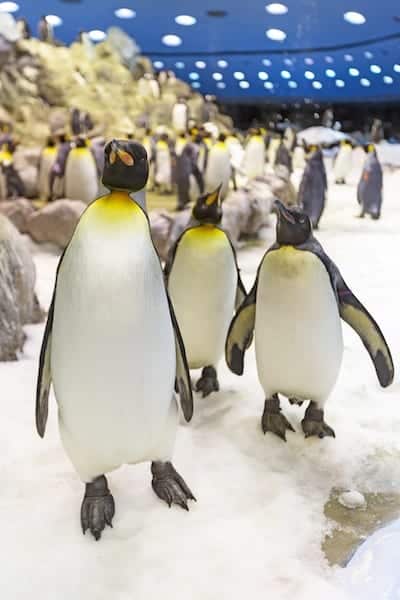 I bought more land next to the park. One year we doubled in size, to 125,000 sq ft – the size we are today – and went up from 700,000 to 1 million visitors straight away. Later on we brought in the penguin exhibit, the dolphins, and later killer whales. And with this we grew to 1.25 million. This is our latest and best result.
European tourist appeal
We don't ask people where they come from when they buy their ticket to Loro Parque. I can only tell by watching the visitors as they view the information film we show in the park. We have a German film, an English version and a Spanish version. And I see English is the most visited one. So I guess we have more English, or English-speaking, visitors than Germany or any other population.
We do not know what is going to happen with visitors from Britain after Brexit, but it does not worry us. In the 47 years we have been functioning, we have had so many things which have happened in the world, and we are still very much in demand. I think this will be the case also in the future.
Where people come from has changed over the years though. We now have a lot of visitors from Russia and the eastern parts of Europe. There's a lot of Italians making trips now too.
Tenerife's tropical paradise
The year we doubled Loro Parque in size, I wanted a beautiful new entrance for the park. It had to give the illusion to the people that they are going into a tropical paradise. So we were thinking Polynesian, we were thinking Indonesian, maybe an African style or South American construction. But most of these styles had roofs that were made out of straw or palm leaves, something like that. It was not exactly the beauty we were expecting.
One day I was in Thailand and I saw these beautiful buildings with roof tiles, each tile laid by hand. They were beautiful artistic works. An architect designed an entrance for us on a piece of paper. I was so impressed, so we built it at Loro Parque.
When we did Siam Park in the south of Tenerife, I said we had to bring exactly the same tropical feeling. It's an old Thai Siam style, very attractive and beautiful, and the people love it. I think that has been part of our success.
What people like about our places is the cleanliness. At Loro Parque they like the nature and closeness of the animals. This really makes the people feel well. At the waterpark it is also the quality of our attractions; we only buy the best.
Siam Park has been recognised five times as the best waterpark in the world [by TripAdvisor] – above multi-nationals like Disney, Universal, Six Flags and SeaWorld. These are big, big enterprises. We are small against them, around 3 million visitors if we take Siam Park, Loro Parque and the aquarium together.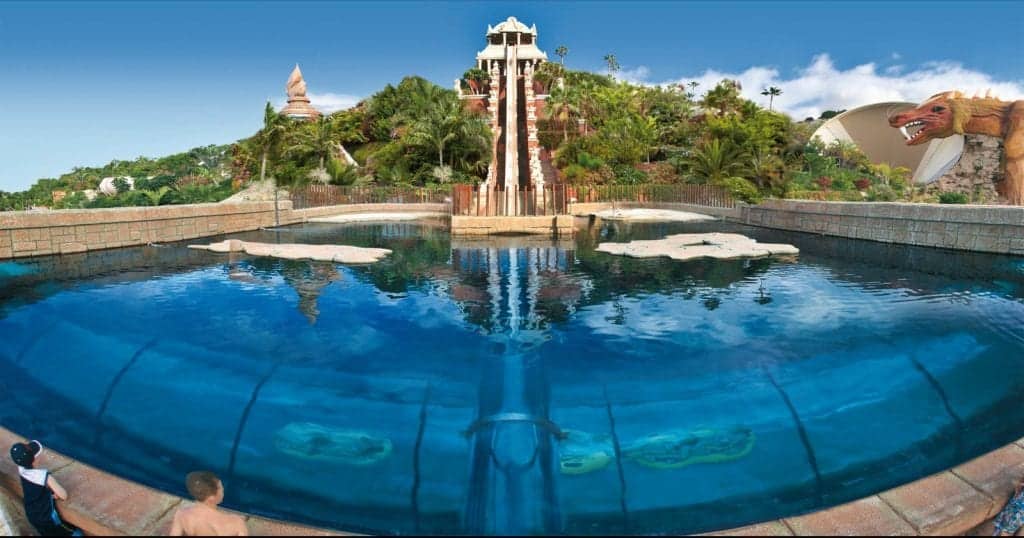 But we conceive our own style with beautiful artwork, design, the rocks, the trees and so on. And it's our crew doing all this. It's artificial, but it looks so real.
And now, in Gran Canaria, we have built one of the most beautiful aquariums you will ever see in your life.
Nurturing a new aquarium
We already have an aquarium in Loro Parque, so we are not new in this business and knew what we were doing when we built Poema del Mar. The 'consultancy' was me, my son Christoph and a few other people working together.
Building an aquarium is like planting a garden; you have to nurture and let it grow. First we had to stabilise the climatic conditions in each room. Then we had to take a look at the water quality in each room. Then we had to bring in the fish, but you cannot bring them in big. We had to have to bring them in small and let them grow.
Our deep sea pool has about 6,000 cubic litres of water; it it very big. We have also a 10m diameter glass tunnel, one of the biggest ever constructed in the world. It's a beautiful piece.
So it was a slow beginning to get started, but we are doing fine. This year we will welcome between 350-400,000 visitors. Every day we are working to make our product better.
Grand plans for Gran Canaria
With Siam Park in Gran Canaria, we hope that we can put something up of the same quality we have in Tenerife. We already have a three-park ticket, and when we start up we will have a four-park ticket.
The theming also will be Siam like, but the park will be very different. The biggest feature will be a giant and very attractive tree. You have seen the Tree of Life at Animal Kingdom? Well ours will be even bigger, 50m tall. From the top will come the slides, like branches and climbing plants falling down.
Unfortunately we still do not have a permit, not even to move the earth. But we have done everything right, and I hope that the authorities will give us the permits in the near future to get started.
Keeping the quality, and keeping it in the family
My son Christoph is now the driving force in the company. I am just the old man paying the bills. Sure, I want to retire, but how can I retire after building a new aquarium and another waterpark in the future? If we had the people, I would sit at home doing crosswords and Sudoku. But I want it done right.
One of our competitors has over 100 parks, the other over 60. I ask myself, how can they manage? I am occupied from the morning to the evening with my three parks. If you want to keep the quality, if you want to keep the standards, you cannot keep adding more parks.
Maybe Christoph will explore other opportunities, but for me my interest ends here. I don't want to leave the Canary Islands. This is our business, and we are not interested in selling.
Wolfgang Kiessling was speaking to Owen Ralph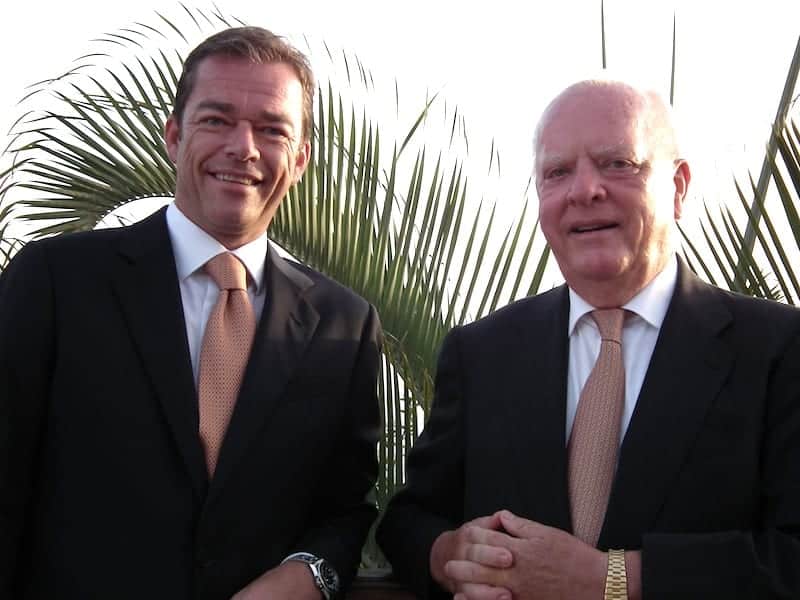 Staying on top
Christoph Kiessling, Wolfgang's son, is general manager of Siam Park and divides most of his time between the waterpark in Tenerife and Poema del Mar, the family's aquarium in Gran Canaria. He also serves as vice-president of Loro Parque.
"Each park has its own way, and the visitors are different at each," Christoph tells Blooloop. "Our target market is 'Tourism'," he adds. This may explain why – with 1.25m guests each – both Loro Parque and Siam Park attract more visitors than the resident population of Tenerife (890,000). With around 400,000 guests, Poema del Mar is already entertaining the equivalent of almost half Gran Canaria's population (c.850,000).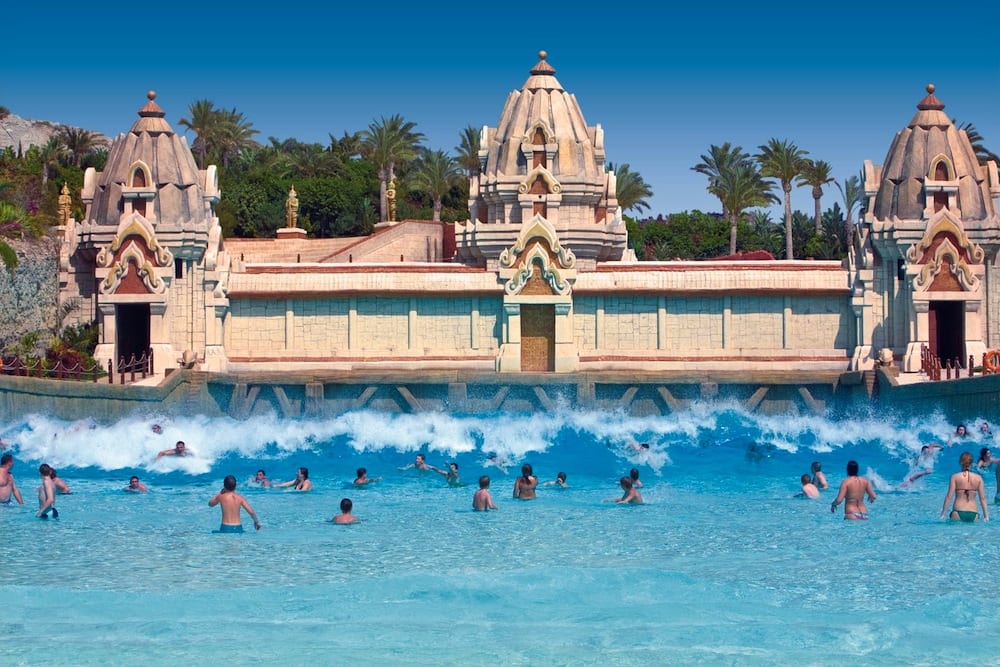 As well as doing good numbers, both Siam Park and Loro Parque have been recognised by users of TripAdvisor as the best waterparks and zoos in the world respectively. "To be at the top, you have to be into every detail," says Christoph Kiessling.
Poema del Mar
Located next to the cruise ship terminal in Las Palmas, Gran Canaria, Poema del Mar is housed inside a striking building. In creating the new aquarium, the Kiessling Group used its experience from Loro Parque, and also uses its name in its marketing. After all, there's five decades of brand recognition behind it.
This ambitious project debuted in December 2017, representing an investment equivalent to US$17 million. Spread over 12,500 m2 are over 350 species of sea life. The aquarium comprises three zones. Visitors begin their tour by immersing themselves into the 'Jungle' that recreates the landscapes and biodiversity of different parts of the world.
In the Reef, fish swim among 400,000 litres of water and coral reefs, creating a kaleidoscope of colour as they go. The Deep Sea is the third and final area. As guests culminate their tour, they will be stand in awe in front of the largest curved window aquarium exposition in the world.
As you'd expect, there's a strong commitment to the conservation of biodiversity, as well sustainable tourism. In particular the aquarium focuses its efforts on Atlantic marine conservation. All this is realised in co-ordination with the Loro Parque Foundation, which has already overseen more than 100 conservation projects in 30 countries over the past two decades.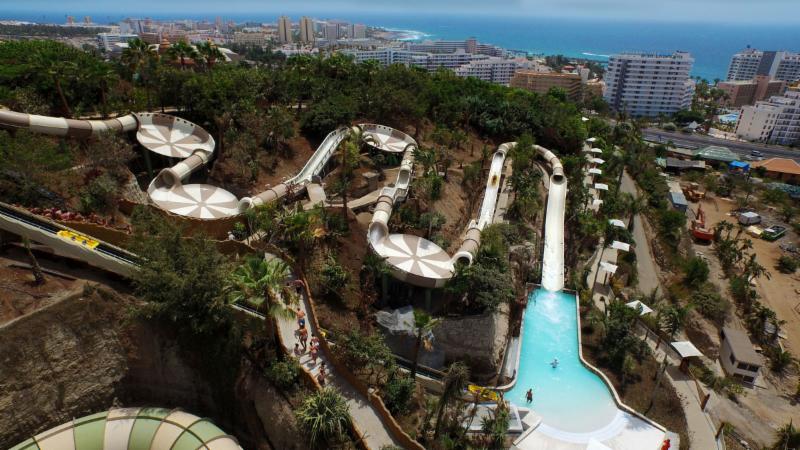 Siam Park 2
Although no opening date can be confirmed until building permits are awarded, ProSlide, Van Stone Conveyor and Murphy's Waves are already on board as suppliers at 'Siam Park 2' in Gran Canaria.
"We have had very good experiences with all of the companies in the past, which encourages us to keep on counting on them," says Christoph Kiessling. "Never change a winning team!"
He does not believe that the two waterparks will compete with one another, however. "They are situated on two different islands," he reminds us. "We would rather think that they will complement and promote one another. Also they will widen the offer for local and foreign tourism."
All images courtesy of the Kiessling Group, unless stated otherwise