Walt Disney World has turned the mile-long promenade along Epcot's World Showcase lagoon into a year-round outdoor party with popular seasonal festivals filled with food, drink, music and dance.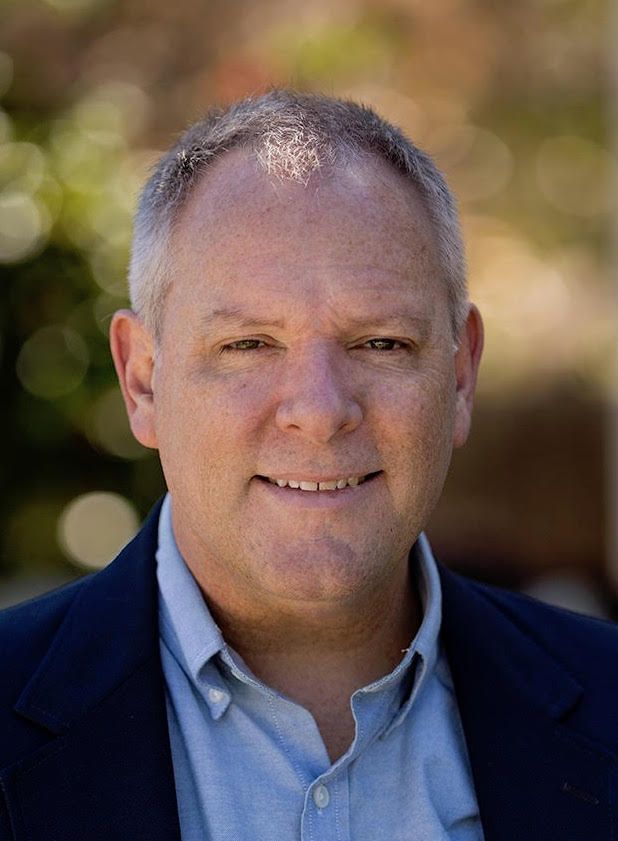 Temperate weather means the upcoming events run throughout all four seasons at the Disney theme park near Orlando, Florida. Festival of the Arts in the winter, International Flower & Garden Festival in late winter and spring, International Food & Wine Festival in late summer and fall and International Festival of the Holidays in fall and winter.
The festivals are anchored along the edge of the 40-acre lagoon where Epcot's World Showcase celebrates the food, arts and cultures of a dozen nations and regions. The four festivals run throughout the year during the slower shoulder seasons on either side of the busy summer vacation period.
The year-round festivals have helped make Epcot the most popular park among annual passholders, according to Dave Kesting, general manager of Epcot festivals.
"We have more annual passholders at Epcot than at any other park," says Kesting during an interview at Epcot's festival headquarters. "They just love how we continuously change the programming and offerings."
Secrets of success – theme, food & music
The food and beverage cultural representatives from the countries and regions represented in Epcot's World Showcase pavilions give Epcot's festivals an "unfair advantage," says Kesting. The cultural representatives add an air of authenticity and expertise to the events, he says.
The secret to success for Epcot festivals? A balance of theme, food and music, according to Kesting.
"There's something different for each person," Kesting says. "Having all those components balanced together is what makes us so successful here at Epcot."
While the theme changes with each season, food is a constant at all the festivals.
"Everybody really likes to eat," Kesting says. "There are some people who are in love with flowers and some people love the musicians. We found everyone loves food."
Raising the bar and keeping with the trends at Epcot's World Showcase
The Epcot festival team listens to visitor feedback and only brings back the most popular foods, bands and activities from the previous year, Kesting says. Each festival changes about 20 percent of the kiosk menus each year to stay atop the latest food trends.
"We've kept raising the bar year after year," says Kesting. "That's why our festivals have gotten better and better. We have to keep the festivals fresh and new. Otherwise they become stagnant and won't resonate."
No individual food item is repeated across the festivals, allowing each event to maintain its individuality.
"Each one has a unique swim lane," says Kesting. "They all have a different theme, different purpose and different reason. So they never overlap."
Portions are kept small to encourage sampling, sharing and socialising. Food items are kept to two to three bites. Drinks are kept to 3 to 6 ounces.
"That's the secret sauce," says Kesting. "People love the social aspect of trying many different things. The small portions allow them to do that."
Let's take a closer look at each of the festivals coming to Epcot this year.
Epcot International Festival of the Arts
The five-week Epcot International Festival of the Arts going on now runs through Feb. 25. The festival showcases visual, culinary and performing arts.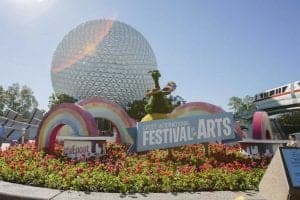 "Festival of the Arts is all about the artist," says Kesting. "For the food, it's the culinary arts."
Throughout the park, visitors will find live performance artists, international acrobatic acts, living statues, marching bands and sidewalk chalk art. Art galleries offer exhibits dedicated to Japan's cute culture, Norse mythology and the Day of the Dead.
Visitors can grab a paint brush and add their own touch to a giant paint-by-number mural. For a memorable photo op, step into the frame of an iconic piece of art inspired by Leonardo da Vinci, Pierre-Auguste Renoir or Frida Kahlo.
Free seminars tackle everything from watermelon carving and flower arranging to movie set decorating and audio-animatronics. For serious creatives, up-charge painting workshops are offered with Disney artists.
Disney on Broadway at Epcot's World Showcase
The festival's popular Disney on Broadway concert series offers daily performances with music from Broadway shows like "The Lion King," "Beauty and the Beast," "Aladdin," "Mary Poppins" and "Tarzan."
The lineup features Broadway stars from Disney musicals, including Alton Fitzgerald White (Mufasa), Kerry Butler (Belle), Steve Blanchard (Beast), Arielle Jacobs (Jasmine), Adam Jacobs (Aladdin), Ashley Brown (Mary Poppins) and Josh Strickland (Tarzan).
Throughout Epcot, Disney chefs prepare grab-and-go food and drinks with an artistic flair reflective of the festival theme.
Highlights from the festival's menu include:
Red wine-braised short ribs with parsnip puree at Cuisine Classique
Charcuterie palette with cured meats and cheeses at Masterpiece Kitchen
Sushi donut with salmon, tuna, shrimp and avocado at Takumi Table
Some of the most creative culinary creations can be found among the modern art-inspired desserts:
Pop't Art sugar cookie with strawberry filling at Pop Eats
Artist palette jumbo chocolate chip cookie at Decadent Delights
Mickey and Pluto white chocolate painting with chocolate easel at Painter's Palate
Paintbrush churros dipped in colourful white chocolate at Taste Track
Epcot International Flower & Garden Festival
The 13-week Epcot International Flower & Garden Festival runs from March 6 through June 3. The festival is filled with colorful spring flowers, Disney character topiaries and themed gardens.
Epcot's oldest festival added food to the lineup 8 years ago, making it even more popular among fans.
"For Flower and Garden, it's all about Mother Earth," says Kesting. "The fruits and the vegetables are more forward than the protein."
Now in its 26th year, the festival's popular themed gardens will focus on bamboo, bonsai trees, bromeliads and butterflies. There will be more than 100 floating mini-gardens drifting on the pond between Future World and World Showcase.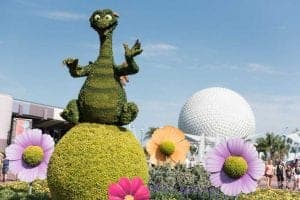 More than 70 Disney-themed topiaries will dot the festival, including:
Bo Peep and her sheep
Snow White and Dopey
Lightning McQueen and Mater
Donald Duck with Huey, Dewey and Louie
Miss Piggy and Kermit the Frog
Buzz Lightyear and Woody
Captain Hook and Peter Pan
Disney horticulturists will offer up-charge walking tours of the World Showcase landscaping, Royal Tea Garden in the United Kingdom pavilion and Living with the Land attraction in Future World.
Rocking the Flower & Garden Festival
The Garden Rocks concert series will feature more than 250 performances with daily shows throughout the festival.
Bands and singers performing at the festival include: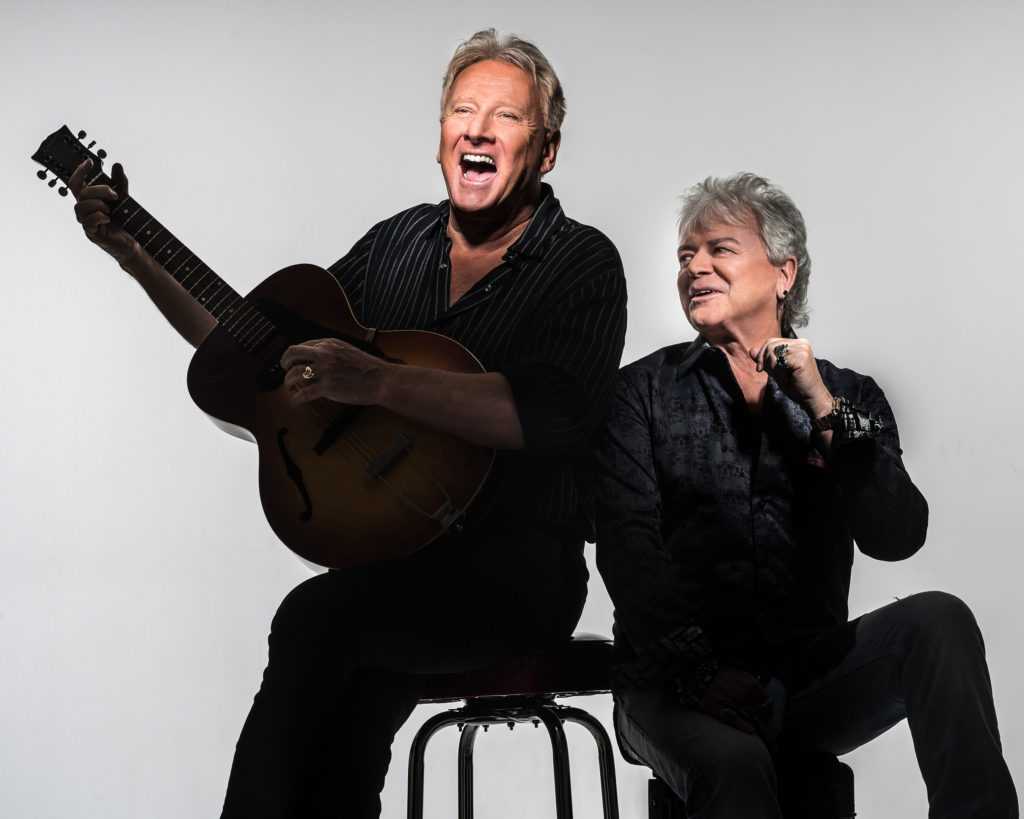 The Spinners
Herman's Hermits
Men at Work's Colin Hay
Air Supply
Berlin
The Smithereens
Rick Springfield
A Flock of Seagulls
Blood, Sweat and Tears
Themed food and drink will be offered throughout the festival at more than a dozen kiosks. This year, the festival will add new outdoor kitchens with dedicated herb and vegetable gardens.
Popular food kiosks in past years have included the Honey Bee-Stro, Berry Basket and Smokehouse Barbecue and Brew. Disney has not yet announced the food kiosk lineup for the 2019 flower festival.
Epcot International Food & Wine Festival
The Epcot International Food & Wine Festival takes place in late summer and fall. While Disney has yet to announce dates for the 2019 event, last year's festival ran from late August to mid-November.
"Food & Wine is all about the chef and the international flavours," says Kesting.
The Food & Wine festival was originally intended as a way to boost attendance during a slow time of the year. Now it's the most popular festival at Epcot. And one of the park's biggest draws.
"Food & Wine is the busiest time of year for us here at Epcot," says Kesting. "Busier than summer, busier than Christmas, busier than Easter, busier than Fourth of July."
According to Kesting, the fall festival has grown so big that most visitors need multiple days to see, taste and do it all.
Eating to the Beat!
Now in its 24th year, the Eat to the Beat festival features gourmet food booths and live music from a wide variety of genres.
The event boasts more than 30 Festival Marketplace food booths. Disney chefs prepare specialty small-plate dishes for the festival from the countries and regions represented in the World Showcase pavilions. Past festivals have also featured booths with foods from Ireland, New Zealand, Brazil, Belgium, Spain, India, Greece, Australia, Thailand, Hawaii and the Caribbean. Recent festivals have had themed booths dedicated to chocolate, cheese and barbecue.
Most booths offers wine or craft beer pairings. Last year's event featured a mimosa bar and glow-in-the-dark cocktails.
The festival features a series of up-charge events, including:
Celebrity chef demonstrations
Craft beer, wine and cocktail tasting seminars
Food and beverage pairings
Hands-on cooking workshops
Specialty dining experiences
Disney typically offers free events throughout the festival that include kids cooking demos, scavenger hunts and dance parties with Disney characters.
The Eat to the Beat concert series features live bands playing pop, country, R&B and music from past decades.
Disney has not yet announced the kiosk menus, celebrity chefs or live bands for the 2019 food and wine festival.
Epcot International Festival of the Holidays
The Epcot International Festival of the Holidays takes place in late fall and early winter. While Disney has yet to announce dates for the 2019 event, last year's festival ran from mid-November through the end of December.
"Festival of the Holidays is all about families, storytelling and holiday traditions," says Kesting.
The winter festival added food to the lineup for first time three years ago, boosting the popularity of the event.
The festival celebrates winter holiday traditions from cultures around the world. The World Showcase pavilions around the lagoon host live music, seasonal storytelling and holiday foods from the countries and regions they represent. Holiday decorations and lights fill the park.
Holiday foods and performances
A dozen Holiday Kitchen food kiosks offer seasonal recipes and treats from around the globe. The menu lineup always includes plenty of cookies, eggnog, gingerbread treats and hot cocoa. Last year the festival added the L'Chaim Holiday Kitchen kiosk with a pastrami on rye sandwich and matzo ball soup.
The Holiday Cookie Stroll lets visitors snack on a half dozen cookies of their choice from throughout the festival. In addition, the Chip & Dale Christmas tree scavenger hunt sends kids scurrying around the park in search of ornaments.
Throughout the festival, the Joyful vocal ensemble sings gospel, R&B and holiday songs during daily performances at the Future World Fountain Stage.
On select nights, the long-running Candlelight Processional is performed in the America Gardens Theatre with a choir, orchestra and celebrity host narrating the story of Christmas. Last year's narrators included Helen Hunt, Neil Patrick Harris, Blair Underwood, Pat Sajak and Cal Ripken Jr.
Disney has not yet announced the kiosk menus or Candlelight narrators for the 2019 winter holiday festival.
What's next for the Epcot World showcase?
With 246 days of festivals annually, June, July and early August remain the only time of year without a festival at Epcot.
However, summer festival remains a possibility, says Kesting, provided Epcot can find enough indoor and covered spaces to give visitors a respite from the heat, humidity and rain.
"It's not a lack of desire," says Kesting. "It's just that we have to make sure we do it right."
All images © Disney & Epcot World Showcase.