Ballast VR, a pioneer in aquatic virtual reality experiences for waterparks, has partnered with Kalahari Resort to bring its innovative VR water slide to a popular indoor water park in the Pocono Mountains, Pennslyvania.
The company's VRSlide system has been used to enhance an existing ride at the water park, the Anaconda. Now, guests can don a virtual reality headset to enjoy one of three exciting experiences, from a trip to space to a close encounter with a dragon.
A fully immersive experience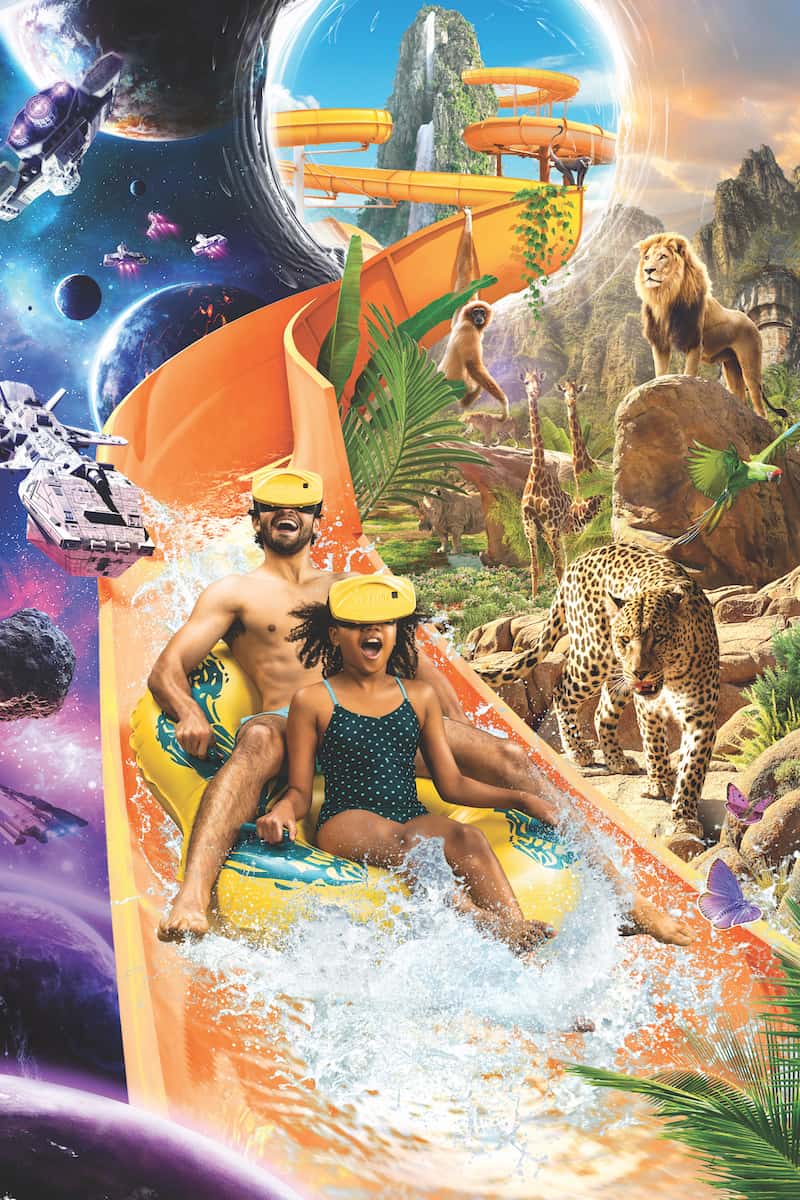 The VRSlide uses sensors and advanced software to synchronise a real-life waterslide experience with VR visuals. Guests can opt to ride with or without the VR element. Most parks charge around $2.50 – $3.00 for the VR experience and since 2018, VRSlides have generated more than $1.3 million in park revenues.
"VRSlide technology enables riders to experience virtual reality worlds while riding down our thrilling Anaconda waterslide," says a statement from Ballast VR.
"As they race through Anaconda's unique drops and twisting curves wearing a VR headset, the sensation fully immerses riders in one of three experiences: adventuring on an action-packed African safari, chasing aliens through outer space, or flying through castles surrounded by fire-breathing dragons.
"VRSlide is a system that safely allows riders to be immersed in VR worlds while riding down real waterslides. With multiple content experiences that are tailored to each unique waterslide path, guests love the ability to re-ride the same slide and have a new adventure with each different VR experience."
Another popular product from Ballast is DIVR, which allows visitors to virtually explore underwater scenes alongside stunning sea life, from the comfort and safety of a resort pool, just by donning a headset. Earlier this year, the company announced that it has expanded its partnership with Welk Resorts, in order to offer the DIVR underwater virtual reality experience at Welk's Breckenridge vacation resort.