Founded in 1989, OpenAire has created almost 1,000 customized retractable roofs and enclosures.  Recent awards for their clients' facilities include bespoke designs for waterparks, restaurants and cruise liners.
3 of the top 8 waterparks in the US feature OpenAire retractable enclosures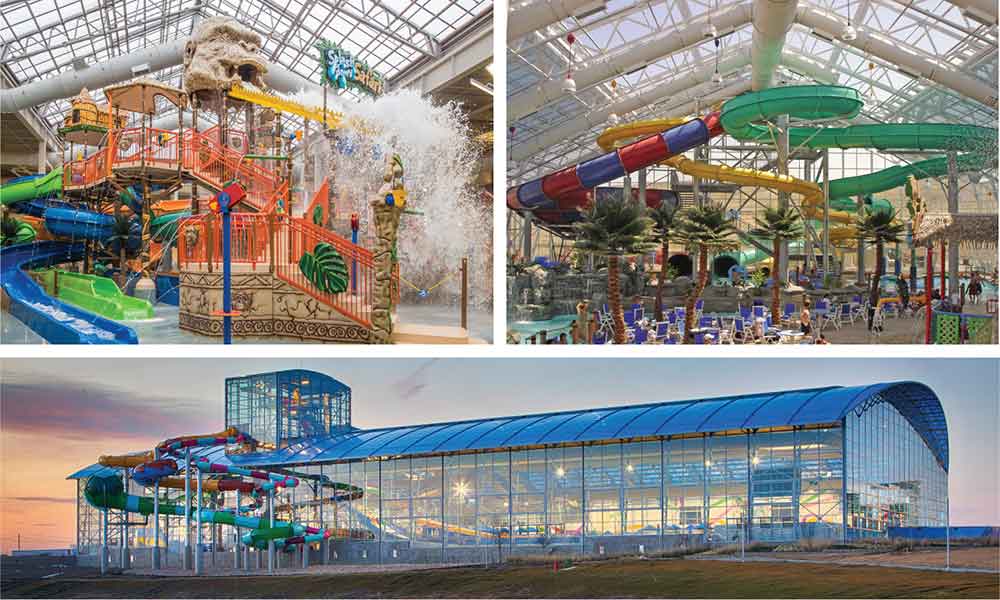 Three US waterparks featuring custom OpenAire retractable enclosures have recently been included on Travel Channel's 'Most Incredible Indoor Water Parks' list.
Kalahari Resorts and Conventions Pocono Mountains in Pocono Mountains, Pennsylvania, was second; Epic Waters 80,000 sq ft indoor waterpark in Grand Prairie, Texas, was fifth; and WaTiki Indoor Waterpark Resort in Rapid City, South Dakota, was seventh.
The City of Grand Prairie, TX was also awarded the National Recreation and Parks Association's (NRPA) prestigious 2017 Gold Medal Award. The NRPA Gold Medal Award recognizes communities across the United States that have demonstrated "excellence in long-range planning, resource management and innovative approaches to delivering superb park and recreation services."
OpenAire's work on Epic Waters Indoor Waterpark helped Grand Prairie secure the Gold Medal, with a sustainable, energy efficient and community-oriented design. The structure lets in sunshine and fresh air year-round and reducing energy costs by up to 27 per cent annum.
Royal Caribbean cruise ships include retractable roof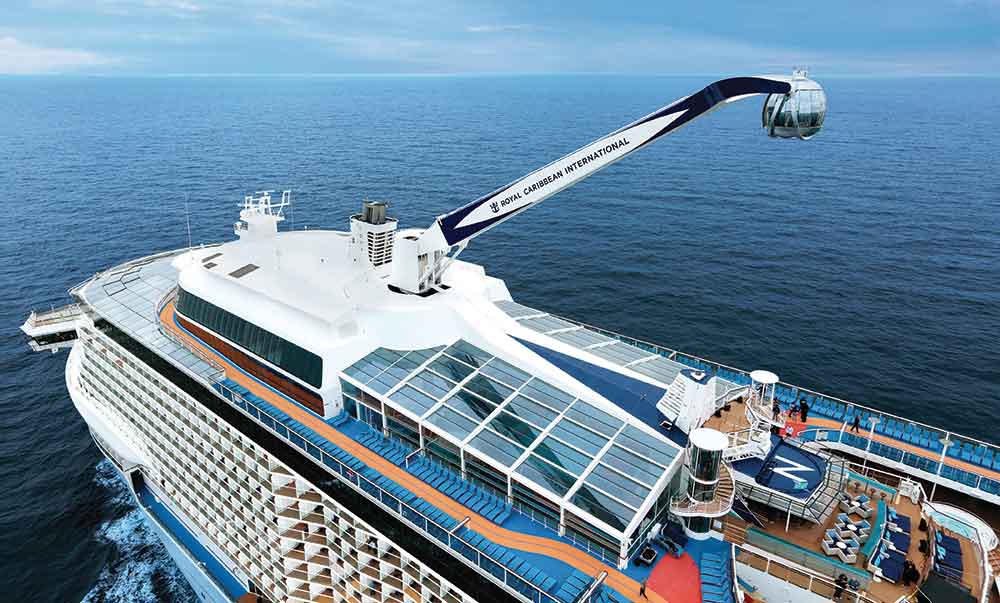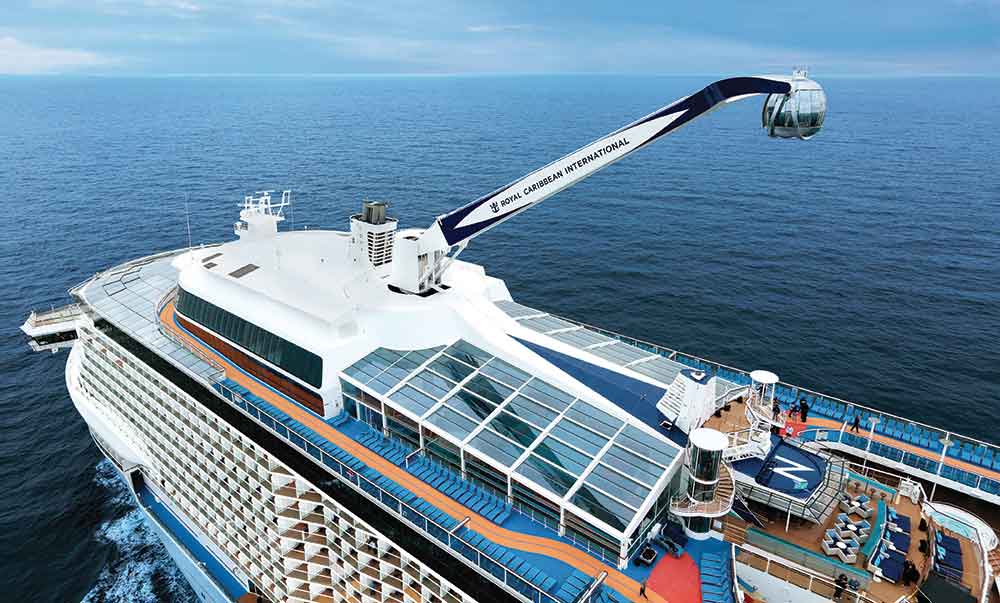 Royal Caribbean chose OpenAire to provide unique retractable roof and wall/window installations around the upper-deck pool and bar on their Quantum-series cruise ships.  In a poll of readers, Anthem of the Seas, the second liner to feature an OpenAire enclosure, was voted Cruise Hive magazine's Best New Cruise Ship of 2015.  OpenAire has since completed an enclosure for Ovation of the Seas and is currently working on the fourth ship, Spectrum of the Seas.
Rooftop bars and restaurant skylights
The Refinery Rooftop, which features an OpenAire retractable roof, was voted #1 Hotel Rooftop Bar in USA Today's 10 Best Reader's Choice.  This is the second time that the New York hotel as won the award.  Other awards include a Restaurant & Bar Design Award in 2014, the SBID International Design Award for Hotel Design in 2015, and a place in The Telegraph's Top 10 Best Hotels in Manhattan in 2016.
For Toronto's stylish Gusto 101 retro diner OpenAire designed a telescoping all-glass retractable skylight and enclosure for the restaurant's rooftop patio. Hospitality Design (HD) Magazine's panel of industry experts chose Gusto 101 as the 2013 winner for Best Restaurant Design (Casual/Quick Service).
OpenAire created a double-sloped, 20 ft x 48 ft skylight, for Etobicoke, Ontario's landmark pool hall and restaurant The Crooked Cue.  The skylight retracts completely creating an outdoor patio.  Two major Canadian TV networks, TSN and the CBC, each awarded The Crooked Cue a place on their lists of "Canada's Top Pool Halls".  The venue installed another, identical skylight over the other half of its upper floor in 2016.
DEAL 2018
Meet OpenAire at the DEAL Expo Dubai, booth Z2-122 to find out more.