Cartoon Network Amazone has become the world's first smartphone enabled cashless waterpark, through a partnership with Rabbit LINE Pay.
Visitors can now use Rabbit LINE Pay's 'tap and go' mobile payment method at all cashier counters throughout the park.  In addition, the mobile payment platform also enables advance online purchase of tickets, food and merchandise.  Customers will access fast pass tickets using e-coupons to check in at the turnstile, as well as receiving special discounts and managing spending.
Commenting on the announcement, Liakat Dhanji, CEO, Cartoon Network Amazone Waterpark, said: "We are thrilled to be pioneering the world's first collaboration between Turner's Cartoon Network and Rabbit LINE Pay to provide a fast, seamless mobile payment experience. From purchasing tickets to shopping at our retail store, our guests will be able to enjoy an entire day at the waterpark totally cashless. We are excited to set a new benchmark in the industry as the first waterpark in the world to offer such convenience to its guests."
"Rabbit LINE Pay is the first mobile payment platform providing the total cashless experience to customers starting from the entrance to various store fronts within the water themed park. Not only would we expand customer base to family generation but also leverage digital payment experience for customers. We are committed to develop seamless and better service to serve all customers' daily lifestyle," said Suraj Pluegboonyachai, Head of Business Development for Rabbit LINE Pay.
Cartoon Network Amazone a leader in waterpark innovations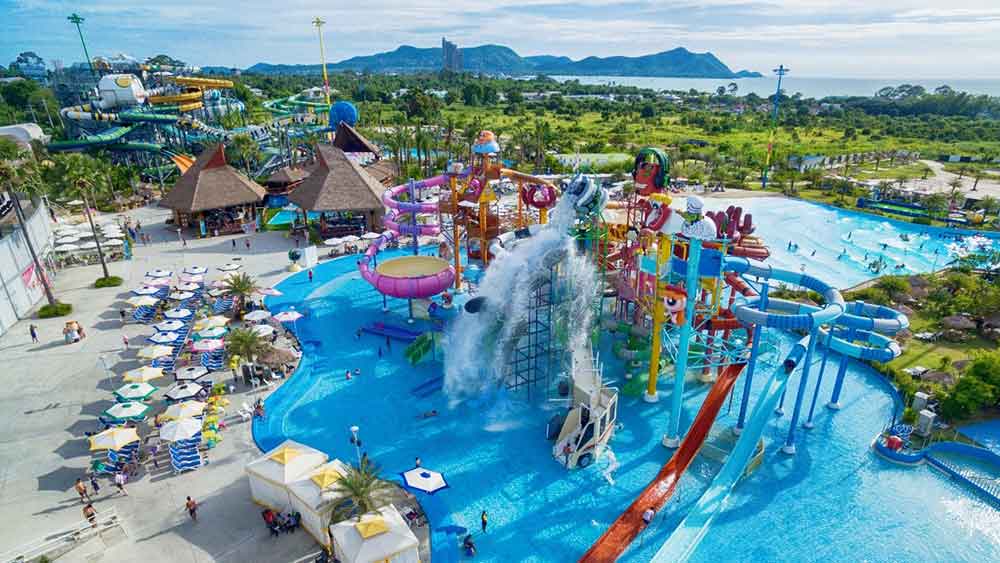 To use the cashless system, customers register their credit card or bank account with Rabbit LINE Pay.  They can then use their mobile phones to scan the QR codes around the waterpark, eliminating the need for top ups and minimising fraud.
Clement Schwebig, CFO and SVP of Licensing at Turner Asia Pacific, said, "Since the very beginning, Cartoon Network Amazone has always been a leader in waterpark innovations. Turner is all about fan-centric experiences and this a great example of putting our customers first."
The innovation is supported by Thailand's Tourism Authority.  Suladda Sarutilavan, Director of Tourism Authority of Thailand, Pattaya Office: "By creating this innovative smartphone enabled cashless payment platform, it sets a new standard for consumer convenience and the attractions industry. As more foreign and local visitors travel to the Eastern Seaboard Zone, this collaboration fits in with the mandate of the EEC to promote Thailand as a high technology hub for all travelers."
Cartoon Network Amazone is one of the top waterparks in Asia and was awarded the TripAdvisor Travelers' Choice Award 2017.
The waterpark which opened in Pattaya in 2014, is the first waterpark of its kind anywhere in the world to feature the iconic characters from Turner's Cartoon Network, with themed waterslides provided by Polin Waterparks.
Photo: Cartoon Network.  (Left to right: Piyawat Pleambier – Representative from Pattaya City; Watcharapol Sarson – Deputy Director Tourism Authority of Thailand (TAT), Pattaya Office; Suraj Pluegboonyachai, Head of Business Development, Rabbit LINE Pay; Liakat Dhanji, CEO, Cartoon Network Amazone Waterpark; Rattanachai Sutthidechanai – Vice President of Pattaya Business and Tourism Association and former President of Pattaya Tourism as well as Cartoon Network's We Bare Bears: Ice Bear, Grizzly and Panda)