Leading designer and manufacturer of waterslides and attractions, Polin Waterparks, scooped four Brass Ring Awards at this year's IAAPA Attractions Expo in Orlando.
The coveted honours were bestowed in four separate categories recognising innovative products, exceptional booth design, image and branding.
The Turkish company achieved 1st Place in the 'Technology Applied to Amusements' category for its game-changing Splash VR. The technology applies a virtual reality experience to an existing waterslide without the need for any retrofitting. Guests simply don the wireless, waterproof VR headsets to experience the ride in a totally new way such as exploring the Lost City of Atlantis.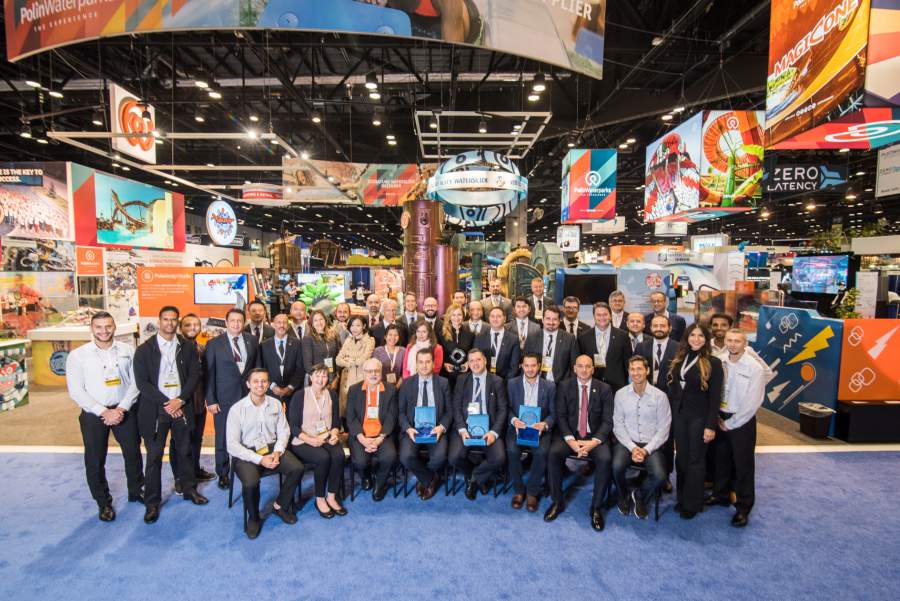 Brass Ring for game-changing Splash Cabin
A second Brass Ring was awarded in the 'Water Park Ride/Attraction' category where Polin achieved 2nd Place for its industry-first interactive, water-powered game, Splash Cabin. Created in partnership with Lagotronics Projects, Splash Cabin pits two players against one another for a 3D water-fuelled battle. Housed in a beach-style cabin, players earn points by hitting moving targets.
Polin's expo booth also caught the eye of the judges who awarded it 1st Place. The company met a long list of stringent criteria to achieve the top spot including design, originality and exceptional staff.
"We didn't rely simply on posters, models or videos," comments Sohret Pakis, Director of Marketing and Communications for Polin Waterparks. "We did have those elements, but we focused on giving an experience to guests who entered our booth. We wanted it to become a miniature amusement park on the IAAPA show floor."
The booth also included a number of simulators allowing guests to try four of Polin's most popular rides.
"We also offered the first hologram model ever used at IAAPA to showcase our new Mantis attraction."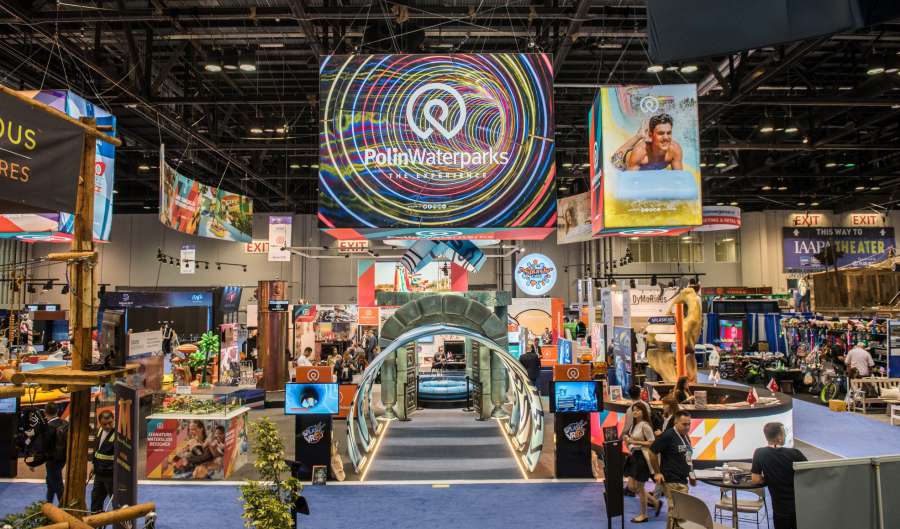 The icing on the cake was the Image award for the most outstanding exhibit on the entire show floor. This award is not part of the nomination process and is bestowed at the discretion of the judges.
"I think one aspect of our booth that set us apart and helped the judges choose us was the emphasis we put on our R&D centre," observes Pakis. "We truly are working hard to elevate our industry's efforts in this regard, so put a great deal of care into emphasising this aspect of our business and illustrating our strategic plan.
"It's an honour to be recognised for our efforts by the number 1 organisation in our industry."