ProSlide Technology, a global leader in water ride manufacturing and design, has announced the promotion of Nik Paas to the position of Regional Vice President of Sales for the Asia Pacific region.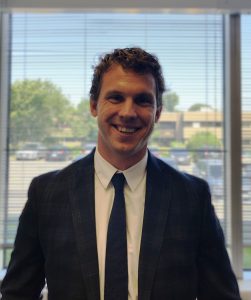 ProSlide Technology is pleased to welcome Nik Paas to his new role, as he transitions from Vice President of Business Development. He served in this previous position since 2010, where he also had a dedicated focus on Southeast Asia from 2012 onwards. As Vice President of Sales for the region, he will strengthen the company's support and services in the Asia Pacific area.
"Nik will play an elevated role in growing the ProSlide brand in Asia, collaborating with our offices in Shanghai and Seoul to connect regional partners with innovative products and services that are specifically tailored to their water park," says Rick Hunter, Chairman and CEO of ProSlide.
An area of rapid growth
The Asia Pacific region is seeing rapid growth, particularly in Southeast Asia. Attendance figures for the leading entertainment parks in the Asia Pacific region increased by 5.5%, according to the latest report by the Themed Entertainment Association (TEA).
The Chinese amusement park industry is estimated to be the world's largest by 2020. This is fueled in part by a growing middle-class population, which is eager for new attractions. "China is driven by its passion for excellence and desire for innovation. It's an incredibly important market and one that we're extremely proud to be a part of," says Hunter.
Water parks in Korea, Japan and Vietnam are also developing quickly. There is widespread interest in innovative new water rides and attractions in this region. Operators are looking for attractions that can compete in the global market.
"With the high standards for excellence we're seeing across the board in Asia, we anticipate continued demand for ProSlide rides," says Paas. "We look forward to future success for all of our new and existing clients in the region.
ProSlide also recently announced an update to its executive team, including the appointment of Dave Rozon to the role of President, in addition to his current role as Chief Operating Officer, and the appointment of Ray Smegal as Chief Commercial Officer. Smegal previously served as the company's Vice President of Product Development and Design.