ProSlide Technology Inc. is proud to be part of blooloop V-Expo 2020, a unique virtual event featuring experts from across the attractions industry. The company will be hosting two panels during the event, for which it is also a sponsor.
These panels will bring together industry leaders for insightful discussions, as well as highlighting ProSlide's 30+ years of innovation.
"Even though in-person tradeshows around the world have been cancelled, we're still able to rely on great partners like blooloop to help us all remain connected with our trusted client-partners in the global water park industry", says ProSlide Chief Commercial Officer Ray Smegal. "We look forward to hosting these incredible ProSlide panel sessions in our V-Expo booth to share the most relevant, global water park and water ride industry news."
Iconic water parks
In the first of two panels, entitled Iconic Water Parks Transforming the Industry, ProSlide will explore some of the most notable water park innovations of recent years, such as American Dream's DreamWorks Water Park, Europa-Park's Rulantica and the upcoming Atlantis the Palm Aquaventure. Attractions like these are raising the bar with immersive theming, use of IP, strategic planning and innovative rides.
This panel hosted by ProSlide's Jeff Janovich, Senior Vice-President of Strategic Accounts, Aaron Wilson, Vice-President of Business Development – Europe and Mitch Petty, Director of Master Planning. They will be joined by a special guest, Nick Neuman, CEO, Water Technology Inc.
Together, the panel will look at what makes these iconic parks so unique and why they are leading the industry into a new generation of water parks. This takes place on Wednesday 14 October at 2 pm BST (9 am EST/9 pm CST)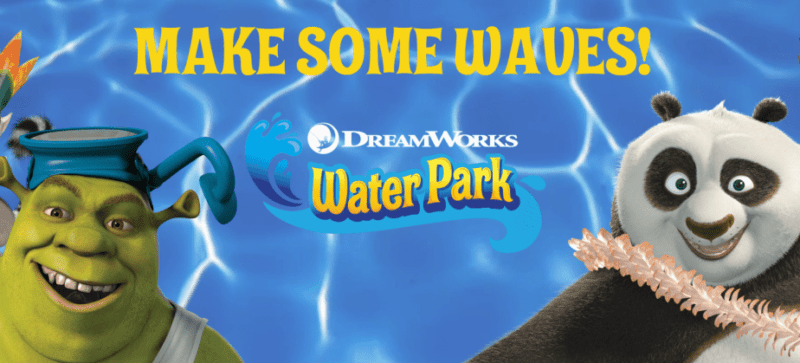 Inside the American Dream
The second panel is called Unveiling American Dream and will look at the groundbreaking DreamWorks Water Park at New Jersey's American Dream retailtainment destination. With 40 water slides and 15 attractions under one roof, DreamWorks Water Park is changing the landscape of indoor water parks.
This session is hosted by ProSlide's Chairman & CEO, Rick Hunter with Gary Hanson, VP Development, Attractions at American Dream. It will take a closer look at the water park and how it is performing on the global stage.
The panel takes place on Thursday 15 October at 2 pm BST (9 am EST/9 pm EST). Both can be found on ProSlide's v-expo booth.
Earlier this year, ProSlide announced that it has been granted several patents for its award-winning FlyingSAUCER water ride.
To enjoy three days of expert keynote sessions, panel discussions, live Q&As, networking opportunities and more, register for blooloop V-Expo here. The event takes place from 13 – 15 October and is free to attend. Download the full agenda here.