Back in 1984, Miguel Quintana Pali purchased 12 acres in the Riviera Maya, Quintana Roo, Mexico and transformed the space into Xcaret. Now the most famous attraction in Mexico, guests can experience the culture of the county with its natural beauty.

Grupo Xcaret grew to be the leader in the region, now with a vast portfolio of parks covering all types of attractions, including the Xel-Há waterpark. Between them, they cater for 6 million tourists that visit every year. Pali is also a deserving entry on Blooloop's Theme Park Influencer List 2019.
The parks include:
Xcaret the original park, is known for its shows where it re-tells colourful traditions and history.

Xplor is an underground exploration including grottoes and Stalactite rivers

Xenotes is a day trip exploring cenotes, there are 8,000 of these rain-water filled sinkholes in the Mayan jungle.

Xoximilco is a floating Mexican fiesta along Cancun's canals

Xenses is a park playing on challenging perception and senses

Xavage is an adrenaline-fulled activity park.
In addition to the parks, the group also has tours and activities to visit the ancient ruins of Chichén Itzá, Tulum and Cobá.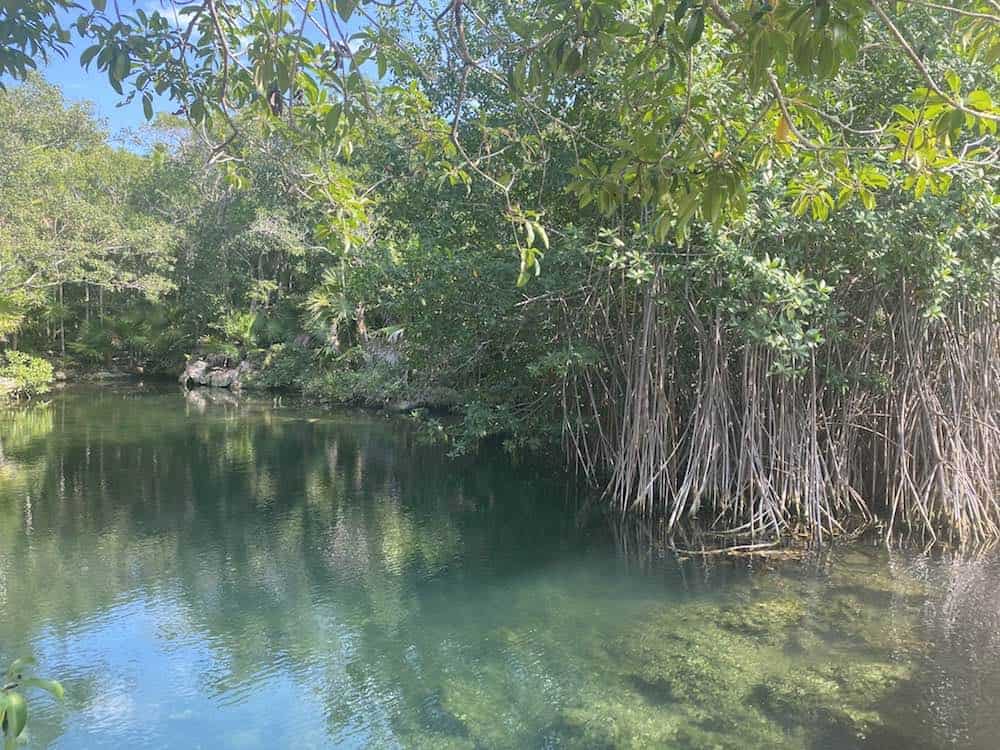 The
Xel-Há experience
Whilst on a recent trip to Tulum, Mexico, I got the chance to experience Xel-Há, the "Natural Wonder of Mexico", the group's waterpark. The park takes its name from the ancient Mayan site Xelha, some of which lies on the park's grounds.
Xel-Há is centred around a large lagoon, an inlet straight from the Caribbean Sea. This filled with hundreds of fish. Wildlife is also all around the park, with macaws flying overhead and iguanas walking across the paths at ground level.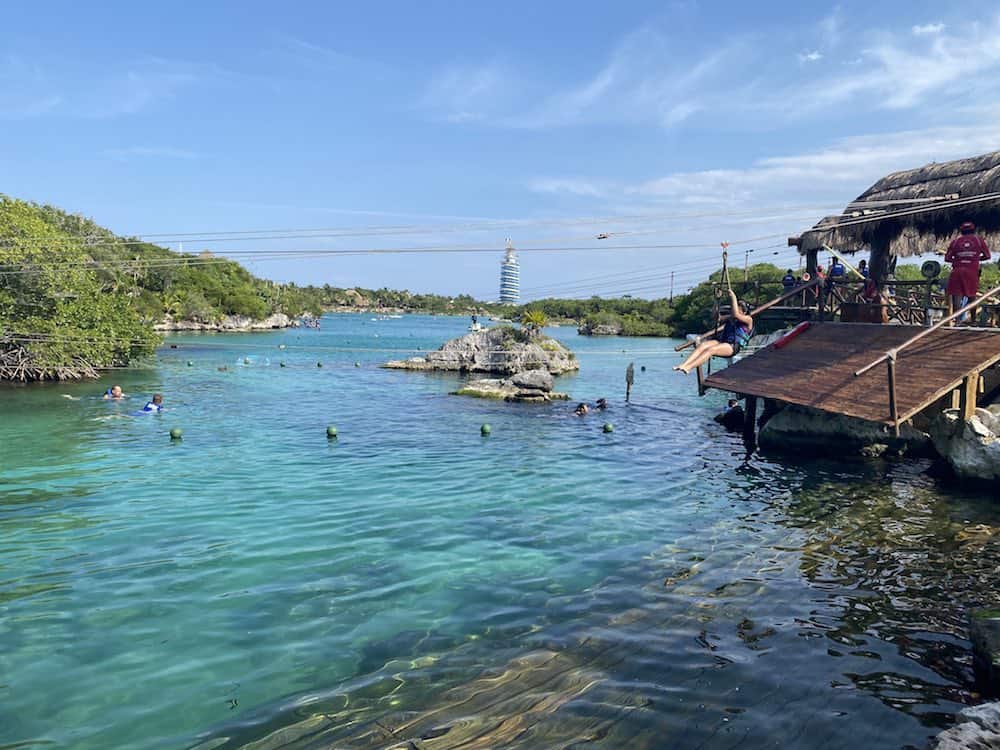 Natural attractions
This park by Xcaret has cenotes for swimming in with zip lines into the water, ropes courses and a lazy river through a mangrove forest. There is also a tree-top walkway and more. Xel-Há has the type of theming other waterparks dream about (and pay a considerable amount of money creating). Yet in the Yucatan Peninsula, all the theming is real and alive.
The only man-made attraction is a towering waterslide themed like a lighthouse. This rises above the park with a fantastic view out to the Caribbean Sea as well as across the Mayan Jungle.
The day rate includes all food and drink (including Margaritas), with a variety of restaurants such as a Mexican regional buffet and a western fast food buffet too. You can also upgrade for higher tier experiences like a dolphin encounter and an underwater SeaTrek.
A peaceful experience thanks to Xcaret
Whilst we were in the offseason, the park was very peaceful. There were no queues for any attractions or restaurants. It felt like I was exploring the park without an agenda. Finding new inlets to snorkel in or places to feed the fish. It was one of the best park experiences I've ever had.
Group Xcaret properties have focused on sustainability and responsible tourism throughout their attractions. Xcaret, Xplor and Xel-Há all have an EarthCheck Gold Certification. This is due to their sustainability programmes, local products and training on environmental care and preservation.
Xel-Há also has a thriving plant nursery. It retains 75% of its habitat through the Rescue, Reproduction and Reforestation of Native Plants Programme. Xcaret Group has planted more than 400,000 plants over the last 18 months. This is nearly half the plants in public areas in Cancun and the Riveria Maya.
It was announced recently Grupo Xcaret plans to invest $400 million in five hotels and two new theme parks, He'Elel Riveria Maya a sports eco-park and Suut Há water park.
Two of the hotels, Hotel Xcaret Arte and La Casa de la Playa (the Beach House) will be all-inclusive. This means guests will be able to visit all of Xcaret's tours and parks as an extension of their hotel stay. Within eight years the company will have 5,400 rooms and a total of 8 parks.