This month ProSlide debuted a state-of-the-art, customized RideHOUSE at the brand new Kalahari Round Rock in Round Rock, Texas.
by the ProSlide team, part of a 6-part series on WaterKINGDOM.
The complete, all-in-one, waterplay entertainment centre was an immediate success when it was first installed at Kalahari Poconos in 2016. It is now entertaining guests and driving revenue at the Pennsylvania resort.
When it came time to plan their new Round Rock resort – an astounding 223,000 ft2 – the company knew only ProSlide could deliver the same results. But Kalahari isn't the only company that identified how RideHOUSE can transform their guest experience. Other prestigious parks have also installed world-class RideHOUSE attractions. For instance, DreamWorks Water Park at American Dream, Siam Park City, Universal's Volcano Bay, Great Wolf Lodge, and Atlantis Aquaventure Sanya.
They trust ProSlide RideHOUSE to provide their younger guests and families with a dedicated area. One that offers entertainment, discovery, play and memorable experiences all wrapped up together. ProSlide has already established a pedigree of phenomenal RideHOUSES with marquee clients. Now, the company is poised to completely transform the aquatic play market inside and out!
Indoor leaders embrace RideHOUSE
ProSlide's RideHOUSE is the focal point of the WaterKINGDOM's portfolio showcase in the new, Kalahari Round Rock. Anchored right in the centre of the park, RideHOUSE commands all the attention. And it's no wonder. RideHOUSES are visually stunning attractions which also have a strong emphasis on theming, discovery, and engagement.
Every aspect is designed by ProSlide's in-house team of world-class ride visionaries and theming experts.
"From the main structure to the suite of over 20 interactives we offer, RideHOUSE is designed to entertain every guest in the park and captivate their imagination at every turn, particularly the youngest guests", says ProSlide's Director, Product Line Management and R&D Greg White.
"The design, the engineering choices, they're all derived with the goal of keeping kids exploring, discovering, interacting, and stimulated."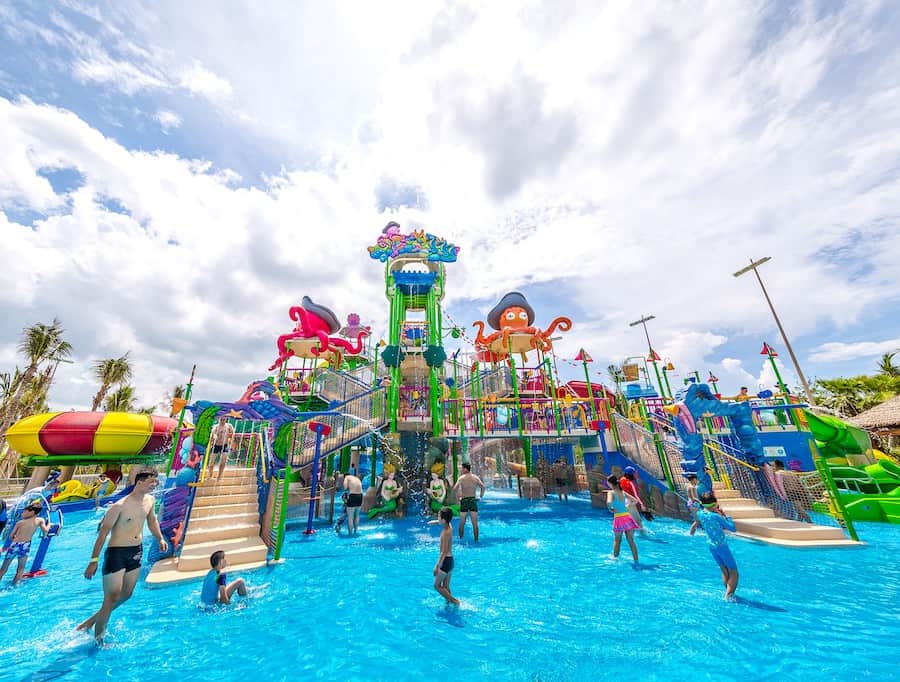 Round Rock's RideHOUSE contains an astounding 111 interactive features and toys. This is in addition to 10 slides like the KIDZ TWISTER, MiniRIVER, and ProRACER. This plentiful collection ensures guests can enjoy hours of play and discover new ways of interacting.
The theming on display with Round Rock's RideHOUSE also complements the theming at all Kalahari resorts. This evokes authentic African imagery and landscapes. With a massive gorilla head atop the structure, skirts adorned with monkey faces, trees, and a top-to-bottom African jungle motif, the RideHOUSE fits right in with the rest of Kalahari Round Rock.
RideHOUSE at Soaky Mountain Waterpark
However, Kalahari Resorts & Conventions aren't the only indoor water park company that has embraced ProSlide's RideHOUSE.
This past summer, Wilderness Resorts and Waterparks installed a cutting-edge RideHOUSE at their brand new Soaky Mountain Waterpark, and American Dream also did the same with an intricately themed RideHOUSE at their DreamWorks Water Park.
Great Wolf Resorts have also installed RideHOUSES as the anchor attraction at their Great Wolf Lodge Manteca and Great Wolf Lodge Southern California locations. Manteca's custom RideHOUSE fits their exact footprint, making it a one-of-a-kind design.
"Their RideHOUSE is designed to act as a figurative and literal bridge to the rest of the water park", says WaterKINGDOM Product Line Manager Kiel Graham. "There's a 25' suspension bridge that spans the lazy river. We've positioned it 21' above the ground for a great view of the entire water park. There's also slides that start on the RideHOUSE and transfer riders back into the main pool. This creates a holistic feeling within the park that's quite unique."
Safety from concept to execution
The design of ProSlide's RideHOUSE is strategic from the outset. Numerous safety and accessibility considerations are part of the design of every RideHOUSE structure. ProSlide has incorporated standards from the American Disability Act, American Society for Testing Materials, and the International Building Code. This ensures that their attractions exceed international safety standards.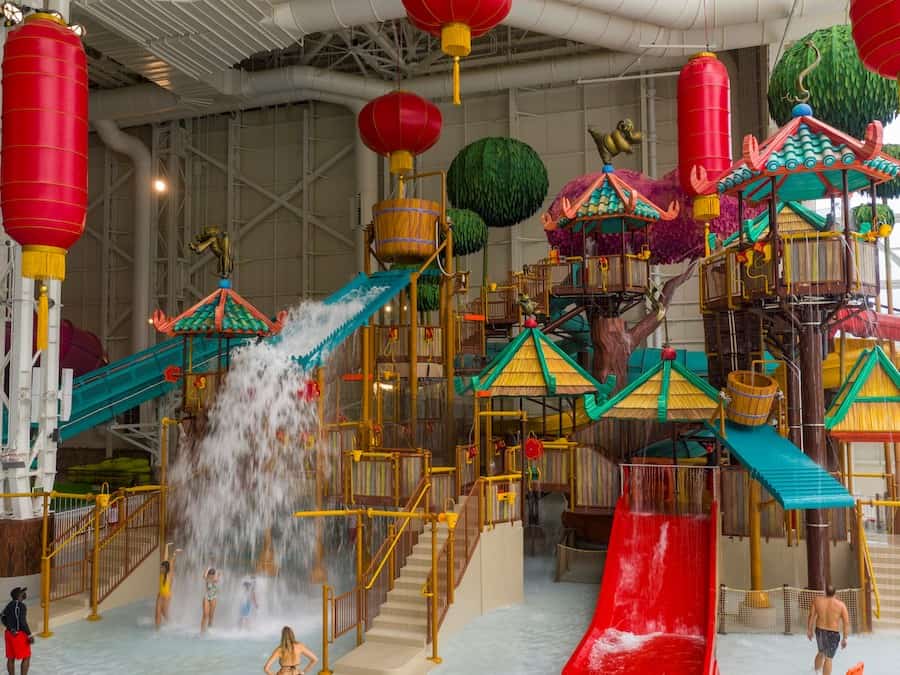 Graham states "We want parents to know that while their kids are having the time of their life, they are doing so in a safe and secure environment.  Design choices like continuous handrails and the industry's largest decks, as well as non-slip surfaces are paramount with every RideHOUSE to create a safe, worry-free attraction for kids and parents."
Transforming aquatic play
Great Wolf Resorts and Kalahari Resorts & Conventions are just two in a long line of transformative RideHOUSE installations debuting in 2020.
With almost 20 more installations also to come in the next two years, the flagship WaterKINGDOM sports the most significant investment and technological advancement in children's water rides and aquatic play structures.  It is forever changing the landscape of aquatic play.
Tomorrow's blog will discuss how RideHOUSE can be themed for storytelling, with a case study from new DreamWorks Water Park at American Dream.