Georgia Aquarium's $100 million shark exhibit has hit a major construction milestone, with the new attraction on track to open in fall 2020.
According to Atlanta Business Chronicle, vertical construction of the shark exhibit has finished, with framework complete on the four-storey structure.
The PGAV-designed Georgia Aquarium expansion broke ground in September 2018.
General contractor Brasfield & Gorrie and City of Atlanta officials celebrated the completion of the exhibit, located at Georgia Aquarium's front entrance on Baker Street.
Vertical construction of shark exhibit complete
The one-million-square-foot exhibit, part of Expansion 2020, will house tiger sharks, hammerheads, sand tigers, sandbars and silvertips.
The saltwater gallery will boast floor-to-ceiling acrylic windows, and various animal interactions are in the works for the new exhibit.
Last year, Joseph Handy, President & COO of Georgia Aquarium, said: "We have always done things big, and 12 years after our opening we are still holding true to that.
"This new expansion will spotlight an all-new gallery with awe-inspiring species of sharks. We can safely say, Georgia, you're going to need a bigger aquarium!"
Tiger sharks, hammerheads, sand tigers will feature
As part of the shark exhibit, the upgraded aquarium will feature seven galleries showcasing various aquatic mammals.
There will also be a new entrance and exit, as well as office and shopping spaces, and a loading deck.
Brasfield & Gorrie is collaborating with PGAV Destinations on the project. The expansion is scheduled to complete in fall 2020.
"Sharks are one of the most misunderstood species in the ocean," John Kasman, Vice President at PGAV Destinations, previously said.
Upgraded Georgia Aquarium will boast seven galleries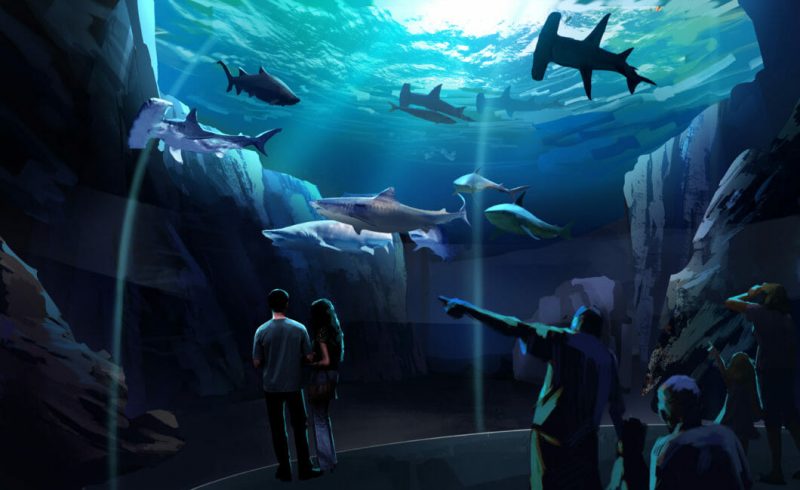 "The goal of the new shark habitat is to provide a fresh perspective on the vital role sharks play in our oceans' health, and educate guests about the significant threats these animals face from overfishing and habitat loss."
Georgia Aquarium's last major expansion was SunTrust Pier 225, a $40 million California sea lion exhibit. It opened in 2016 alongside a new dolphin presentation and renovated 4D theatre.
Images: Georgia Aquarium