The Bradenton-based South Florida Museum is looking forward to 2018 as it focuses on both expansion and new education programmes.
The multimillion dollar first phase of the museum's expansion could begin next month according to Brynne Anne Besio, CEO of South Florida Museum.  More expansion plans will follow, she tells the Bradenton Herald, after the city deeded land to the museum, allowing the museum's new non-profit to seek federal tax dollars.
"The expansion plan is rolling right along," says Besio. "We are focusing on the north end for the new Mosaic Backyard Universe, which is an indoor and outdoor learning exhibition. This phase will include two new classrooms, a gathering hall with two more pop-up classrooms, renovating two classrooms and more outdoor space."
Alongside expansion, education is the second key focus.  According to Jeanie Kirkpatrick, President of the board of directors in the same interview, ongoing strategic planning gives priority to the museum's education plans.  Partnership with the Manatee County School District and other school districts across the state is, she says, a good support system to get back into planning with an education focus.  "It's important to have children here to see what we have to offer," she says. "We are key to their STEM (science, technology, engineering and math) programme."
The museum is also in the second year of its Voluntary Prekindergarten Education program. Its core group of visiting students tend to be third- and fourth-graders but the VPK partnership with the museum is growing.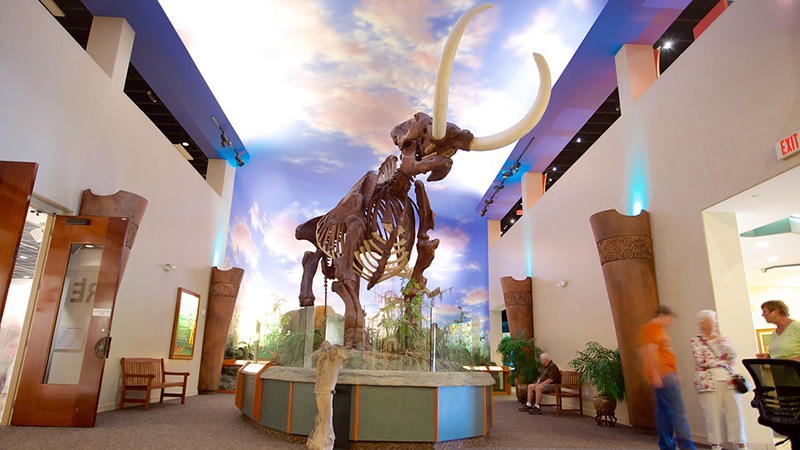 "Five years ago we didn't even know we could do it," says Brian Carter, Board Treasurer. "A non-profit is no different than a corporation when it comes to strategic planning. We, like every other business, have a goal and a plan to achieve our goals."
Back in July, the museum was rocked by the tragic death of their beloved manatee Snooty.  He had been part of the museum for nearly its entire existence.  Then Hurricane Irma hit attendance.  However Besio says that visitor figures are buoyant.  A new aquarium director will soon take up position to head the museum's manatee rehabilitation program – a fitting legacy for Snooty.
The museum's new Pathways programme is also coming close to being launched.  This has been developed in-house by Jeff Rodgers, the museum's Provost and Chief Operating Officer. It shows how every item in the museum is connected, one way or another. The user can take different pathways to gain a huge variety of unique museum experiences.
"We have a 70-year track record of being solvent and an organization that moves forward," says Besio. "Our advantage is we are a general natural museum. We change exhibits often and have our planetarium shows. When people come, they want to see something new so we are always looking ahead."
Images courtesy of the South Florida Museum.
http://www.bradenton.com/news/local/article184260608.html