Work has started on a major new attraction in St. Louis, Missouri ' the St. Louis Aquarium at Union Station. Part of the $160 million family entertainment complex at the city's National Historic Landmark train station, it is being designed by St. Louis-based architects PGAV Destinations and built by another local firm, McCarthy.
The new aquarium will be operated by The zoOceanarium Group. The firm specialises in animal care and works with leading aquariums and zoos worldwide. In the first of a series of posts charting the development of the aquarium, Peta Wittig, Executive Director at zoOceanarium reflects on last month's groundbreaking ceremony.
In April of this year, a 48 hour trip to St. Louis would turn out like none of us expected.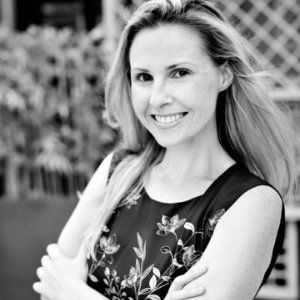 By Peta Wittig
Sitting at the table with the owners and senior team of Lodging Hospitality Management (LHM – the owner of St. Louis Union Station) was equally intimidating and exciting. We really wanted this project.
Not only was the site of the historic Union Station an amazing space with so much potential, we were also really impressed with the warm welcome we were given. A full breakfast and lunch spread, chocolates and wine in the room and an evening in one of their signature night spots overlooking the city. As Bob O'Loughlin from LHM perfectly put it in that first meeting about our companies' potential partnerships, "let's date before we get married". I could get used to this type of dating!
On the 3rd of November 2017, the St. Louis Aquarium at Union Station was officially announced in a ground breaking ceremony with the key players on the project; LHM, PGAV Destinations (PGAV), McCarthy Building Companies, Inc. (McCarthy) and zoOceanarium Group.
And so our journey begins, and you're invited to come along. Over the coming months you're going to hear from a few of us on the project about the good, the bad and hopefully the slightly amusing side of building an aquarium.
Behind the scenes at the groundbreaking
As the ground breaking day was upon us, Erin Clark our Director of Projects and I discussed a very important topic. What to wear.
With news crews and journalists invited to attend, we had two options, our normal business attire' or dig out our zoOceanarium Group gear to increase our branding potential. I wasn't entirely sure if I'd still fit in mine due to the numerous BBQ meals I'd had in the lead up. But we went for the latter: become a human billboard with the aim to get in as many background pictures as possible.
On the day Erin picked me up from the hotel it was apparent that rather than professional billboards, we looked more like promotional girls. This became even more apparent when we arrived at the ceremony. We were very much the only ones in a uniform.
With Erin and I now strategically on opposite sides of the press conference from each other, we watched our fearless leader Chris Davis, Managing Partner, get ready for the speech of a lifetime. Although he had been rehearsing for the last couple of days and knew the speech back to front, you could sense his nerves. All of the speakers were charismatic and clearly seasoned public speakers, The Major of St Louis Lyda Krewson, owner Bob O'Louglin, PGAV Chair and Principal Mike Konzen, VP of Operations for McCarthy Ryan Freemann. And then there was Chris.
The great city of San…
He set it up perfectly, letting the crowd know he was more confortable swimming with sharks than public speaking. He got a bit of a laugh. A little bit of comedy is always a solid start.
Looking at his notes he began… and then he stopped looking at his notes. Erin and I glanced at each other. He's gone for the "not read from notes' strategy. Now he knew the script, but surely for a newbie to public speaking he should be referring to his notes? This could turn out interesting. Please don't say anything wrong, this is on television Chris.
3 minutes later…..
He got through it, with only a couple of stumbles, but luckily didn't say anything he wasn't meant to. Until the end. Now, he staunchly denies it. But we are all pretty sure that at the end he says he is looking forward to building an aquarium in San Diego. Take a look at the clip above and let us know what you think" fast forward to 15.20 …. "San San D…. St Louis'.
So close Chris… so close.
Needless to say Erin and I have now recommended future speeches are read from the script, no free-styling.