It is currently selling tickets up to August 2020.
Andrew McGuinness is CEO of innovative LBE business Ellipsis Entertainment. The company produced Jeff Wayne's The War of the Worlds: The Immersive Experience which is a recipient of a TEA Thea Award for Outstanding Achievement in the category of Connected Immersion. Located on Leadenhall Street, the War of the Worlds experience launched in June 2019.
Before that, McGuinness spent two years running top UK PR agency Freuds. Of his background, he says:
"I've always worked in creative industries. Most of my career has been in advertising. I worked for some of the multinational advertising agencies and then built my own."
This became a top-five UK independent agency before he sold it. Matthew Freud, head of international PR firm Freud Communications, invested in the company.
"As part of that deal, I went over to run Freud's, the UK's biggest independent PR agency, for a couple of years. And then I went to Harvard to study."
Andrew McGuinness on the experience economy
While he was at Harvard, he considered the future:
"What was the most exciting high growth sector that I could start to think about for the future? The experience economy seemed to present such a lot of opportunity."
"People wanted new and different experiences, and there weren't many of those out there. It was one of those markets that seemed to be in this wonderful position, where demand was outstripping supply."
The first immersive experience produced by McGuinness's company was the critically acclaimed SOMNAI.
"It was a large-scale proof of concept with our own IP," he says. "And The War of the Worlds team came to SOMNAI, loved it, and that's where the discussions began."
The War of the Worlds IP
"The War of the Worlds attracted us as an IP because it had survived as a popular story for 120 years or so," says McGuinness. "It obviously had an enduring appeal. The Jeff Wayne version re-expressed that story. It has turned from an album to an audible creation and then to a very successful live show. It seemed to have legs in terms of breadth of audience."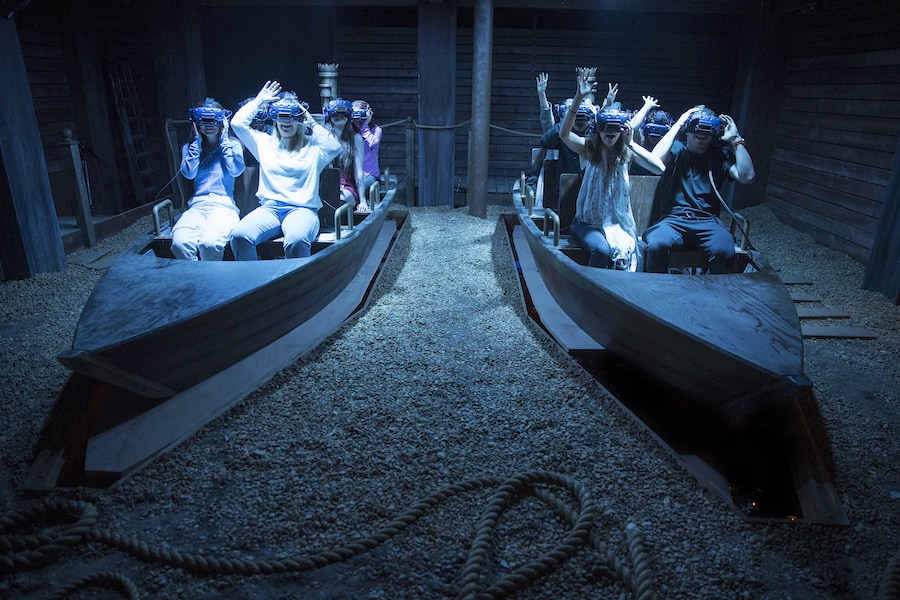 "As a story, it's fantastic. It's fundamentally about the vulnerability of humankind. So has never really been more relevant. First and foremost, we entertain people and give them a fantastic night out. But we also leave them with something to think about. That is how to create enduring memories"
A fully-themed experience
The War of the Worlds experience is two hours long, including a break in the themed bar.
"From the moment you step in, you're in a themed bar environment," says McGuinness. "There is the restaurant, and then the experience itself."
View this post on Instagram
"While virtual reality is a very important component, it takes a relatively small amount of time. We use lots of digital tools. It's not only about VR. It's also projection mapping and binaural sound, geodesic domes and motion control systems. We use lots and lots of different tools, and we call it layered reality.
"Layered reality is the combination of digital tools, theatrical elements, large scale sets, and actors."
The War of the Worlds experience and layered reality
The War of the Worlds experience is on a huge scale. It takes place on a set of 22,000 square feet, and is very physical:
"You're climbing through windows and sliding down slides. And then, as a third element of the layered reality, it has sensory elements. For example, taste, temperature, touch, movement, smell. It's the layering of those elements on top of one another that immerses you in another world. All those combined elements tell your brain you've been transported."
EXTRA DATES ADDED DUE TO POPULAR DEMAND!!
TICKETS AVAILABLE THROUGH TO AUGUST 2020!!

Get your tickets now for 'Jeff Wayne's The War of The Worlds: The Immersive Experience' at https://t.co/YWHYixvp1I#SurviveTheWar pic.twitter.com/hJUEDur0o6

— The War of The Worlds: The Immersive Experience (@dotdotdotlondon) January 6, 2020
The appeal is wide. McGuinness says:
"As a business, now we have over 50,000 customers. Some people do find the immersive experience very intense. But, by and large, we're getting a wide breadth of people, from 12 up. We've had everything from 16th birthday parties to 70th birthday parties.
"People seem to love the fact that The War of the Worlds experience is a very different sort of storytelling. It is something that genuinely allows them to escape from the world for two hours.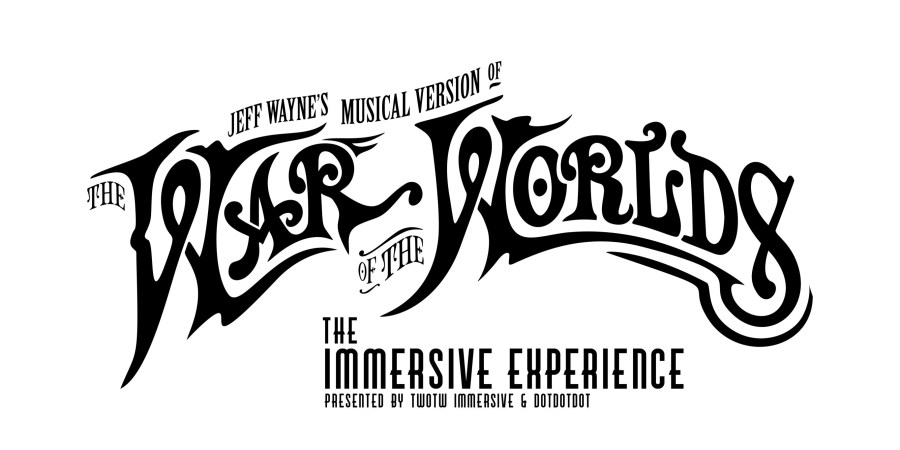 "You switch off your phone and all your daily pressures. So, you're fully immersed, with the help of the digital tools that we use in the story. It's something that's still wonderfully alluring for people. We want to be able to step away from our everyday world."
It's theatre-length; it's movie-length. It hasn't tended to work as 15-minute pop-up storyettes. To get really immersed it takes those two hours".
Disrupting the market
"We're trying to disrupt the market, to change the rules and do things differently," says McGuinness. "But we also want to learn from it. To learn what humans are like, what are we, what do we like as a species? How do we like our stories to be told? And there's quite a lot of great data on that, going back a long time."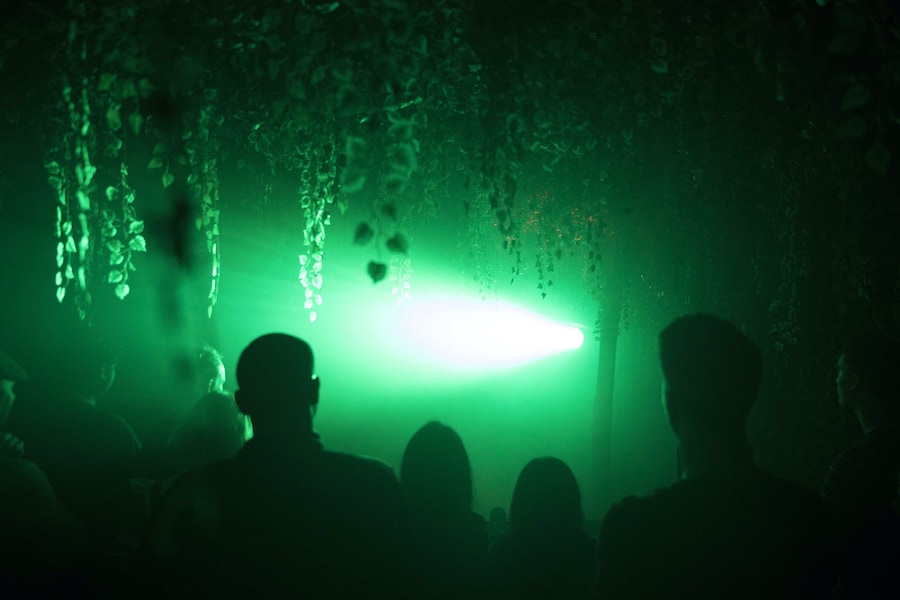 In this digital age, we can all stream limitless content to our devices. Yet, we still prefer to experience stories communally. He says:
"People go through The War of the Worlds experience in groups of 12. Sometimes we'll get groups of 12 who come; more often, they're groups of two, three, four.
"But then you'll see them chatting in the bar afterwards. People tend to want to share their survival stories. And they'll be chatting away as if they've been mates forever, yet they will only have met that night. They have shared an experience together, and it has bonded them in some way, so they feel connected.
That human connection is also very important in the way that we use the technology. It's vital that it amplifies the human connection, rather than isolating people.  That shared experience, being able to tell a tale, really glues people together."
Sharing The War of the Worlds experience
Additionally, The War of the Worlds experience varies for individuals:
"Different things happen to different people in the experience, so there are different aspects for people to share. That's a really important part of it, as is having a drink and something to eat together. We have all that offered under one roof. That's very important because, again, it's part of our social makeup."
"Most people going for a big night out want to have a couple of drinks and to get something to eat. If they can do that all within a themed environment, rather than feeling the need, in the conventional theatre model, to go to an overpriced restaurant nearby, then it can be all part of the experience."
Eating together and sharing experiences are atavistic human needs, he says:  "These are things that we forget our peril; enduring things"
The future of Ellipsis Entertainment
"We have a major new attraction opening underneath the Tower of London, later this year. We've only announced it to the trade so far. We haven't done a consumer launch, but it's going to be a very large- scale experience".
It is in a space underneath the Tower that hasn't been accessible to the general public for decades:
"It will tell the story of one of the greatest rebellion stories of all time. Certainly, the greatest British rebellion story: the Gunpowder Plot. Your task will be to try and foil the Gunpowder Plot. It's going to be fantastic. And you can just imagine that the themed bar and restaurant. I won't say too much, but it's really terrific."
Will people necessarily want to foil the Plot?
"Well. Things will happen within the experience where they will have choices. We're doing that in combination with Historic Royal Palaces [an independent charity managing some of the UK's unoccupied royal palaces]. It's an offering from within and from the Tower of London. We are creating and operating and managing it.
"Again, we will use the Layered Reality technique. The response from the trade has been phenomenal."
Scaling the experience
Speaking of the future, McGuinness says:
"Central to our plans and to our being as a business is that the use of digital tools – including but not limited to VR – allows us to expand and scale more quickly. The digital tools for the consumer give them an extraordinary experience. One that they couldn't otherwise have."
"So coming face to face with a 300-foot Martian fighting machine, from a business model point of view, allows us to expand much more rapidly.
"We are working through ambitious plans to go to several territories around the world. We've had a lot of interest from potential franchisees and partners across various continents."
International expansion
The next 12-18 months will also see international expansion for The War of the Worlds experience.
"The brilliant thing that we are seeing is that this need for new and different experiences is just as true across cities all over the world. Generally, the history of insights is that they cascade. They might start in New York, and then cascade around the world.
"This insight is partly fuelled by digital technologies. Furthermore, this need for new and different experiences is as prevalent in Shanghai and Singapore as it is in London and Liverpool. That, for a business like ours that has the capability to scale rapidly, is really exciting."
In conclusion, he says: "We are looking to find the right opportunities and partners to work with. We can see lots of green fields in front of us. It's a great space to be in right now."