The Future of Food: Epochal Banquet is a multi-sensory food experience cooked up by experience design studio Bompas & Parr in collaboration with Expo 2020 Dubai.
The two-hour culinary odyssey is inspired by space, microbiology, artificial intelligence (AI) and hyperintelligence. It will be available throughout Expo 2020, with tickets going on sale from early September.
"Each course will take guests deeper into the future through first-of-its-kind dishes, as well as immersive experiences that stir each of the senses," said Sam Bompas, director at Bompas & Parr.
The Future of Food: Epochal Banquet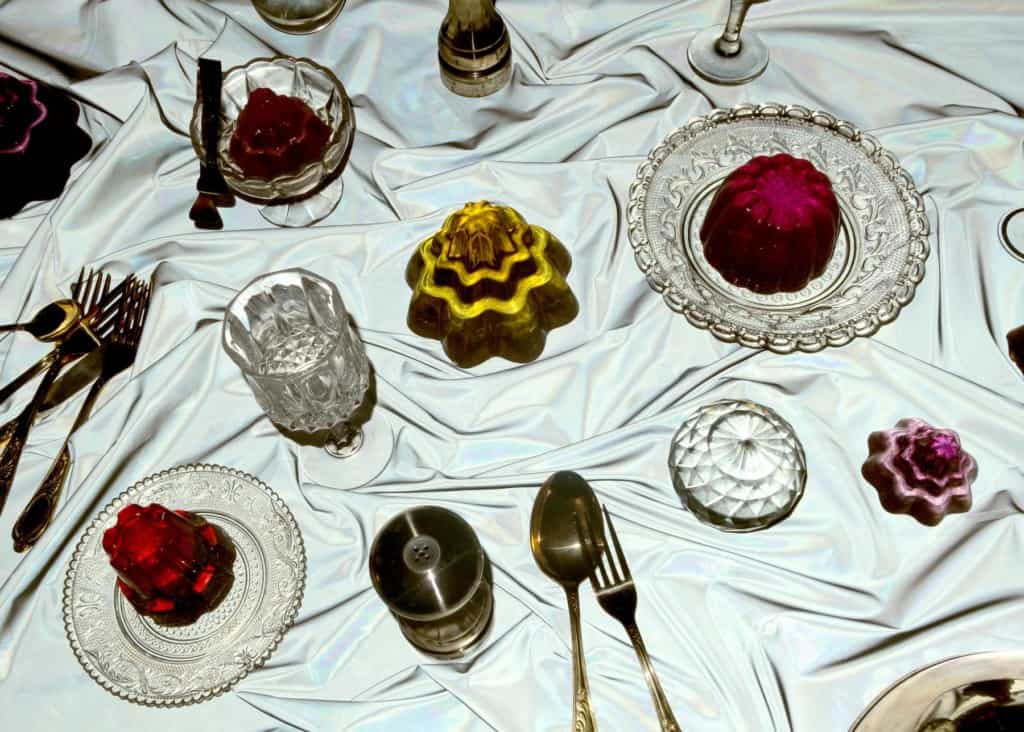 "We are thrilled to be bringing the Future of Food: Epochal Banquet to a global audience at Expo 2020 Dubai, where we hope to inspire diners to think positively about the reality of technology-infused dishes."
Epochal Banquet diners will get to taste delicacies formed using the same technique that NASA uses to collect comet dust, edible creations that glow in the dark, flavour-changing desserts, and rare ingredients.
The curated experience is inspired by Novacene: The Coming Age of Hyperintelligence, a 2019 non-fiction book by scientist and environmentalist James Lovelock.
It features a multi-course exploratory menu that investigates the future of food, including using AI to sustainably feed a growing global population and tackle food waste.
Bompas & Parr inspired by Novacene
"Our World Expo is a global experience that will offer an endless journey of discovery – including through food and beverages," said Marjan Faraidooni, chief experience officer at Expo 2020 Dubai.
Faraidooni said the experience offers a "taste of the culinary experiences of tomorrow, while also delving into pressing global challenges based around food security and how innovation and food will combine in the future".
Expo 2020 Dubai runs from October 1, 2021 to March 31, 2022. The event will feature more than 200 F&B outlets offering a world of cuisines and innovative concepts.
Images: Expo 2020 Dubai/Bompas & Parr