Carlo Ratti Associati has designed a pop-up AI pavilion made of 30,000 pralines for luxury chocolate manufacturer Venchi, to entice visitors at FICO Eataly World in Italy.
The Venchi edible pavilion features a number of chocolate-related immersive experiences. One of them uses artificial intelligence (AI) to measure visitors' reactions to the taste of chocolate.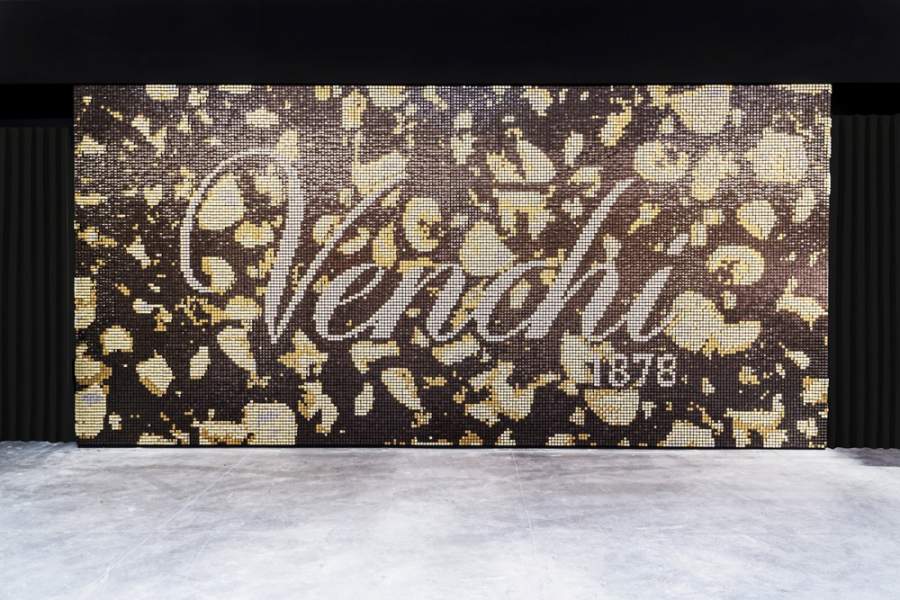 Designed as a feast for the senses, the pavilion is both edible and eye-catching. Guests are invited to help themselves to the pralines which are arranged in a mosaic made to resemble a giant chocolate tablet.
Once inside the pavilion, visitors are invited to sit in a booth and try different Venchi pralines. While they eat, AI and facial recognition technologies, developed in collaboration with Milan-based interaction design studio Dotdotdot, collate micro-movements of their lips, eyebrows, pupils, nostrils and forehead. From these, the system works out what the visitor's reaction has been to each chocolate.
Visitors then enter a room of 'Chocolate Portraits'. These are projections of prior visitors' reactions which have been 'scientifically' analysed.  The results are shown beside each face in bright colours. The faces appear to float in mid-air – a gallery of responses to the pleasures of chocolate.
Data is used to create customised Venchi souvenir chocolate bar
After this, it's back into the real world where they can experience a hands-on demo of the manufacturing process.  The data previously collected is then used to create a customised chocolate tablet tailored to each individual's taste.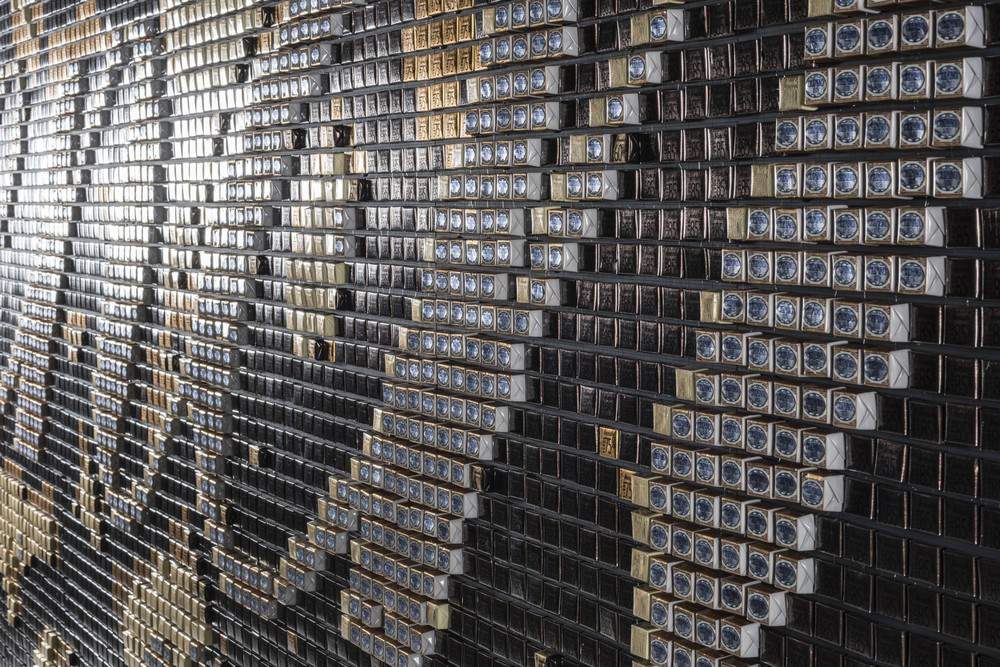 According to Carlo Ratti, there are definite advantages to designing a temporary exhibit that is eaten by the guests:
"I never liked the fact that exhibitions require the use of large amounts of construction materials that then end up in landfills after just a few months," explains the founding partner of CRA and Director of the Senseable City Lab at the Massachusetts Institute of Technology.
"In this project, we thought: what if the pavilion could be dismantled by simply eating it? We also liked the reference to the timeless fairytale of Hansel and Gretel. The construction process, however, proved to be more challenging than we initially thought – as some building parts were eaten up on site during the installation…"
Images Carlo Ratti Associati