Cedar Fair has presented its long term strategy for growth, and says it will embrace digital technology at its parks and develop the adjacent land.
The company also says it will improve guest experience, encourage advance sales, and manage capital and productivity.
Last year, Cedar Fair reported $1.32bn in net revenue, a 3% rise from 2016, with its parks receiving 25.7 million visitors throughout the year, a 2% increase. The long term strategy is hoped to continue this trend.
The company will improve guest experience with the introduction of new rides, such as Steel Vengeance at Cedar Point. The company also hopes to extend more opportunities for guests to extend their stay.
The company aims to encourage more advanced sales. They will do this by offering season passes and special offers to visitors.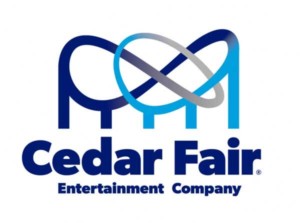 As part of their strategy in managing capital and productivity, the company is committed to spending 10% of its revenue on marketable new rides and attractions. This includes the continued expansion of Carowinds, which has seen three years of growth.
Embracing digital technology
In its presentation, the company said: "Applying digital innovations in all aspects of our business can enhance the overall guest experience, promote sharing and socialization and provide greater capital efficiencies through content and storyline updates."
The company says that new mobile apps and free park-wide WiFi will drive this innovation. They also intend to introduce more self service kiosks, which improve guest experience and also help labour efficiencies. They will utilise historical guest data collected from their CRM.
Developing land adjacent to parks
There is 1,400 acres of undeveloped land adjacent to Cedar Fair parks. The company will develop hotels and cabins in order to expand accommodation services for guests.
The company also observed that amateur sports facilities to drive incremental attendance.
Cedar Fair owns and operates 12 amusement parks, two outdoor water parks, one indoor water park, and five hotels in the US and Canada. Its properties include Cedar Point in Ohio, California's Great America, Carowinds and Knott's Berry Farm.