The prototype Lego brick uses PET plastic from discarded bottles, with materials scientists and engineers testing more than 250 variations of PET materials and other plastic formulations.
"We are super excited about this breakthrough," said Tim Brooks, VP of environmental responsibility at the Lego Group. "With this prototype we're able to showcase the progress we're making.
"The biggest challenge on our sustainability journey is rethinking and innovating new materials that are as durable, strong and high quality as our existing bricks – and fit with Lego elements made over the past 60 years."
Lego Group testing sustainable materials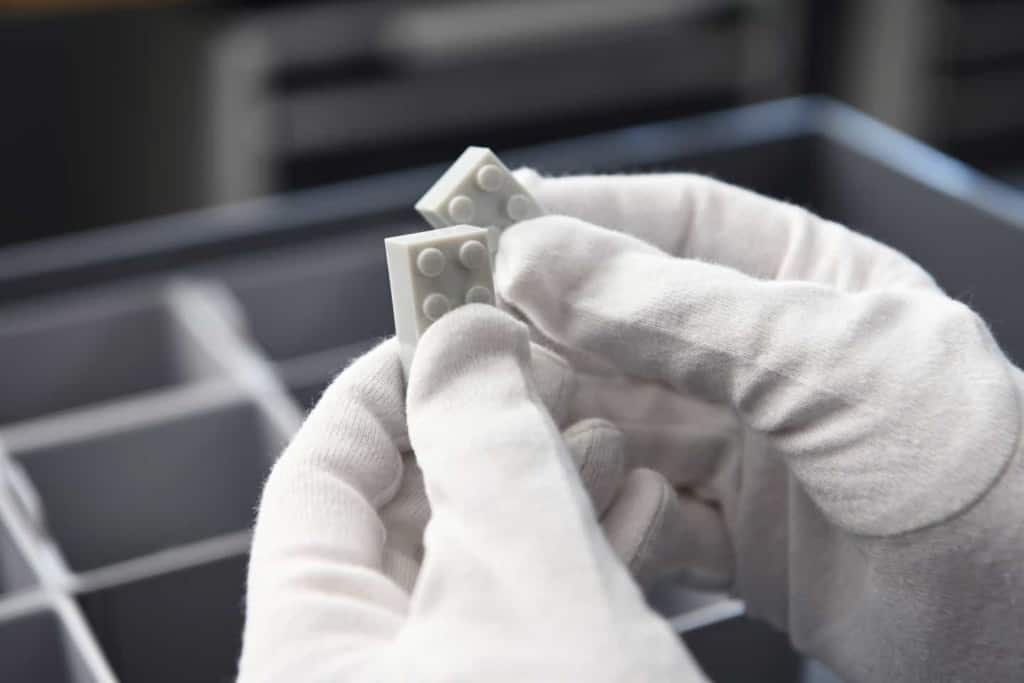 The Lego Group will continue testing and developing the PET formulation before assessing whether to move to the pilot production phase. This phase of testing is expected to take at least a year.
The innovative process involves compounding technology to combine the recycled PET with strengthening additives for strong bricks. On average, a one-litre plastic PET bottle provides enough raw material for 10 small Lego bricks.
"Even though it will be a while before they will be able to play with bricks made from recycled plastic, we want to let kids know we're working on it and bring them along on the journey with us," Brooks added.
"We want our products to have a positive impact on the planet, not just with the play they inspire, but also with the materials we use. We still have a long way to go on our journey but are pleased with the progress we're making."
Lego brick prototype uses PET formulation
The Lego Group is investing up to $400 million through 2022 to accelerate its sustainability goals. The company is already removing single-use plastics from its boxes and is producing elements from bio-polyethylene (bio-PE).
Meanwhile, the group has opened the new flagship Lego Store on Fifth Avenue, offering an exciting retail experience with immersive and interactive experiences.
Highlights include a taxicab that visitors can sit in, an interactive Lady Liberty, the first-ever Personalization Studio and the AI-Immersive Brick Lab.
Mattel has also launched a new collection called Barbie Loves the Ocean, its first fashion doll line made from recycled ocean-bound plastic. Disney recently unveiled new plastic-free packaging for its classic dolls.
Images: The Lego Group