wiegand.waterrides, a leading water rides and attraction provider, is reflecting on 40 years in the industry, looking back over its successes and where it all began. The German company is a family business that adds innovation to tradition, creating new slide experiences for both playground and waterpark visitors.
Initially starting as a producer of ski-lifts in the family's neighbourhood and then all over the country, Wiegand has expanded over the years to also create toboggan runs, AlpineCoasters and stainless steel slides, as well as slides with LED lights, sound effects and transparent panels. All still produced in Germany.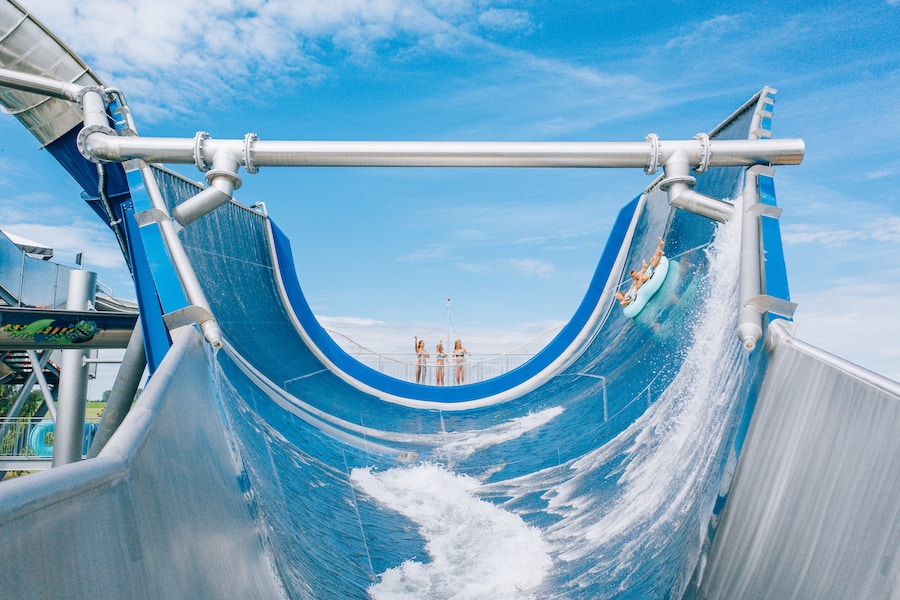 Durable stainless steel water rides
In the early days, the family company came up with the idea of a summer toboggan run, in order to operate its ski lifts out of season. Wiegand is now the world market leader for these toboggan runs and AlpineCoasters, with more than 900 installations around the world. The company then built on their knowledge to create other slides. Now, from its origins in the village of Rasdorf near Fulda, Wiegand slides can be found in playgrounds across the globe.
The company even holds a Guinness World Record for a dry slide with a height difference of 240 feet, at London's ArcelorMittal Orbit observation tower.
wiegand.waterrides also creates the only deep-drawn water slides, leading to a smooth riding surface without bumps or joints. Using stainless steel makes the slides adaptable and durable, and the company, now in the second generation under the management of Hendrik Wiegand, still produces these in Germany.
"Unfortunately, I cannot name the lifetime of one of our stainless-steel water slides – our oldest is only 40 years old," says Hendrik Wiegand.
New innovations
wiegand.watterides continues to innovate, adding new elements to its popular stainless-steel rides such as multiple lanes, additional colours, LED light effects and more.
Its successful stainless steel tumble wave is now available with multiple lanes, and it is opening its first "game wave" this summer in Zellingen in Germany. This has competitive touchpoints throughout the slide, with a score indicator so that riders can compete against each other – ideal for encouraging return visits.
The company can add colours, graffiti, LED light effects or glass acrylic parts to its stainless steel slides but has also been producing fibreglass slides for the past 15 years. These thick and strong fibreglass slides are also produced in Germany.
Other innovations include "WIE-Glow" which lights up the inside of the slide with individual black-light patterns and the "Big Bang" which allows more pendulum movements in single, double, or even quadruple tire than other similar products. There is also the "LOTUS" slide which swings guests through huge, differently sized leaves.
wiegand.waterrides' children's water play landscapes, made from durable, environmentally friendly stainless steel, can also be themed around fun categories, like a fire brigade, a construction site or even a galactic spaceport.
Earlier this year, the company unveiled its full-face VR snorkelling mask, which transforms ordinary pools into an exciting underwater world.
Top image © Badeparadies Schwarzwald