Lego has been voted the strongest consumer brand in the UK in an annual survey of the public, with Disney coming in sixth place.
The Superbrands 2018 consumer list was decided by 2,500 members of the British public who were asked to choose top brands based on perceived quality, reliability and distinction from a long list of 1,500 companies.
Lego knocked British Airways from the top spot, ending the airline's four-year reign at number one. In a further boon to Merlin Entertainments, which operates a range of Lego-themed destinations around the world, Legoland was named the top brand in the leisure and entertainment destinations category.
The Danish toy brick came in 25th in 2014 and rose to second position last year. Topping the list this year comes as the group celebrates its 60th anniversary.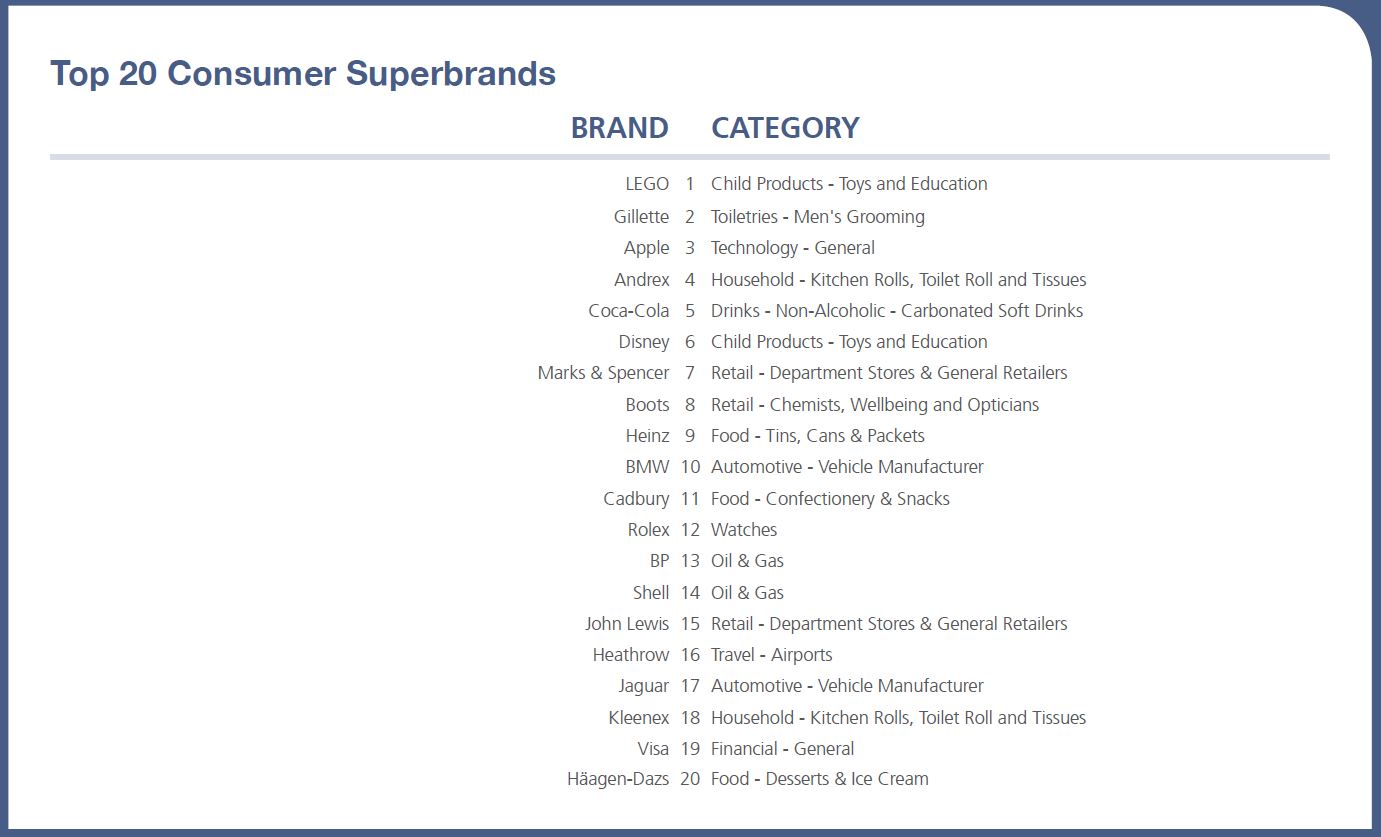 The rest of the top 10 brands in order were – Gillette, Apple, Andrex, Coca-Cola, Disney, Marks and Spencer, Boots, Heinz and BMW.
Superbrands chairman, Stephen Cheliotis said: "In a world where customer expectations have rightfully risen, brands cannot afford to disappoint and need to continually deliver to retain their valuable reputations.
"No brand, however strong, is immune to changing consumer sentiment. The rise of fresh, disruptive brands – particularly in terms of relevance to consumers' lives – should be an added warning to more established brands.
"The likes of Netflix, PurpleBricks and Zoopla may not be challenging for the top spot in the overall ranking yet, but they surely will be if they continue their current momentum and the established elite don't respond fast enough."