T3, a creative agency specialising in the creation, design and production of customer experiences, has worked with Warwick Castle and Magic Light Pictures to design and produce a new 3D interactive trail, starring Zog the dragon, based on the much loved book by author Julia Donaldson and illustrator Axel Scheffler.
The experience is set to open on 12 April as UK lockdown restrictions begin to ease. It will be the first public attraction at the popular heritage site to open in 2021 and will run until September 2021.
Fun journey through the grounds
Inspired by the story of Zog, the interactive trail takes visitors around the grounds of Warwick Castle as they follow the lovable dragon's attempts to fly, roar and breathe fire. On this tour, children and adults are challenged to find five different Zog-themed zones. At each location, they can learn a new dragon skill and collect stamps to add to their activity card.
Each of these five zones represents a different year at dragon school. For instance, in year two, dragons learn to roar, so for this location T3 created an interactive with oversized foot buttons. Children can stand on these to hear audio clips of how loud each dragon roars and then can see if they can roar louder themselves.
For year four, where dragons learn how to capture a princess, the company has designed a 3D mini obstacle course, complete with balance beams, stepping logs and floor ladders. The trail finished with a photo meet and greet opportunity.
Success with Zog fans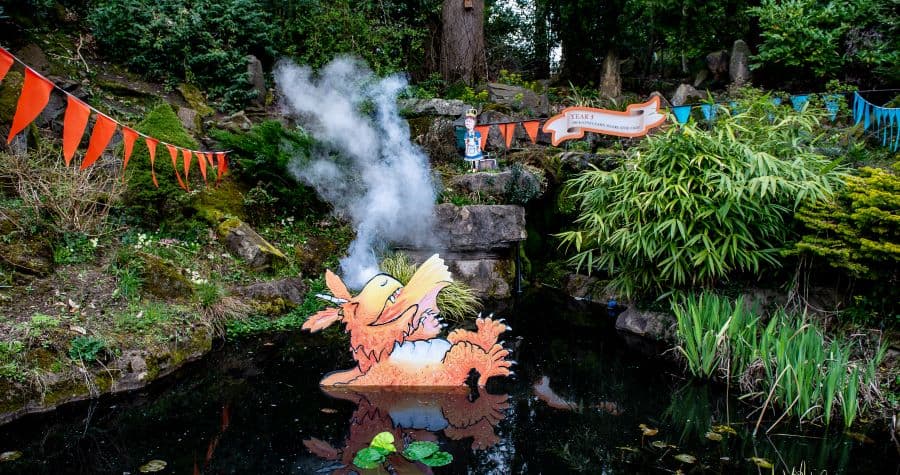 Kate Hawkesford from T3 Creative Agency said that "T3 always love the challenge of working on IP/branded attractions, working closely with the IPs to ensure that the client, the IP owners and the harshest critics of all – young Zog fans! – are really delighted with the physical interpretation of their brand."
T3 Creative Agency has designed and produced a broad portfolio of brand experiences, including the Bear Grylls Adventure in Birmingham, Dreamworks Tours Shrek's Adventure in London, Cbeebies Land at Alton Towers and a selection of Horrible Histories guest experiences at Warwick Castle. Most recently, it worked with Warwick Castle to create, build and operate a Christmas Light Trail.