Avengers Campus will launch at Disney California Adventure on June 4, 2021. The news came during a virtual event titled 'A Special Look Inside Disney Parks'.
This was hosted by Josh D'Amaro, chairman of Disney Parks, Experiences and Products, and included a conversation between D'Amaro and Kevin Feige, president of Marvel Studios.
"We are so excited to soon welcome our guests to Avengers Campus, our first land dedicated to Super Heroes," said Ken Potrock, president of Disneyland Resort.
Avengers Campus will house Disney's first ride-through attraction to feature Spider-Man, with Tom Holland reprising his role as Peter Parker. "You will swear Peter Parker's right there," said Feige. "It's actually amazing."
Avengers Campus opens June 4
Web Slingers merges physical sets with virtual worlds and uses innovative technology that lets riders sling webs like Spidey.
There will be interactive and "super competitive" elements to Web Slingers, said D'Amaro. He also said "the technology that is inside the campus is just crazy".
F&B offerings at Avengers Campus include the Pym Test Kitchen, Pym Tasting Lab, Shawarma Palace and Terran Treats.
"Avengers Campus will be a place where fans and guests can finally step into the universe they love, and stand alongside some of their favorite heroes," said Dave Bushore, vice president of Franchise Creative & Marketing for Marvel Studios.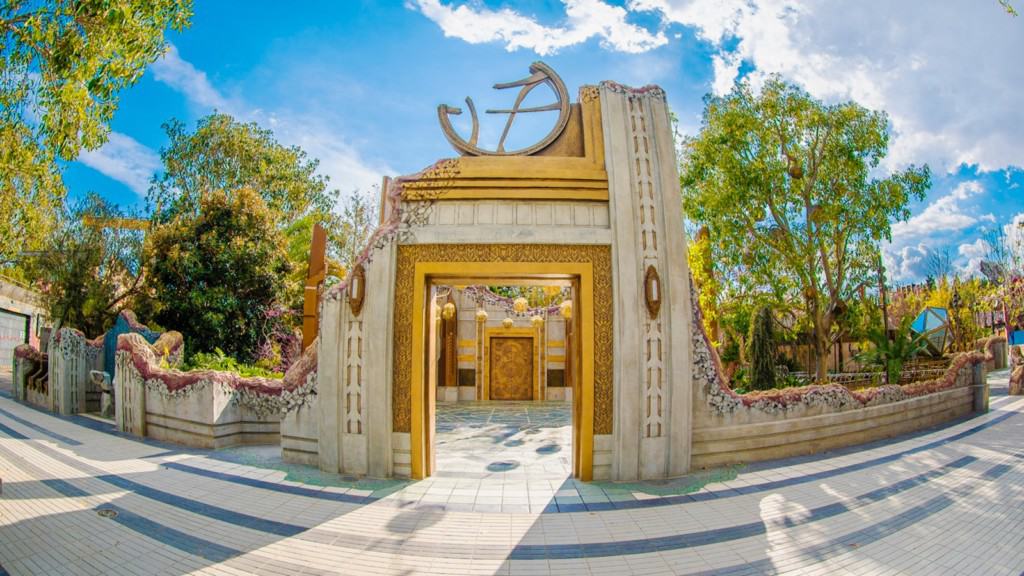 Guests may even catch a glimpse of an animatronic Baby Groot, while a Quinjet sits on the roof of the Avengers Headquarters. "There's only one place that you can come see a full Quinjet," said Feige. "It's not on one of our sets. It's either in the movie or it's here."
D'Amaro told Feige that visitors will see an animatronic Spider-Man "flinging through the air" at Avengers Campus, adding: "Only Disney would do this. It just pulls you immediately into the story."
Meanwhile, Adventures by Disney announced its first dedicated expedition cruises to Antarctica and the Galapagos Islands.
"We're also pleased to share that progress continues at Lighthouse Point, which will be the second Disney created and managed destination in the Bahamas," said D'Amaro.
Spider-Man "flinging through the air"
Disney has also been busy developing technology "to bring the digital, virtual and physical worlds together" during COVID-19.
The pandemic has prompted changes in consumer habits, with Disney focusing on e-commerce and reducing its physical Disney Stores.
"Our creative and technology teams are hard at work developing our approach to e-commerce by providing consumers with a more personalised and seamless shopping experience," said D'Amaro.
"We're also pushing the boundaries when it comes to how we leverage technology to enhance the guest experience, assisting with planning your trip, navigating our theme parks and engaging our guests more deeply in storytelling."
During the presentation, D'Amaro revealed that Disney Genie, a planning tool announced in 2019, will debut soon at Walt Disney World.
"You'll be able to tell Disney Genie what you'd like to do and experience, and it will present you with an optimal day," he said. "If you change your mind for any reason, Disney Genie will re-optimize your day visit."
Towards the end of Disney's presentation, D'Amaro held a lightsaber, turned it on and said: "It's real."
Images: Disney