Disney has filed new patents which reveals how it plans to bring Star Wars lightsaber battles to its theme parks.
A US patent application from Disney Enterprises that was recently published describes "systems and methods for augmenting an appearance of a hilt to simulate a bladed weapon".
The drawings appear to show a lightsaber-like hilt and the description describes how the blade portion of the sword would be displayed by an "overlay image", possibly powered by an augmented reality headset.
The hilt could come in a variety of designs to match the different styles of lightsabre in the Star Wars universe. It also would allow Disney to not limit the technology to just one franchise.
Another patent, seen by the Orlando Business Journal, describes an interactive projection system that creates "an entertainment environment [where] a user with a faux lightsaber interacts with a drone flying through the air or operated with hidden rods to appear as if it is flying through the air". The drone would follow a signal in the lightsaber as if targeting the user.
There is also a Disney patent in the same application that describes a vehicle capable of climbing walls using existing technologies such as magnetic force, static electricity or suction technology. It refers to a vehicle "configured for navigating surface transitions" that is controlled by onboard sensors and powered by tiltable propellers.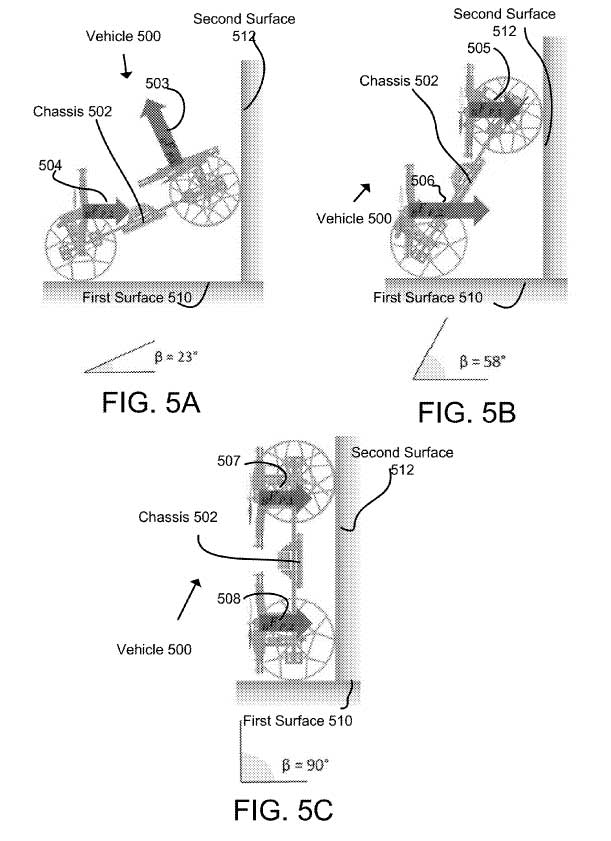 The patents do not give any indication as to the intended use of the technology, which could have a range of applications beyond theme park attractions, including home video games. They follow 10 patents that were revealed in December 2016, one of which also included technology to enable guests to duel with lightsabers.
In July last year, LucasFilm and Lenovo unveiled an augmented reality headset powered by smartphones that would allow users to have lightsaber battles as well as play Star Wars-themed games such as holochess.
See Blooloop's run down of the top six attraction technology trends for 2018.