Thinkwell Group, the global experience design and production company, has designed and produced the all-new Welcome Center experiences at Warner Bros. Studio Tour Hollywood, which is now open to the public once more.
The expansion project saw the addition of a new building to expand the Tour with retail, parking and more. This celebrates the Studio's rich history as well as its key franchises and features all-new immersive interactive experiences for Harry Potter's Wizarding World and DC Comics.
New Welcome Center
The new Welcome Center includes an introductory exhibition space where guests can learn more about the Studio and its history. Here, they will find a satellite view of the studio lot that covers the floor, showing the scale of the lot and including a 14-foot (4.3-metre) replica of the WB water tower.
Following this, visitors are shown a new preshow film in a state-of-the-art theatre. Once they have completed the full tour, they then return to the building for an immersive finale attraction featuring fan favourites such as DC Superheroes & Villains and Harry Potter & Fantastic Beasts.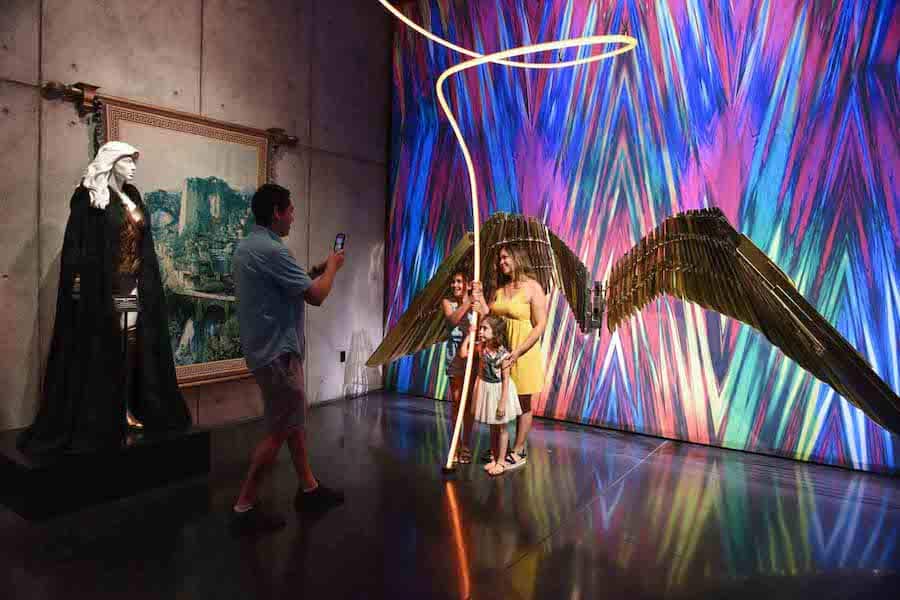 DC fans can interact with Wonder Woman's famous Golden Lasso, perform a surveillance scan inside the Batcave, explore never displayed before film artefacts and enjoy unique photo opportunities, while the new Harry Potter spaces will allow visitors to experience a range of magical encounters.
Guests are able to link the Wizarding World accounts, discover their Hogwarts house with the Sorting Hat, mix potions in interactive cauldrons and get hands-on with Mandrakes in the Herbology room. There's also a space dedicated to Fantastic Beasts where visitors can connect with magical creatures through photo ops and interactive, cutting-edge media surprises.
The experience ends with a Celebration of Warner Bros. finale, where visitors can pose with an Oscar statuette as they explore awards and mementoes from the studio archives.
All-new experiences
"Thinkwell is proud to have played a vital role in the creation, design, and development of these new experiences at Warner Bros. Studio Tour Hollywood," says Craig Hanna, Chief Creative Officer at Thinkwell Group.
"We are fortunate to have great partners at Warner Bros. who helped continue to push the project to completion last year during the pandemic, and we're excited to see guests welcomed back to the reopened Tour with these new experiences."
This expansion brings a new introduction and finale attraction, with interactive and memorable moments that celebrate the Studio and its legacy. Thinkwell conceived, designed, and produced all media and interactives throughout the new spaces in conjunction with Thinkwell Media and Thinkwell Studio Montréal.
Thinkwell also recently partnered with Warner Bros. Themed Entertainment to present Harry Potter: A Forbidden Forest Experience, a light trail at Arley Hall in Cheshire, UK, that will entertain fans of all ages, featuring creatures from both the Harry Potter and Fantastic Beasts series.