SPREE Interactive, a provider of active free-roam VR experiences, has supplied its Virtual Reality Arena to Costa's Family Fun Park in Pennsylvania, where it has replaced the attraction's traditional coin-operated arcade.
Guests can now enjoy multiplayer, active, immersive entertainment thanks to the 8-person VR Arena, which can accommodate up to 160 guests per hour. The installation was completed in July 2021, to coincide with the 4th July holiday weekend.
Family-friendly fun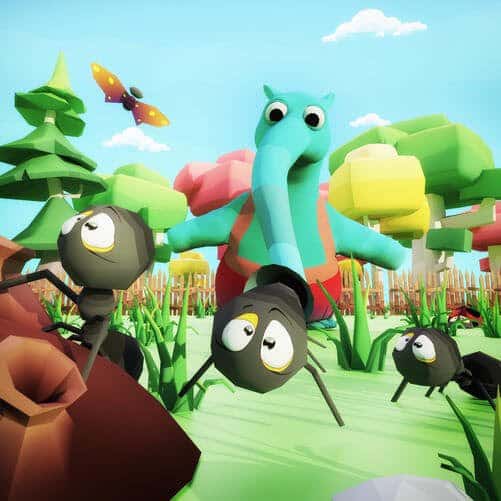 As well as installing the VR Arena, the Pennsylvania attraction has also opted for SPREE's family-friendly game pack. This features a range of non-violent titles, meaning that the park can attract a wider demographic and allow visitors of all ages to interact playfully. Activities include squashing bugs on a cheese planet as a superhero mouse or sucking up ants as an anteater with a long trunk.
"We were looking for a revenue generator that would meet or exceed the arcade facility that was using the space," says Ladora Phillips, Recreation Manager at Costa's Family Fun Park. "We have reached our target younger audience and still have an activity that teens and adults enjoy and have reduced the amount of problem management in that space."
With this bundle, operators have a yearly subscription featuring two new titles each year, meaning they can encourage visitors to come back and play again.
"A large number of our new clients are looking to replace or reduce their current coin-op offerings with a more active and interactive attraction. Our SPREE Arena and family-friendly game pack bundle has been designed exactly for this purpose," says Jonathan Nowak Delgado, Co-Founder and Managing Director of SPREE Interactive.
"At present, we are seeing some great statistics from our client sites with average player numbers reaching over 2,500 per week per system!"
Earlier this year, the company also announced that it has partnered with Pico Interactive to deliver custom B2B solutions for the out-of-home entertainment market.