In part two of his look at the global shifts reshaping the LBE sector, Louis Alfieri from Raven Sun Creative explores how the need for sustainable investment, the co-evolution of transmedia storytelling and business ecosystems, and the dilemma of economic stratification will transform the LBE industry.
Firstly, in part one of A Revolution Is Coming, we identified five of eight major factors that will transform the LBE industry over the next decade and beyond:
The growing need for disruption of the traditional LBE business model
Augmented Reality
Virtual Reality
Artificial Intelligence
Superplatforms
Now in part two, with the final three big changes, the emphasis shifts away from specific disruptive technologies toward issues of environmental responsibility and the changing nature of location-based storytelling. We also explore how growing economic barriers pose a risk to the LBE core market.
6. LBE is going to have to come to grips with its environmental footprint.
Let's face it, the traditional LBE theme park or large-scale museum experience is not environmentally friendly. While there are individual institutions advancing serious environmental initiatives, the industry, as a whole, needs to get serious about developing a broader and more sustainable view of value creation. Social, environmental and corporate governance factors define the new bottom line of business. (Let's think in terms of P3 = People, Planet, Profits.)
The carbon footprint of guest travel and carbon costs for heating mass volumes of space, water usage, and volume of waste are just some of the environmental impacts that LBE industry will need to meaningfully confront. As the world grows smaller and more interconnected, the environmental and societal consequences of how we do business will be harder and harder to distance ourselves from.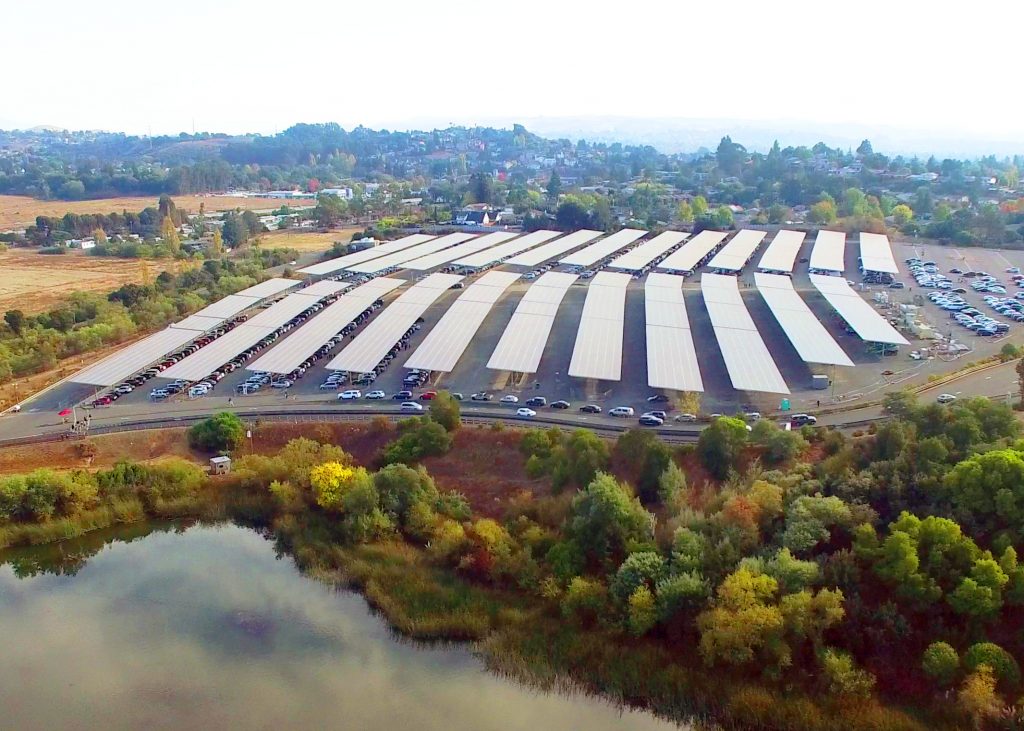 The good news is these problems also offer significant opportunities for more players in the industry to step up and take a proactive stance. The businesses leading the future will be the ones that demonstrate engagement and pioneer solutions: developing innovative practices, inventing new processes and materials, and advancing new business models for interaction and revenue generation.
LBE boasts an incredibly diverse set of talent and problem-solving skills, straddling creative, technical, and business worlds. We also have an unparalleled platform to inspire and engage the global community.  The business leaders and industry players who will have a competitive advantage in the future are the ones who are able to reframe our social and environmental challenges as opportunities for economic transformation.
Environmental considerations are sure to transform the LBE industry. But the location-based entertainment industry is uniquely positioned to Light The Way toward these future opportunities.
7. The co-evolution of transmedia storytelling and new brand partnerships will make new multilayered realms of interaction the norm in LBE.
The advances in in-home entertainment technology will mean that LBE has to expand its notions of immersive world-building. With the arrival of OSEC (Omni-Surface Environmental Entertainment and Content), destinations will need to deliver a new class of multilayered interaction spanning a variety of platforms and shared group experiences that cannot be offered at home.  In-home entertainment will also provide the potential for guest destinations to extend and enrich their storytelling, pre- and post-visit.
The advent of Deep Storytelling will transform the LBE industry
We are witnessing the early stages of a story-building platform for long-term immersive role-play, guest personalization, customized narratives, and increasingly sophisticated gamification and interactions. Imagine an open-world gaming-style experience that links location-based storytelling with home entertainment, each enriching the other.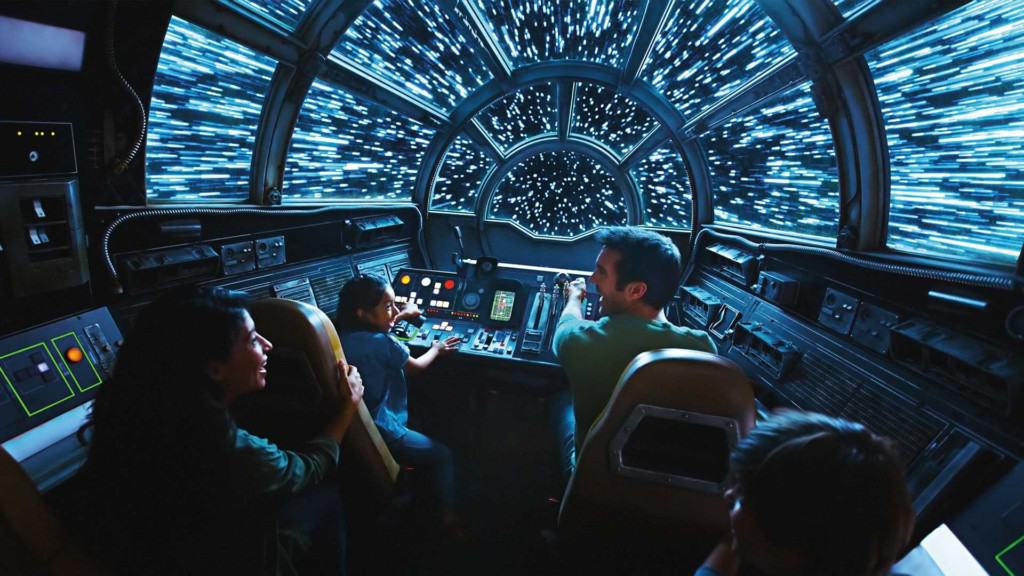 Star Wars: Galaxy's Edge is on the leading edge of this kind of LBE transmedia storytelling experience. Its Datapad mobile game platform through the Play Disney Parks app and Easter egg tie-ins to other Star Wars media like The Mandalorian and Jedi: Fallen Order are just a taste of the kind of multiplatform experience we could see less than a decade down the line.
Initially, the only LBE players with the money to advance this multiplatform storytelling approach are Disney and Universal. Universal's Super Nintendo World at Epic Universe promises to be the next chapter in the transmedia narrative race. This will bring the convergence of destination and home gaming experience closer than ever.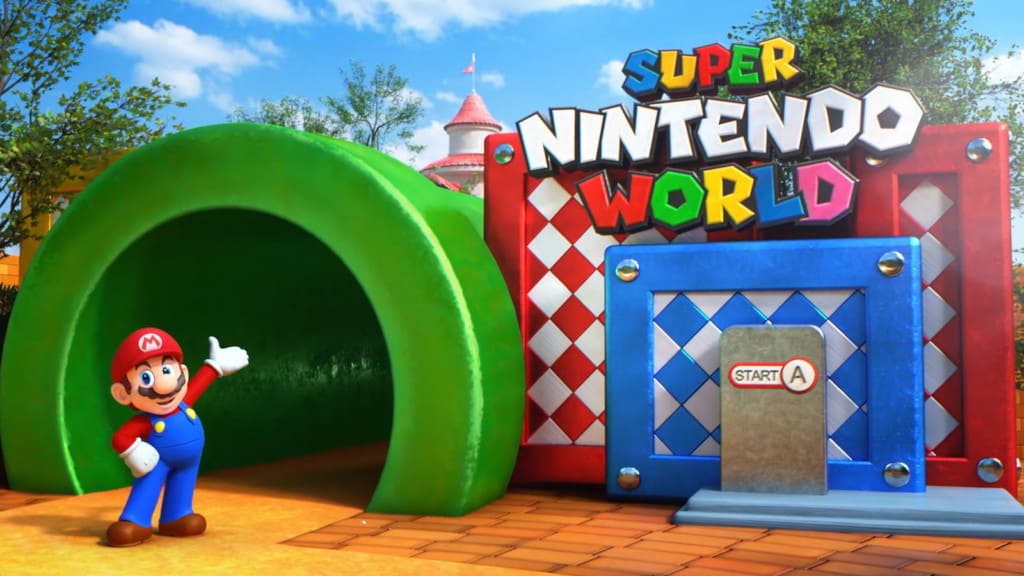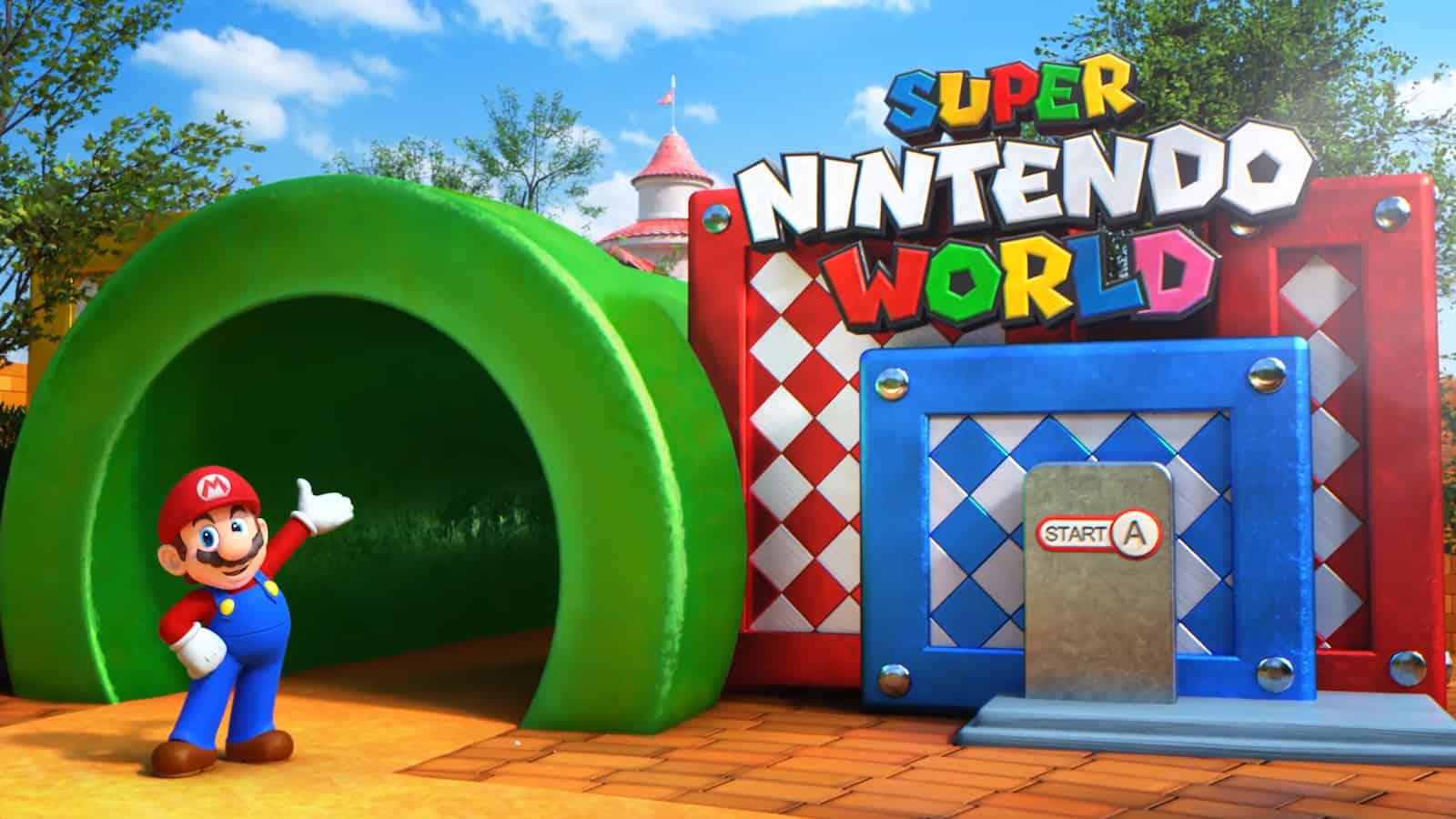 Sooner or later, Disney and Universal will need to break beyond the model of one E ticket ride, one C or D ticket ride, and themed retail experiences, to compete with innovations in home entertainment technology.
Success in a transmedia world will require new business partnerships
LBE destinations can certainly maximize the development and distribution of these experiences. However, they will need to explore growing business and brand ecosystems that tap into the power of risk and revenue sharing partnerships.
The prototype systems required to differentiate these multilayered shared guest experiences from in-home entertainment will require very substantial ongoing capital expenditures. They will also demand investment in refreshment and a sustainable mass-market business model. Furthermore, operationally and business model-wise, it will require knowledgeable choices from the destination owners and brand in terms of:
Core Brand Value Proposition
Brand Adjacency and Co-Branding
Customer Targeting
Event / Attraction Capacity
Location real estate (per square foot yield on investment)
Hardware / Software
Licensing
Content development
Programming / integration
Shipping and assembly
Maintenance
Operations
Marketing
Retail
This change will further transform the LBE industry make-up, likely resulting in only the largest vertically-integrated brands and institutions (e.g. Disney, Universal, the Met, the British Museum, and the Smithsonian) being able to support these kinds of ventures. Smaller regional locations will need to look at innovative, more scalable ways to employ and deploy segments of these experiences which are complementary to their core offering.
Outside of the largest brands, smaller destinations will not be able to justify and recoup substantial fees. One promising solution is to share content and licensing, as well as development costs, amongst several brands and properties, creating scalable shared ecosystems.
For example, shared costs could be developed by 2 to 5 properties and brands or more. They would be allowed to tour to 5-10 destinations over a period of 2-5 years. This ensures an even revenue share for all of the participants.
What might this look like?
The American Museum of Natural History, the Field Museum, the Muséum National d'Histoire Naturelle, Natural History Museum of Los Angeles County, and Shanghai Natural History Museum could join together to create an expansive and immersive experience. One that explores the future results of climate change, human migration, and resource usage. They could also support the effort through open culture creative assets, shared on an online platform. This enhances both brand reach and cultural impact.
Sea World Entertainment, the San Diego Zoo, the Bronx Zoo, the Beijing Zoo, the Moscow Zoo, and the Australia Zoo. These attractions could work together on a branded experience allowing guests to rescue and rehabilitate animals from the Australian bushfire.
Ferrari, Mercedes, Porsche, F1, Kuka, Oculus, BP, Nike, Medtronic, and an international partnership of motorsports race facilities. These brands could create a touring exhibit on the development of the race circuit, cars, manufacturing, and impact on the human body. This could also allow visitors an opportunity to design, develop, test, and physically experience riding in an F1 car.
Emerging and resurgent market IP's (not considered current prime market licensed IP's like Star Wars and Harry Potter). For example, Tom and Jerry, Looney Tunes, Blue Sky Studios, and Sony Animation. These could develop a licensed land at a regional park. Or, package to re-theme an existing property into a multi-themed resort destination targeting a family audience.
How will this transform the LBE industry?
Realizing this would take open-minded creatives, executives, deal makers, and business models to ensure mutually beneficial success.
How this business and operational model will transform the LBE industry can be blueprinted by looking at other successful tours and events, as well as co-branded licensed destination developments. There are instances from diverse backgrounds. For example, Universal Studios – remember most of the brands at their locations are now licensed properties. Plus the IMG Exhibitions Group, responsible for the recent King Tut Exhibit – Treasures of the Golden Pharaoh running internationally through 2021.
We can also look at events such as the Coachella Music and Arts Festival (operated by AEG). And Burning Man, now operated by the Burning Man Project, a non-profit organization. In addition to this, there are many more examples of non-traditional co-branded business relationships. For instance, the partnership between Airbnb, Veritas, and the city of San Francisco.
8. The LBE industry will need to resolve growing accessibility issues for guests or risk losing its core market forever.
Another growing source of concern for many theme parks, attractions, museums, and events is the issue of generational and demographic access. Two important factors are beginning to impact and alienate what have traditionally been mass-market experiences:
Digitalization
Socio-economic stratification
Traditionally, paid admission museums and heritage sites, concert events and Disney/Universal properties have been thought of as mass-market experiences, accessible to the middle class. However, recent changes in policies, attractions, exhibits, exclusive events, digital interactions, tiered pricing, and on-site amenities values have dramatically altered the landscape for the average guest.
Many top cultural, event and entertainment destinations are approaching the point of outpricing the average middle-class family. The move toward digital fluency and luxury modelling is also shifting the market in favour of a more elite clientele.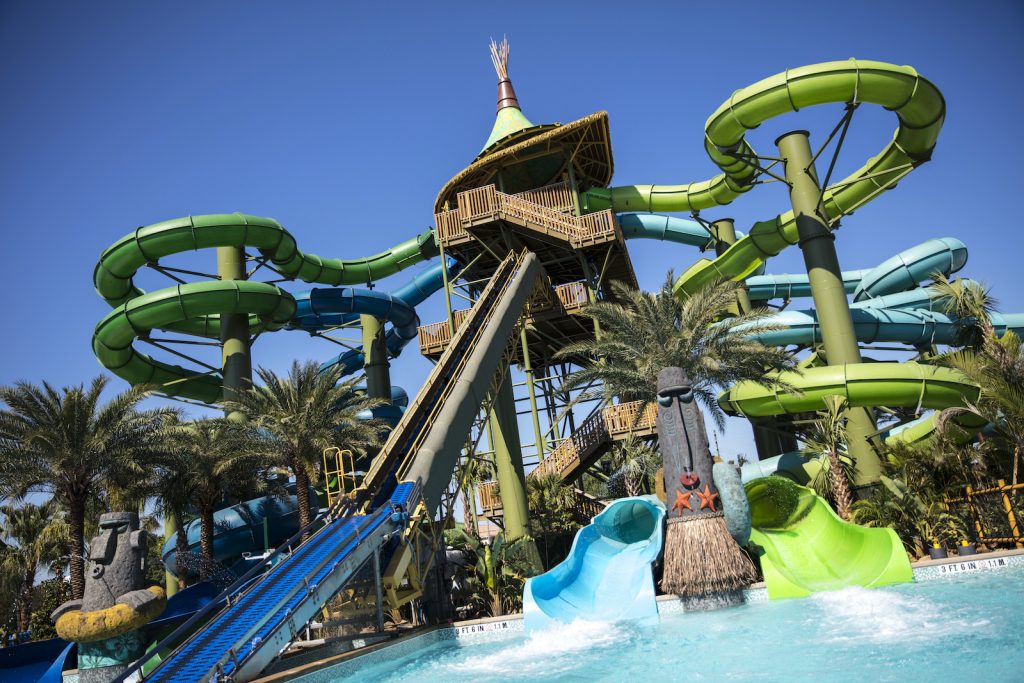 Museums, theme parks, and heritage sites have unmatched entertainment and educational value. Experiential destinations fulfil some fundamental human needs. The fact remains, however, that we need to look at how growing obstacles for guests may be harming the long term viability of many experiential destinations.
We are in a time of massive disruption. So, how close is the industry to a tipping point where this model will not be sustainable? We keep seeing records profits, as well as selling out our events, so it is hard to say. But I do firmly believe that the current situation is not sustainable indefinitely.
The challenge is an opportunity for new ways of thinking in order to transform the LBE industry. In conclusion, there is ample reason to believe that our industry can come up with solutions that will keep visitor destinations accessible, relevant, and prosperous. It's just a matter of rolling up our sleeves and getting to work. The time is now.