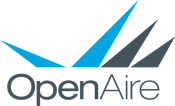 OpenAire manufactures, designs and installs custom retractable roofs and skylights for distinguished venues all over the world.
Can you put a retractable roof over a theme park, FEC, waterpark, museum, aquarium, resort, pool, restaurant? YES you can! we can help! Eliminate weather delays forever.
Founded in 1989, OpenAire has completed approaching 1,000 projects that are found in distinctive venues around the globe including shopping centers, aquatic facilities, waterparks, restaurants, hotels, entertainment venues, cruise ships and luxury residences.
Our retractable roof professionals work with clients around the world, from owners, architects and consultants. We guide you through each stage of the project, from design, manufacturing, installation and completion. After the project is finished we provide technical support if needed.
Custom-designed retractable roof solutions
We can design any system to suit your requirements, including unique, complicated, specialized systems that no one can match. If you want your walls, roof, floor (or anything else) to move, we can help.
OpenAire's skylights, retractable roofs and enclosures suit any size project in terrains and climates around the world. Whether is sunshine and desert skies or cold and mountains, OpenAire can design and engineer a solution.
OpenAire has over 50 employees with a 50,000 square foot manufacturing facility in Oakville, Ontario, Canada.