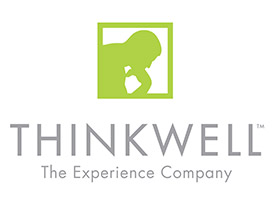 Thinkwell is a global design and production agency that creates custom, content-driven experiences for companies and brands in the physical world.
Our Process
Large or small. Epic or intimate. Purely entertaining or extraordinarily educational. Whatever the project, at Thinkwell we begin everything with our time-tested process.
Our Services
Our passion and expertise encompass all facets of production from the most preliminary concepts through the opening of major world-class destinations.
Not every service is needed for every project, but with our extensive skill set we remain continually mindful of all the elements that will be required to bring our concepts to reality successfully, and plan accordingly from the earliest phases.
The Thinkwell Team
Our core team has working relationships that span far longer than the years the company has been in business. In addition to drawing upon individual deep work experience, many "Thinkwellians" have collaborated on various innovative, cutting edge projects for 20 years or more.
Global Presence
We have projects and Clients around the world and offices in Los Angeles, Beijing, and Abu Dhabi.
350,000,000 people around the world have seen a Thinkwell-designed experience.
4,500,000,000 people have seen at least one key element of an experience designed by us.