The Academy Museum of Motion Pictures' opening gala will be co-chaired by trustee and producer Jason Blum, trustee and screenwriter Ryan Murphy, and Academy Award-nominated director Ava Duvernay.
The upcoming attraction will also present two annual awards for the first time at the opening gala, which are the Vantage Award and the Visionary Award.
The museum's first Vantage Award will be given to Haile Gerima, and the inaugural Visionary Award will be presented to Sophia Loren.
Academy Museum inaugural awards
In addition, the gala will honour Bob Iger, Annette Bening and Tom Hanks for their leadership of the $388 million Campaign for the Academy Museum.
The Academy Museum of Motion Pictures previously exceeded its pre-opening fundraising campaign goal of $388 million, with a closing donation from LAIKA.
Bill Kramer, president and director of the Academy Museum, said the institution is celebrating the work of film artists and professionals via "exhibitions, screenings, programs, collection and now, through our annual gala".
"It is such an honor to be able to recognize both Haile Gerima and Sophia Loren for their impactful and inspirational artistry and to acknowledge the incredible work of our campaign committee.
$388 million fundraising goal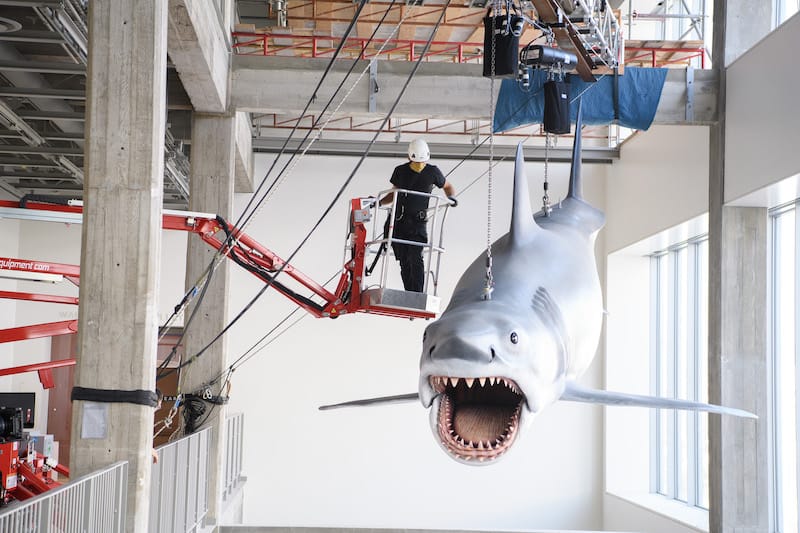 "We are deeply grateful to our gala co-chairs and our sponsors for their extraordinary leadership and support of this inaugural event," added Kramer.
The event's production and design are being handled by gala creative director Lisa Love and artistic director Raul Àvila. Proceeds from the gala will go towards the museum's access, education, and programming initiatives.
In November, the LA museum completed its installation of the last surviving shark model, known as 'Bruce the Shark', from 1975 movie Jaws.
The Academy Museum recently unveiled its opening exhibition on Hayao Miyazaki, co-founder of Studio Ghibli, launching when the museum opens on September 30, 2021.
Images: The Academy Museum