San Diego Comic-Con has revealed its plans for the Comic-Con Museum, a new year-round attraction scheduled to launch its first phase in Balboa Park in summer 2021.
The Comic-Con Museum (CCM) has released never-before-seen details, including renderings and a fly-through conceptual video, which you can watch below.
The museum, which is a division of the nonprofit San Diego Comic Convention, has reached the halfway mark of its $34 million funding goal.
"The Comic-Con Museum brings an exciting and innovative new attraction to Balboa Park and San Diego, for residents and visitors alike," said chair of the museum's steering committee, Patti Roscoe.
"Cultural tourism is on the rise, and we want to contribute to the city's standing as a leader in popular culture, the creative arts, and Balboa Park's overall resurgence."
Fly-through conceptual video of Comic-Con Museum
Melissa Peterman, vice president of development for the museum, said they are "pleased to share with greater detail how the Comic-Con Museum is developing".
Peterman added that guests can come together "to enjoy, share and learn about comics and related popular art forms".
Comic-Con Museum will boast 25,000 square feet of space for rotating exhibits, a 4K video theatre, and an Education Center, a space for learning-focused labs, classes and seminars.
It will feature a year-round schedule of programmes and experiences, including panels and creator meet-and-greets, experiential cinema, watch parties, esports, cosplay and concerts.
$34 million attraction opening in phases from 2021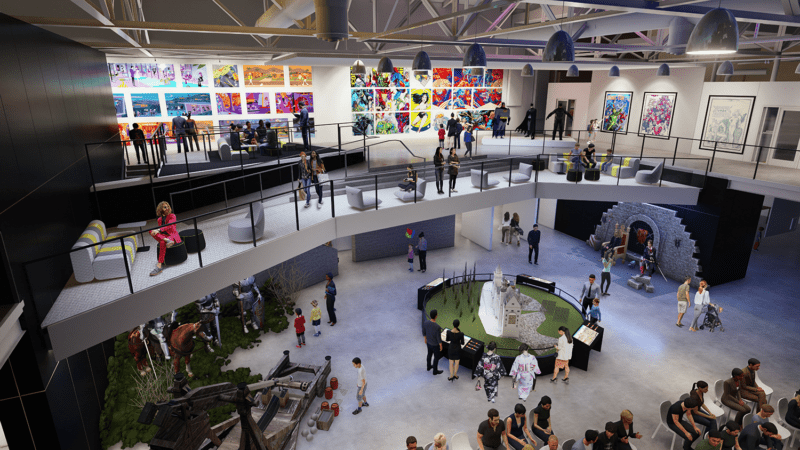 In addition, there will be a café with a changing menu of F&B inspired by the themes of the rotating exhibit and programme offerings, and a gift shop selling comics, graphic novels, branded souvenirs, and art.
"Comic-Con is about creativity and collaboration and the promotion of often-times unrecognized forms of art," said David Glanzer, chief communications and strategy officer for Comic-Con.
"We look forward to the museum evolving forward with the support of so many people who will benefit from this unique institution."
Meanwhile, the Academy Museum of Motion Pictures announced details of its opening exhibition on Hayao Miyazaki, co-founder of Studio Ghibli, debuting on April 30, 2021.