Scotland's leading distiller Diageo has announced the opening of a new multi-million pound distillery and garden visitor attraction at Glenkinchie near Edinburgh.
The single malt distillery in East Lothian is opening this week following a major transformation of its visitor attraction. This is part of a £185 million investment in Scotch whisky experiences from Diageo.
The Glenkinchie Distillery will be the Lowland home of Johnnie Walker and is the first of four corner distilleries around Scotland linked to Johnnie Walker.
The Johnnie Walker Princes Street flagship attraction in Edinburgh is scheduled to open in summer 2021. Glenkinchie Distillery is opening on October 29.
The four distilleries around Scotland – Glenkinchie, Cardhu, Caol Ila and Clynelish – will be linked to the Edinburgh venue and will represent the four corners of Scotland.
"The opening of the wonderful new visitor experience and garden at Glenkinchie is the first step in our long-term £185m investment in whisky tourism in Scotland," said Barbara Smith, managing director of brand homes for Diageo in Scotland.
Glenkinchie Distillery opening on October 29
"We are acutely aware of the difficult times many people are going through, particularly our colleagues in the tourism and hospitality sector across Scotland.
"We know there's a long way to go and a lot of uncertainty ahead. Still, we believe in the resilience of our business and our communities, and we will be doing all we can through our investment to sow the seeds of recovery and future growth."
Created by BRC Imagination Arts, Glenkinchie Distillery will be a full sensory experience, with visitors immersing themselves in the history, craft and flavour of whisky.
As part of the experience, guests are taken on a magical journey through Glenkinchie's heritage, generations of whisky makers, and the creation process.
It will offer specialist tours and events, as well as a bar area serving tasting platters, whisky highballs and a selection of dram flights.
Johnnie Walker flagship attraction opening in Edinburgh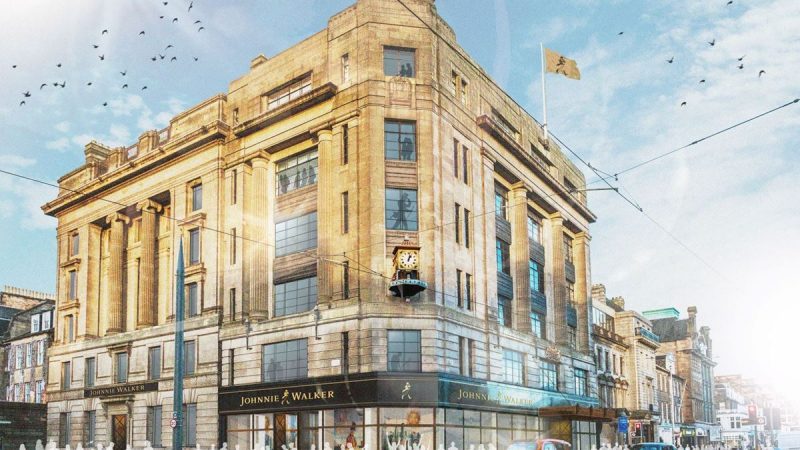 "Glenkinchie will give people a thrilling first taste of the new visitor experiences we are creating across Scotland," said Ramsay Borthwick, manager of Glenkinchie Distillery.
"We will be offering people an experience like no other distillery in Scotland at Glenkinchie and that will be followed as we transform Clynelish, Cardhu and Caol Ila over the coming months, and as we build towards the opening of our global Johnnie Walker Princes Street attraction in Edinburgh next summer."
Meanwhile, pub chain JD Wetherspoon has gained planning permission for its upcoming museum and hotel at The Moon Under Water in Wolverhampton.
The Guinness Storehouse also launched the Guinness Brewery Tour, offering visitors the ultimate Guinness experience, with beer and food tasting included.
Images: Diageo