Where is display technology heading next? Our speakers bring a wealth of experience to Blooloop's Trends in Display and Light Technology at Attractions session at InfoComm 2019.
Blooloop is partnering with with Avixa to deliver a series of six hour long attractions technology sessions at world-leading audiovisual trade fair InfoComm. InfoComm is the biggest trade fair in North America for audiovisual (AV) communications professionals. Over 1,000 exhibitors and 44,000 attendees will visit the Orlando's Orange County Convention Center on 8 to 14 June.
IS190: TRENDS IN DISPLAY AND LIGHT TECHNOLOGY AT ATTRACTIONS

THURS 13 JUNE 2019, 12.30-1.30pm, W311H
Increasingly sophisticated projection and display technologies are enabling a whole new breed of spectacular multimedia shows and attractions. Nighttime spectaculars have been a continuing trend at visitor attractions, increasing dwell time and revenue and often featuring projection mapping, drones and lasers. Ultra-sharp images across vast surfaces are creating groundbreaking exhibits and even new forms of immersive art experiences. With projectors becoming increasingly powerful, where can the technology and the attractions it creates go next?
Session content
With projectors becoming ever more powerful, where is display technology heading next? Our speakers will look at how technology is evolving to create the visions of the future.
Bart Kresa, founder of BARTKRESA studio, is a Master Projection Designer who has worked with clients including Universal Studios, Disney, ABC, HBO, Fox, General Motors, Warner Bros, The Grammy Awards, Playboy, Bulgari, and T-Mobile. He will be talking about the art of projection now and in the future.
Bryan Boehme, Executive Director, Global Entertainment at Christie Digital Systems will discuss The evolution of projection – advances in colour space. What comes to mind when we think about projection and attractions? Is it the large-scale projection mapping installations or the immersive visuals of 3D dark rides? To make any projection installation memorable, consider the role of colour. From the blackest blacks in dark rides, to the vibrant reds and blues in outdoor projection displays, recreating colour as close to what the human eye can see creates visuals that pop. Learn about advances in colour space and the technology that makes it possible. What makes a multi-projector installation look as good on day 300 as it does on day one? A set of tools for warping, blending and aligning the image without downtime. What are the current advances in projection alignment and what does the future hold for tools that enable complex multi-projection installations?
Chris Axford, International Sales & Marketing Director at Digital Projection, will give an overview of the evolution of projection technology and ask "why do we still need projectors"? He will then look at two future concepts for projection technology that could have particularly interesting applications for attractions.
Speakers
Chris Axford is the International Sales & Marketing Director at Digital Projection, the pioneers of DLP projection. In his six years with the company, he has been credited with creating a sales and support team and strategy to compliment the company's already visionary R&D credentials, resulting in rapid growth in the Experience Economy market sector, among others.
Before joining Digital Projection, Chris held a variety of senior positions with Projection design, most recently as VP Sales, EMEA, where he was responsible for building an extensive sales and support network, partner relationships and brand presence for the company within several demanding market sectors. In a professional displays career spanning over 21 years, he brings with him unparalleled experience from within the industry and extensive knowledge of key trends and requirements of the Visitor Attraction and Themed Entertainment market space.
Bryan Boehme directly manages the Sales Strategy, Sales Development, and Solutions Promotion for Christie's entertainment team. He also works with Product Management and customers to develop products specifically needed for the markets of themed entertainment, destination development, museums and giant screens.
He loves to be part of amazing visual spectaculars and works very closely with the team and Christie's partners to turn these ideas into real experiences that move audiences.
Bart Kresa is a Master Projection Designer who works in large-scale, high-end projection mapping. He has over 25 years of industry experience in developing engaging projections.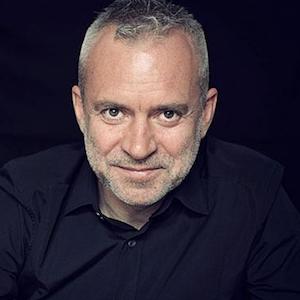 Born in Poland, Bart has lived in the US for almost 30 years. He is a trained musician, composer, photographer, and designer. Bart's first architectural projections took place in 1995. His diverse background, combined with his experience in lighting and multimedia, informed his early work in projections and continues to inspire his design process. He began working with still slides and now uses the most powerful projectors on the market.
Bart founded BARTKRESA studio in 2006, a premiere projection mapping company that specializes in developing one-of-a-kind experiences around the world. Their mission is to utilize design, light, and story to create unparalleled digital displays. The studio combines timeless artistry, industry-leading projectors, and the highest technical standards to develop brilliant, immersive projected environments. BARTKRESA studio has artists, developers, and technologists at their headquarters in Santa Monica, CA, and in Poland and Japan.
Book your place now
For more information and to book, please look up session IS190: Trends in Display and Light Technology at Attractions here.
IS190: Trends in Display and Light Technology at Attractions
THURS 13 JUNE 2019, 12.30-1.30pm, W311H