Falcon's Creative Group, the entertainment design firm, enjoyed a busy 2019 and completed several notable projects, as well as announcing some new ventures for 2020.
Falcon's Creative Group is proud to have completed several successful projects over the course of 2019. Here's a look back at 10 of the company's key moments from the past year.
1. Queens of Egypt exhibition
Back in March 2019, a new exhibition opened at the National Geographic Museum in Washington D.C. called Queens of Egypt. Falcon's created a 3D experience for the exhibit, which takes guests on a virtual journey through the tomb of Queen Nefertari. Here, visitors get a chance to see the tomb as archaeologists say it would have originally looked in around 1250 B.C.
"This exhibition pushes the boundaries of what visitors to the National Geographic Museum can experience without actually travelling all the way to Egypt to stand in the tomb of Queen Nefertari.
"Through our collaboration with experience designers like Falcon's Creative Group we're finding new and exciting ways to enhance storytelling and guest immersion to create the next-generation of technology-forward exhibitions," says Alan Parente, Creative Director at National Geographic.
2. Office renovations
The right kind of office space is important to the Falcon's team, as it reflects President and Chief Creative Officer, Cecil D. Magpuri's vision for an outstanding and collaborative creative studio. The welcoming space is designed to meet the needs of team members and inspire them while at work.
During 2019, the space has been upgraded with a new E-Glass video wall. This uses ultra-short-throw projectors to showcase leading projects by the company on a 30-foot-long wall.
3. Giving back to the community
Falcon's Creative Group also likes to support both local and global communities, with team members encouraged to take part in volunteering opportunities throughout the year, through paid leave and team events. It works with key organisations such as Second Harvest and Give Kids the World Village.
During the previous year, one highlight was working with Second Harvest to prepare over 11,000 pounds of food for people in need in Orlando, Florida. Team members also took part in the Footprints from the Heart 5K, as well as the IAAPA Motorcycle Ride which supports Give Kids The World Village.
4. New website launch
In August 2019, Falcon's Creative Group launched a brand new website, with an improved user experience and updated look. This allows clients and potential clients to easily engage with the company's latest work and services.
5. Halo: Outpost Discovery
The Halo: Outpost Discovery touring fan experience visited five cities across the US during 2019 after its launch in July. This brings the Halo universe to life and allows fans of all ages to be immersed in the world of the video game, through museum shows, interactive games, detailed exhibits and more.
Falcon's worked closely with Herschend Live and 343 Industries to provide the narrative, story development, live-action film production, CG animation, visual effects, motion graphics, sound design, and interactive audio for a wide array of experiences throughout the exhibit.
6. Jurassic Island
Trans Studio Cibubur in Indonesia is a brand new indoor theme park that opened to the public in 2019. One of the highlights of this new attraction is Jurassic Island, the world's first immersive superflume ride, which takes guests on a journey through Dinosaur Island.
Falcon's Digital Media provided custom media and audio content for the ride, which was built in virtual reality. This allowed the animation team to locate themselves inside a virtual replica, where they could work to get the dinosaur's movements exactly right.
7. Katmandu partnership
Falcon's Creative Group also announced a new partnership in 2019, with the Orlando-based Katmandu Group. The companies will collaborate on a series of attractions, starting with a new theme park in Punta Cana, Dominican Republic, which will also see the debut of Falcon's new Suspended Theatre system.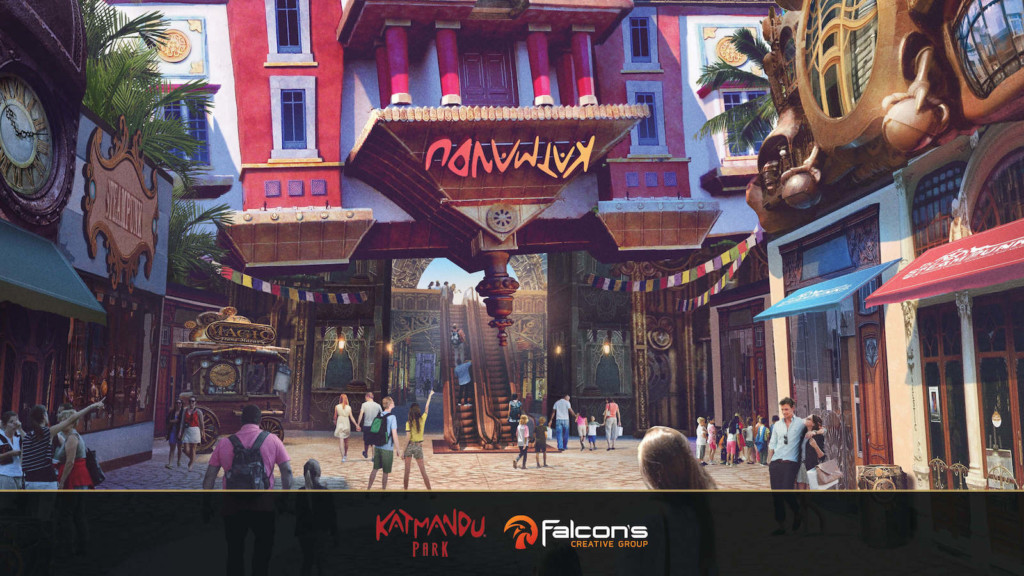 8. President named in Blooloop 50 
Falcon's President and Chief Creative Officer Cecil D. Magpuri was again named in the Blooloop 50 Theme Park Influencer List, after making the list back in 2018 too. This list celebrates innovation and creativity in the global theme park industry and is designed to be an industry standard, highlighting the most influential people in the sector.
9. Jane Goodall's story brought to life 
In another collaboration with the National Geographic Museum, Falcon's brought the story of the renowned primatologist to life, with help from the Jane Goodall Institute. Thanks to the six multimedia exhibitions created by Falcon's, visitors are able to discover more about her inspirational life and work.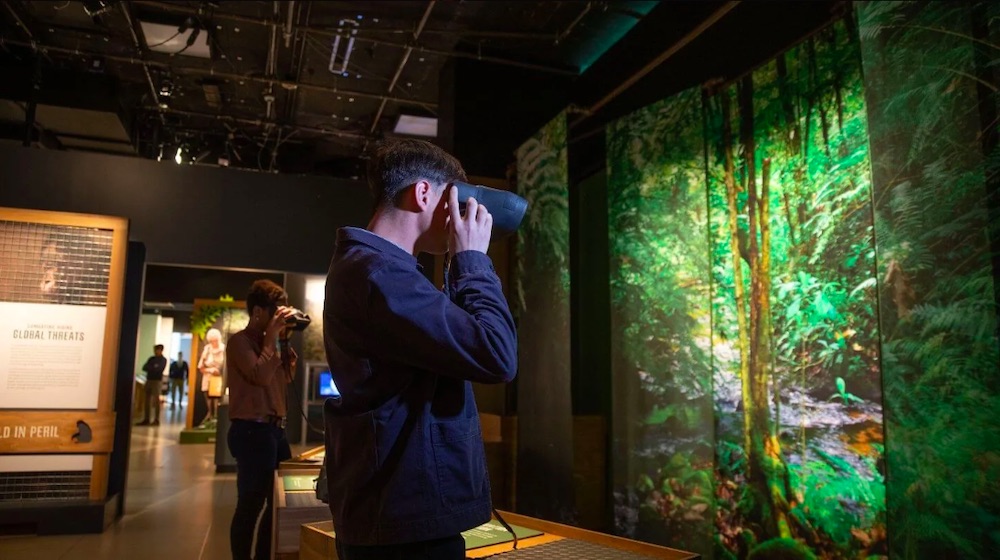 This project also marks the debut of Falcon's Vision, an augmented reality headset.
10. Experience Imagination podcast milestone
Falcon's Creative Group launched its podcast, Experience Imagination, in 2018, and it has been growing and gaining more listeners ever since. The latest episode, "Retailtainment: Enchanting the Buying Experience", marked the 20th episode and the season 2 finale.
The podcast explores a variety of interesting topics, with leading professionals from with the industry. The Falcon's team would like to thank the guests and listeners and invites people to tune in to the first episode of season 3 on 27 January 2020.