Falcon's Creative Group, the entertainment design firm, has announced that the National Geographic Museum exhibition, Becoming Jane: The Evolution of Dr. Jane Goodall, has won a prestigious award.
Falcon's Creative Group is pleased to announce that the National Geographic Museum exhibition, Becoming Jane: The Evolution of Dr. Jane Goodall, has been recognised in the American Alliance of Museums' 32nd Annual Excellence in Exhibition Competition.
The awards celebrate outstanding exhibitions by museums, zoos, aquariums and other non-commercial establishments. Each year, top organisations from across the globe submit entries for consideration.
A unique exhibition
Falcon's Creative Group is celebrating the achievement of the National Geographic Museum, as well as the Jane Goodall Institute which was a close collaborator on the project. Falcon's is proud to have worked on such a successful and popular exhibition.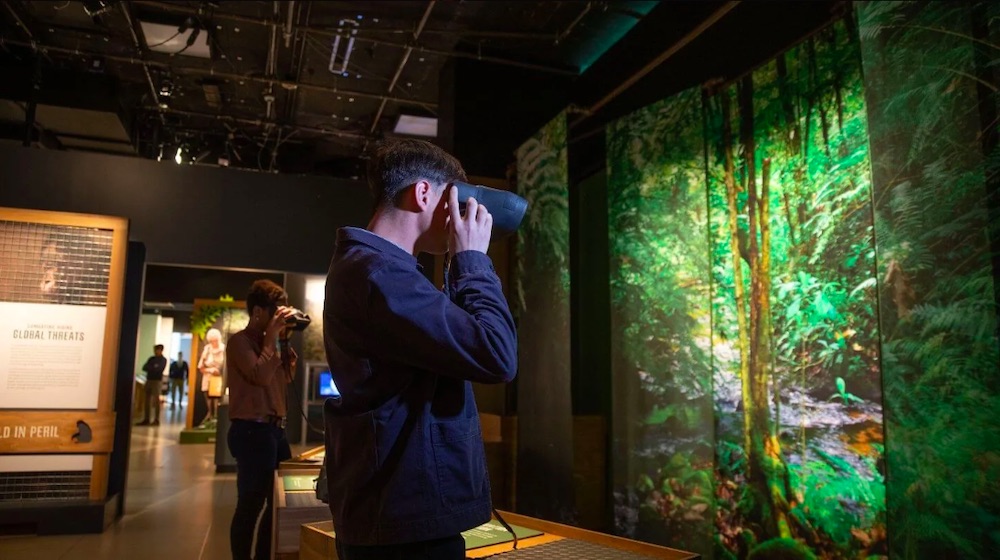 The company provided original content and cutting edge solutions for the exhibition, including a voice-activated interactive, a human-scale hologram and a 3D immersive theatre. The show also saw the debut of the new Falcon's Vision headset, which offers custom augmented reality experiences.
Jason Ambler, VP of Falcon's Digital Media, says, "Through each endeavour with National Geographic Museum, we challenge ourselves to innovate the format and exceed visitor expectations. This award signifies that we achieved our goal."
A fascinating life
Visitors to the award-winning exhibition can discover how Jane Goodall was the first person to live among and study chimpanzees in the wild, as they find out more about her life and work.
To bring her story to life, it uses a range of storytelling methods and immersive technologies. Guests enjoy an introductory film featuring CG and historical footage followed by a 3D 10K theatre experience that puts visitors in Goodall's shoes for a trek through the wild forest.
The exhibition also includes a hologram of the famous conservationist, speaking to the audience under a starry sky. Her image is projected onto a custom, life-size mould to make it appear even more lifelike.
Earlier this year, Falcon's Creative Group celebrated the milestone of 20 years in the business and took the opportunity to look back at some highlights from the previous two decades.