Attendees at the upcoming GSCA (Giant Screen Cinema Association) Film Expo in Los Angeles will be able to enjoy a preview of Hidden Pacific, a new large screen adventure directed by award-winning filmmaker, photographer and conservationist Ian Shive.
Produced by Tandem Stills + Motion and Giant Screen Films, the odyssey celebrates the national marine monuments and wildlife refuges found in the far reaches of the Pacific Ocean. These vast, remote monuments and refuges act as thriving ecosystems filled with vibrant coral reefs and large colonies of birds. Threatened species depend on these habitats for their survival.
"Hidden Pacific brilliantly captures the work of the US Fish & Wildlife Service (USFWS) employees and its partners in these remote corners of the globe," says USFWS project leader, Alice Garrett. For most viewers, this will be their first-ever glimpse of these precious places and the fascinating creatures that live there.
"USFWS is honoured to partner with Tandem Stills + Motion and Giant Screen Films to bring these places to the public on such a broad scale using spectacular imagery that offers a window into the world of marine national monuments and hosts an unparalleled journey for viewers," says Garrett.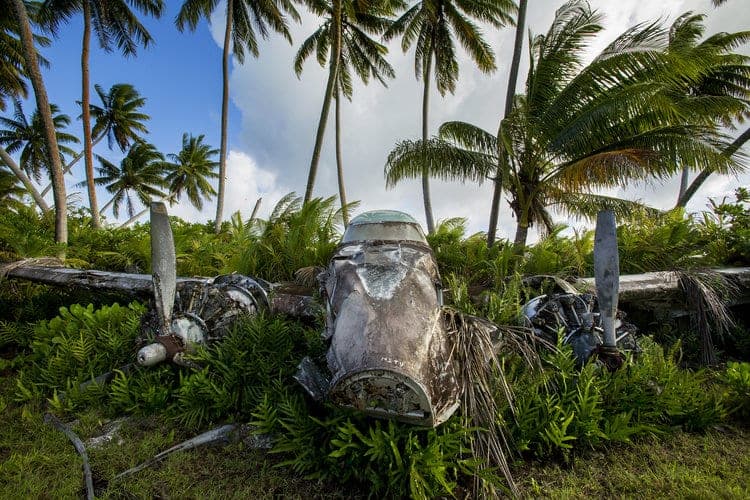 Conservation message
Key locations featured include Palmyra Atoll within the Pacific Remote Islands Marine National Monument, Midway Atoll within the Papahānaumokuākea Marine National Monument and Rose Atoll Marine National Monument. While presenting these magnificent faraway islands in an immersive large screen format, the film aims to inform the public about the conservation challenges we all face, such as rising sea levels, ocean acidification, plastics and species protection.
Hidden Pacific is set for an official release on Earth Day, April 22. An industry preview will be provided at GSCA Expo on Monday, March 11. The film is available in 2D & 3D, DCI-compliant Digital, Laser CineDome, IMAX Digital and IMAX Laser formats. Giant Screen Films is a sister company of BirdlyVR.
All images © Ian Shive/Tandem Stills + Motion.