One key trend is artainment, which is fusing art and technology with spectacular results. We highlight the most eye-catching.
Traditionally, seeing an art exhibition would have meant walking around a quiet gallery. Visitors would take in pieces in their own time and perhaps read a description or two. However, Galleries and museums are changing and are keen to dispel the image of hushed, exclusive spaces.
A visit to a museum today is much more likely to involve technology. This could include interactive displays, audio guides and even virtual reality experiences. Some museums and art collectives are continuing further down this path with the introduction of what many have called 'artainment'. What does this mean, and what does an artainment installation look like?
So what is artainment?
Essentially, artainment is a fusion of art and entertainment. Art is displayed in new ways, often as part of digital, immersive experiences. These can be interactive or serve as a way of exposing art to a new audience. The trend has seen a lot of interest in the past few years. Digital art collective Meow Wolf is going from strength to strength, and Tokyo's digital-only art museum sold out on the opening day.
Artechouse recently opened in South Beach, Miami. The museum brings art, science, and technology together to simulate the senses of visitors. Guests at Artechouse are encouraged to interact with the exhibits.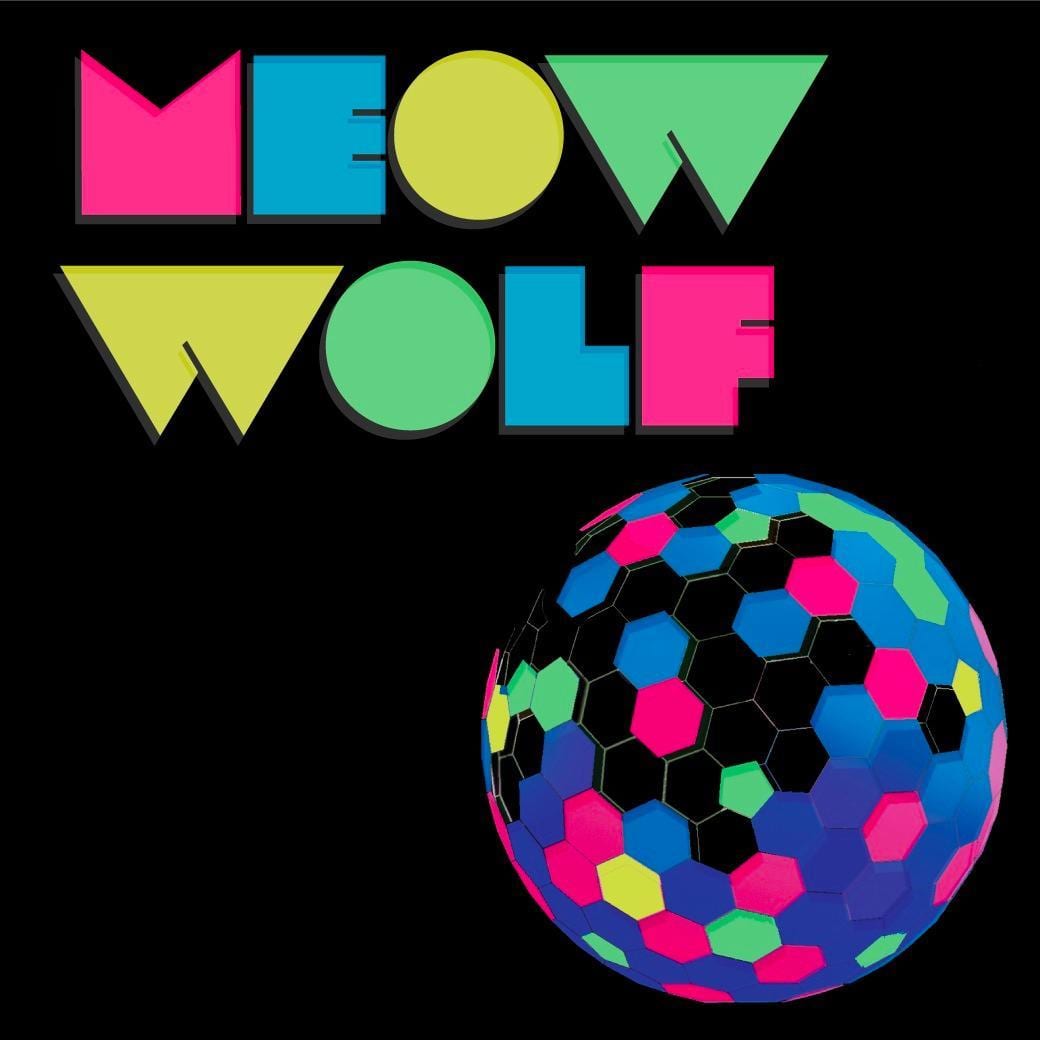 There are many different ways that artainment can highlight existing works of art and it can also create exciting new experiences. Here are some examples of interesting artainment projects from around the world.
Meow Wolf's immersive spaces
Meow Wolf is a digital art collective that has been taking the attractions sector by storm. The group began in Santa Fe, New Mexico, in 2008. To start with, they had no goals other than to make art. They put on a series of successful installations, which included the multimedia theatre show The Moon is to Live On in 2010. But they wanted to be able to reach a larger audience.
In 2014 they secured their first permanent space, with the backing of Game of Thrones author George RR Martin. Their interactive experience, The House of Eternal Return tells a non-linear story. It focuses on a family living in a Victorian house in Mendocino, California. "The story goes that something occurs to the family," says CEO and co-founder Vince Kadlubek. "An event happens in which time and space get compromised. These wormholes have attached themselves to the house."
The installation appeals to all audiences. Children enjoy the exciting rooms and the playground aspect of the setting, whilst adults appreciate the storytelling and the artwork which is taking place around them. Meow Wolf also run events in the space, and Kadlubek says they can get up to 2,000 visitors per day. The collective has many more projects in the pipeline. These include a three-storey exhibition in Washington D.C. and the Meow Wolf Phoenix. This will be a hotel, immersive art exhibition and music venue.
Giudizio Universale: Michelangelo and the Secrets of the Sistine Chapel
Artainment does not have to involve the creation of new art. An Italian production is using the concept to highlight one of the greatest artists of all time. Michelangelo and the Secrets of the Sistine Chapel is the brain-child of director Marco Balich. This high-tech blend of cinema and live theatre lasts for one hour. Visitors enjoy the experience through the stage and a giant 270-degree projector screen.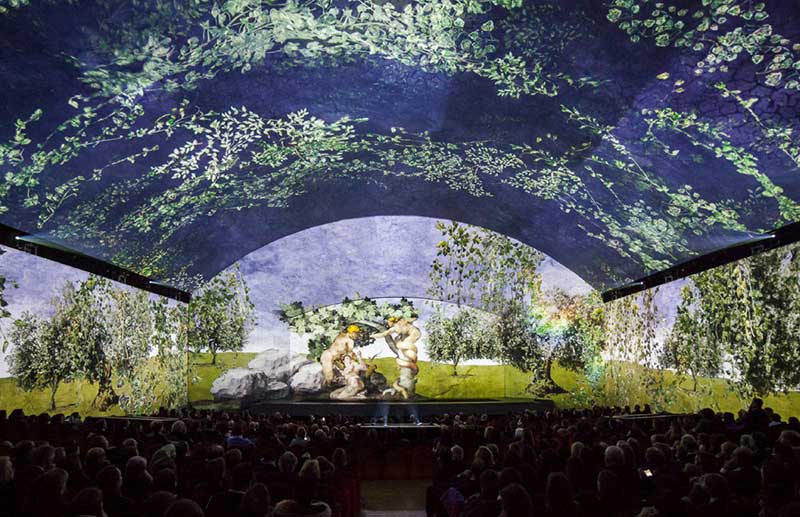 The show follows Michelangelo's life and works. The narrative is set to a dramatic score and stunning projected images. Dancers perform and actors gesture, while the audience listens to pre-recorded audio. The show is available in nine different languages. High resolution images have been provided by the Vatican themselves. The Vatican also oversaw the design to make sure it was historically accurate.
The team behind the installation describe the appeal of artainment. They say it is "connecting the fascination and beauty of the finest worldwide artistic icons with the emotional and engaging codes of entertainment."
Art galleries and virtual reality
Artainment does not have to take place on a large scale. It can become a feature of an existing collection, in a bid to attract new audiences. Many museums have been taking advantage of the rise of virtual reality, which allows them to lend a new dimension to their exhibitions.
In 2018, the Smithsonian Institution used VR as part of a new exhibition. No Spectators: The Art of Burning Man, took place in the Renwick Gallery until January 2019. It was all about the legendary Burning Man festival. This event takes place every August in the heat of the Nevada desert. Huge art installations rise up over the weekend and at the end, festival-goers burn them to the ground.
The Smithsonian's collection displayed some of these giant sculptures. A VR component ran alongside. VR was an innovative way of allowing visitors to get up close and personal with the sculptures. The physical exhibition closed in January 2019. However, the VR experience is still available for people to enjoy.
Modigliani VR at Tate Modern
In the UK, London's Tate Modern has also been embracing VR. The museum hosted a Modigliani retrospective in 2017/18. As part of the exhibition, it created an innovative VR installation.Visitors used it to immerse themselves completely in a 3D model of the artist's Paris studio.
Hilary Knight is head of digital content at the Tate. She thinks that the exhibition used VR to great effect. "It's a way of conveying feeling, helping people feel a connection with an artist. It's a different way of absorbing that information, and it makes the artist a living person."
teamLab – a digital-only art museum
When teamLab opened their Borderless Museum in 2018, they sold out on the first day. This Japanese art collective is run by programmers, designers, engineers and computer scientists. The museum projects art onto the walls and this is in constant motion. The pieces evolve and interact with each other. Monitors and projectors perch at different angles. As visitors walk through, they find themselves becoming a part of the art.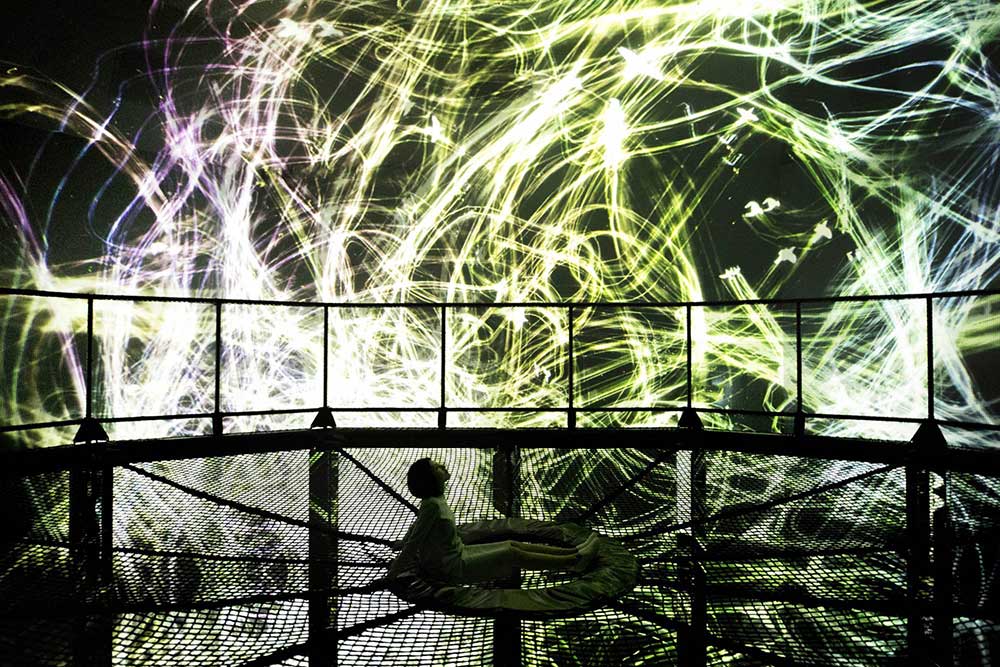 Previous projects by teamLab include Walk, Walk, Walk: Search, Deviate, Reunite. The National Gallery of Singapore hosted this show in 2018. It allowed people to walk among bamboo forests and admire cherry blossoms. The exhibition included digital people, who responded to visitors movements. Another project, A Forest Where Gods Live, took place outside. The light show and soundscape featured light up-bushes and a giant, digital waterfall.
The collective of 'ultra-technologists' doesn't confine itself to boundaries. The teamLab Borderless website sums up the experience. "Immerse your body in borderless art in this vast, complex, three-dimensional 10,000 square meter world. Wander, explore with intention, discover, and create a new world with others"
Culturespaces and Atelier des Lumières
In 2018, Culturespaces teamed up with Barco to create a digital art museum in Paris. The museum, Atelier des Lumières, lives in a former foundry in the eastern part of the city. As visitors travel through the rooms, the museum immerses them in digital art. The first exhibition hosted in the space included paintings by Viennese artists. The images included works by Gustav Klimt and Egon Schiele.
The museum projects the art onto 10-metre-high walls. The space itself is huge – the building stretches to 3,300 square metres. Visitors experience stunning visuals as part of the artainment. But they also enjoy an audio track that complements the art. The current shows are Van Gogh: Starry Night and Dreamed Japan: Images of the Floating World.
Digital Revolution at the Barbican
The Barbican describes Digital Revolution as an immersive exhibition. There are many mediums included, such as art, design, film, music and video games. It explores the transformation of the arts through the use of technology. The exhibition shows how digital technology has been a part of the art world since the 1970s. This suggests the idea that artainment isn't such a new concept after all.
There are lots of exciting projects involved in this exhibition. Visitors can walk through an immersive installation filled with interactive laser sculptures. People can also work on their own animated artwork that can then become part of the show.
Digital Revolution also looks ahead at the impact of new technology on the art world. It explores topics such as creative coding and maker-culture. It looks at the artistic opportunities that new technologies could make possible. This includes things like augmented reality, VR, wearable technologies and 3D printing.
Wisdome – a whole artainment park
This is for those wishing to experience artainment on a massive scale. Wisdome claims to be "the world's first fully immersive entertainment art park". The attraction opened at the end of 2018 and covers 35,000 square feet in downtown LA. It includes five domes that offer a 360-degree, surround sound immersive experience.
The domes will host events, such as the Pink Floyd experience Beyond the Wall. As well as this, it will showcase a series of art installations. The first one is Samskara, by transformational artist Android Jones. The exhibition includes digital canvases, Microdose VR, dynamic sculptures. It also features live performances and a spherical movie theatre.
Should there be a distinction between art and entertainment?
However, is there a downside to this trend for artainment? These types of installations draw large audiences and are definitely very easy to market. Stunning visuals are perfect for social media and advertising campaigns. Positive reviews online get more people through the door. In addition, visitors love to interact and take photos of the spectacle on their phones. But some may ask if all this is diluting the art itself.
As The Atlantic notes, critics have wondered this. Some question "whether the sensationalist works being exhibited are worthy of all the attention. Not to mention whether the smartphone photography is getting in the way of people looking and thinking about the art in front of them."

As a result, many artists are of the opinion that art and entertainment are not interchangeable. For them, art is something which has an important meaning. The integrity of the process is key. The finished work must come before any entertainment value.
German artist Anselm Kiefer is of this opinion. In an interview with The Guardian, he said, "Art is difficult, it's not entertainment." However, who is to say that there is a 'proper' way to view art? Blurring the line between art and entertainment can be a way of connecting with more people.
Is artainment here to stay?
The above examples have certainly achieved commercial success with their artainment installations. teamLab didn't just sell out their Tokyo museum on the opening day, they are still selling out on a regular basis. A warning on their website tells visitors that tickets may not be available on the day and people are advised to book in advance. Atelier des Lumières attracted over 1.2 million visitors between April 2018 and January 2019. After this success, Culturespaces is set to open new venues in South Korea and Bordeaux.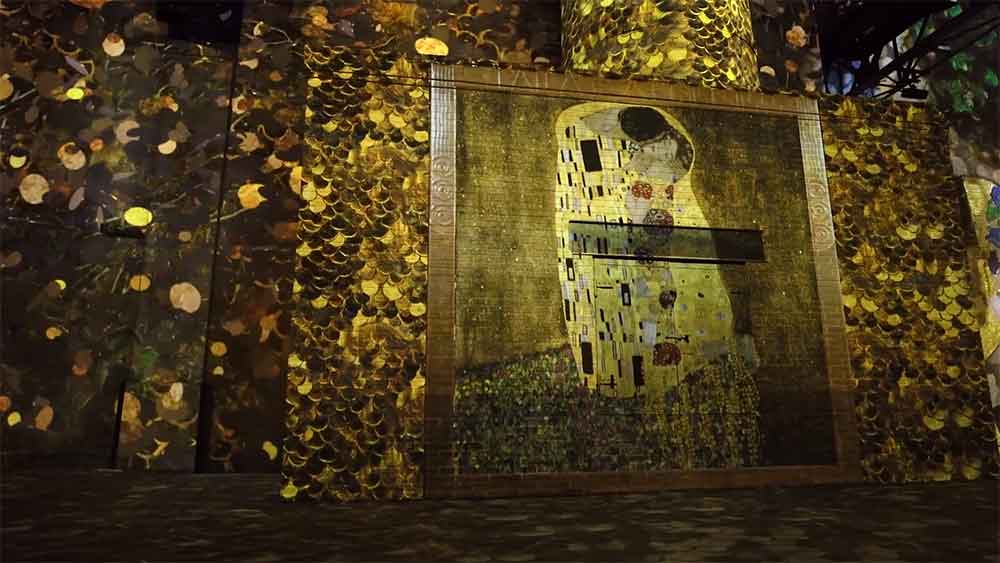 Audiences have also reacted in a positive way to digital and immersive art experiences. These concepts tend to produce amazing visuals, perfect for social media accounts. Furthermore, visitors can take selfies or snapshots of the pieces and post them online in seconds which is also great from a marketing point of view. Meow Wolf's Instagram account has 205,000 followers, and their posts are often liked over 10,000 times.
From Van Gogh to a theme park ride
Many more artainment installations are coming. For example, the Meet Vincent Van Gogh Experience is opening in Barcelona in March 2019. The Van Gogh Museum in Amsterdam have created the project, which offers an immersive experience that combines entertainment with education.
Meow Wolf are keen to expand on their success too, with many more projects in the pipeline. They announced The Meow Wolf Phoenix in February 2019. In addition, their Washington DC project is already underway, set to open in 2022. They have also partnered with Elitch Gardens to open an art ride in April 2019.
Critics may say that creating art for entertainment's sake misses the point of art itself. But with more installations set to open, it looks like this trend is here to stay.