Louvre Abu Dhabi has welcomed more than two million visitors since it opened in 2017. The museum is celebrating its second anniversary this month, after launching new programmes and artworks.
More than two million visitors from around the world have visited the museum and its collection, as well as eight international exhibitions and various cultural programmes.
In July 2019, Louvre Abu Dhabi also inaugurated the Children's Museum, the first of its kind in the Arab world, welcoming more than 60,000 student visits.
HE Mohamed Khalifa Al Mubarak, chairman of Abu Dhabi's Department of Culture and Tourism, said: "Two years ago, we launched this museum as a gift from Abu Dhabi to the world.
Louvre Abu Dhabi celebrates second anniversary
Our vision was for a truly universal museum, a place that shines a light on our shared humanity through an incredible collection of artworks and artefacts from every corner of the globe.
"Today, I could not be prouder of how that vision has been brought to life."
During November, Louvre Abu Dhabi's anniversary month, the attraction will offer various experiences for visitors, including landmark exhibitions and interactive public programmes.
In a special surprise to celebrate the anniversary, Al Fursan (the UAE's airforce aerobatic display team) flew over the museum's dome on November 9, with air show attendees receiving free admission.
Special experiences at Louvre Abu Dhabi during November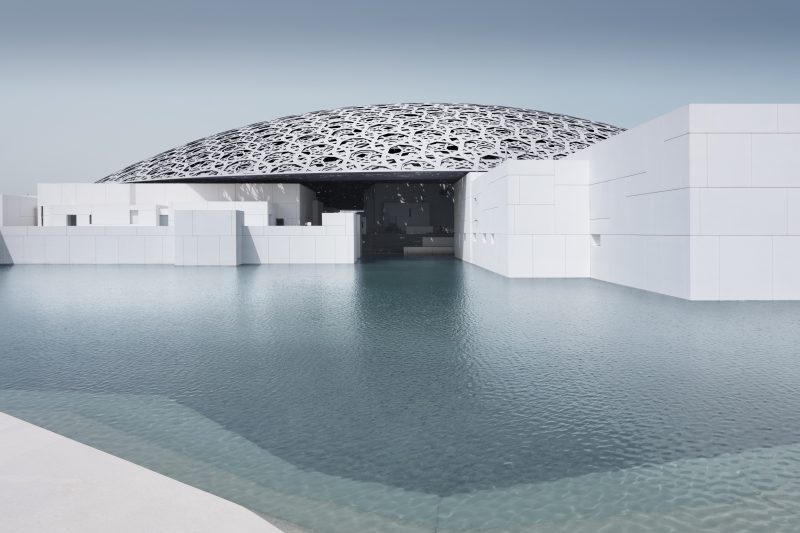 Manuel Rabaté, director of Louvre Abu Dhabi, said: "In just two years, Louvre Abu Dhabi has established its reputation as a space for cultural exchange, community engagement and progressive dialogue.
"We have realised some significant milestones during this time, from major acquisitions of artworks for the museum's collection, to outstanding special exhibitions that have garnered global attention.
"We are so thankful to all who have made this vision possible and look forward to the year ahead."
Louvre Abu Dhabi comes from a 2007 agreement between the UAE and French governments, which lets the museum borrow the Louvre name for 30 years and six months.
Images: Louvre Abu Dhabi